The key to Key club
Key club members actively incorporating new events, activities
I've heard several people raving about Key club, but for almost two years I had no idea what anyone really did there. Turns out Key club is a community service club that has volunteer opportunities integrated with social activities. 
Project chair, sophomore Angelina Kwan said she helps to organize club events and during her two years in the club, she has made it her priority to provide members with opportunities to give back to their community. 
"We provide leadership opportunities for members as well as ways for them to positively contribute to the world around us and build their character," Kwan said. "We make sure all the activities that members [participate in] have some sort of responsibility."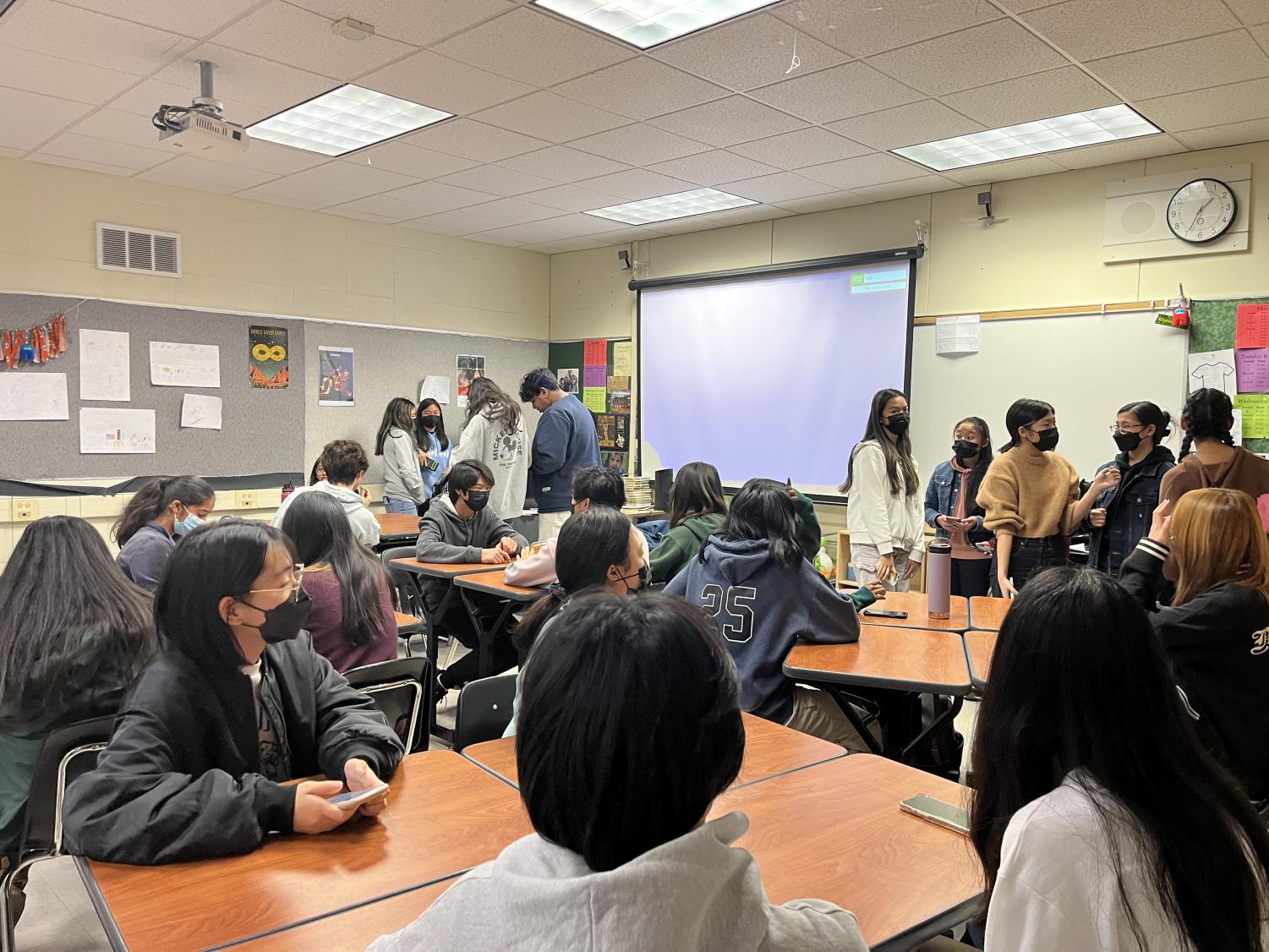 Similar to Kwan, project chair, sophomore Chloe Kim said she believes the activities Key club hosts are extremely beneficial to students. Unlike services clubs such as CSF and NHS which are hours-based, members of Key club do not have to worry about their time commitment to the club. 
"Sometimes those hours [requirements] are an incentive for members to be dedicated to the club, but it can also be stressful," Kim said. "With the absence of necessary hours, students are able to focus on giving to the community without a reward for themselves."
Another goal Key club has is to continue fostering a community of passionate students who want to make a difference, project chair Lucia Liu said. The sophomore said she wants to allow other students to create those bonds as well. 
"My favorite thing about Key club is the people that are around me, they have become my closest friends at school," Liu said. "I was able to give back to others with my friends which made it even better."
Key club is offered in many schools across California and HHS officers are working on creating events with their fellow FUHSD chapters, such as the Cupertino chapter, Liu said.
For the remainder of the school year, Key club is working towards having more engaging community service events, such as making creative cards or posters and having events in partnership with other clubs, they are in the process of planning a fundraiser in February, Kim said. 
"As the school year goes on, fewer people start showing up to our general meetings and events, it happens to all clubs," Kim said. "Our way to fight this is to have fun games during meetings. We want to [teach others about how to help the community], but it shouldn't feel like school."