Behind the scenes of Indopak's dance showcase
On May 20, Indopak hosted its annual showcase, Sapnay, where dance teams around the Bay Area gathered in the large gym to showcase their culture and work from the past year, Indopak treasurer Vidushi Goyal said.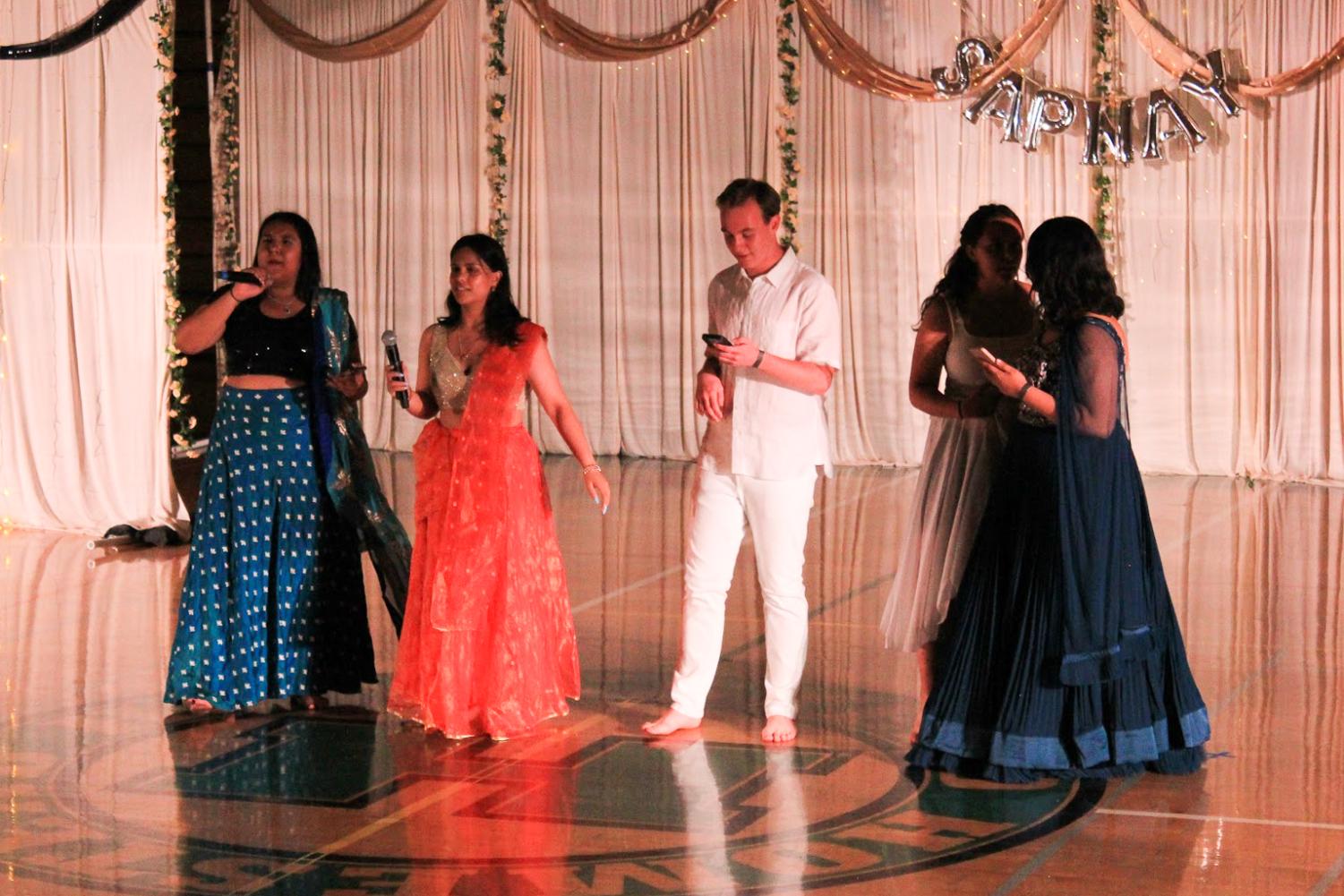 "We've been doing Sapnay ever since our club started, around 15 years ago or so," Goyal, a junior, said. "It's been a tradition that we've kept and it's a great way to show what our teams have been working towards the entire year."
Raas dancer, sophomore Sanjitha Pamukuntla said because it was her first time performing at Sapnay, it was interesting to see performances from other teams. 
"Overall, the experience was unforgettable," Pamukuntla said. "I had never done anything related to choreography before and it was really cool to see the different dances."
The majority of the profits from the showcase went towards an organization called Akshay Patra, which is known for making schools in uneducated areas in India, Goyal said. 
"We started Sapnay as something we do out of just pure passion, we don't do it solely just to make money for the club," Goyal said. "But we want to also help people get educated, so this is just the perfect way to combine for a better cause."
Aside from dance performances from various teams, Goyal said Sapnay also had a fashion show, where members showed off pieces of Indian clothing.
The costumes, makeup and props were significant aspects of the show. Teams wore costumes, which caught the audience's eye, Indopak co-president Nitya Peumans said.
"We also did makeup and then of course there were props for the dances," Peumans, a junior, said. "So like for Raas, we had Dandiya sticks, and these kinds of props are all things that we practice with all year." 
Similarly, Pamukutla said she thought the costumes and makeup from the different dance teams truly added to the Sapnay experience. 
Just like any other event, planning Sapnay was challenging, Peumans said. The officer team encountered many obstacles while planning because it was such a large-scale event.
"Hundreds of people attended Sapnay," Peumans said. "So making sure all the teams that are coming from across the Bay Area get time to rehearse and get the feel of the stage and also just having all our officers available is difficult."
However, although Sapnay was challenging to plan, it was also a rewarding experience for Indopak members, Goyal said.
"Watching Sapnay, you get to see a lot of new dances, dances you've never seen before," Goyal said. "Because Indian culture is so vast, there's always going to be something you can look out for."