Varsity girls water polo moved from the upper league, De Anza, to lower league, El Camino, this year. This has been a huge transition for the team, captain Julia Lohman said. 
Lohman, a junior, said the move to the El Camino league was driven by the team's lack of players compared to other schools, which put them at a disadvantage when going against the opponents. As a result, the team had games ending in 15-1 or 10-1, Lohman said.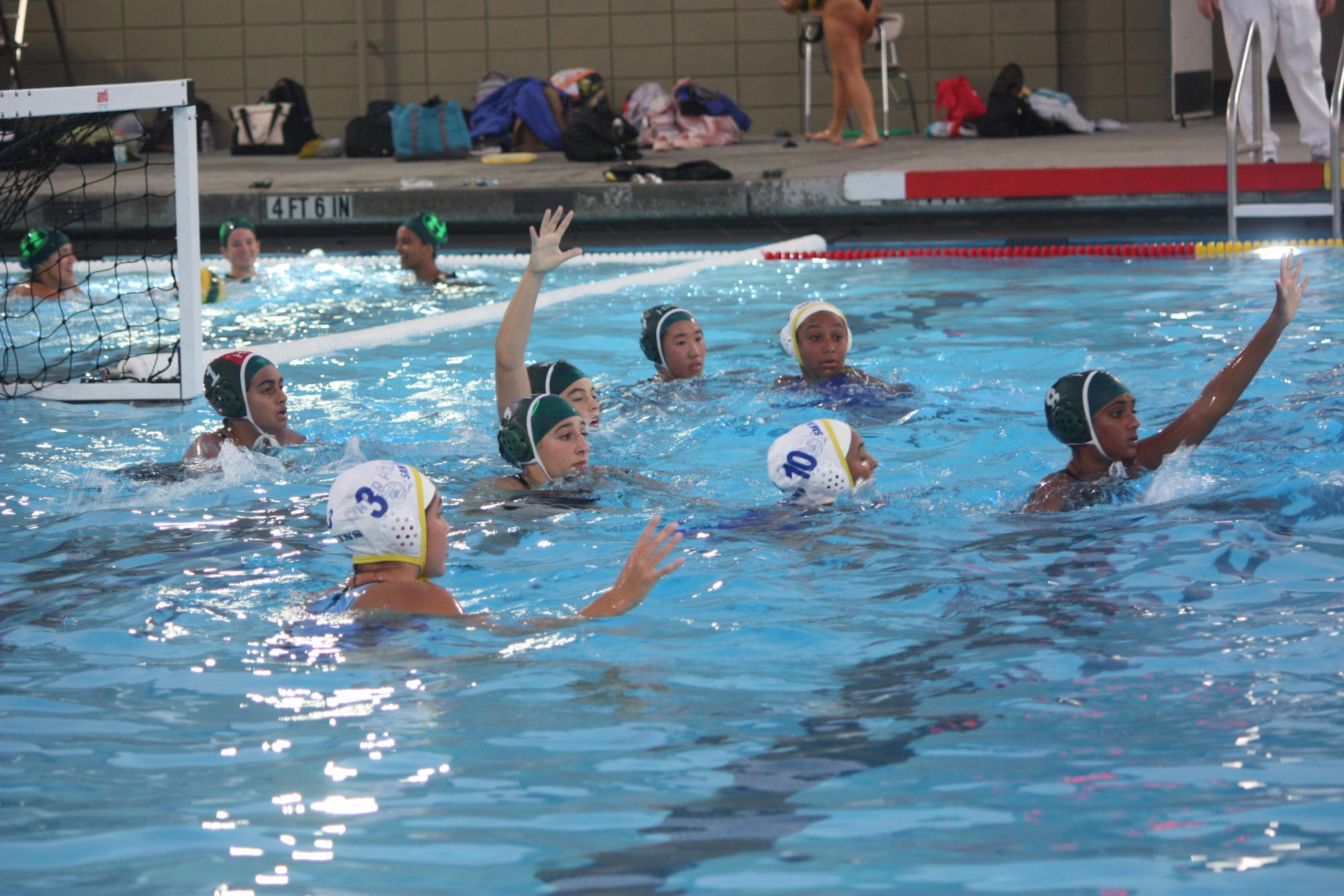 Junior Raz Harif said moving down a league has been a positive change for the team, as it has allowed the team members to work together more effectively. The potential of several wins helps boost the team's spirit, Harif said.
Lohman said the team has already won many games which helped increase their motivation.
"Even though it's a little sad that we moved down, it's a happy moment because we actually can feel like we belong in the league, " Lohman said. "We are playing closer games, which means that people have so much more motivation."
Moving down a league has not only improved the team's spirit but also the members' ability to work together, Harif added. The team is able to play better because it works together better if the other team is not as aggressive or good at playing, Harif said.
Regardless of the league change, the team maintains a good sense of community, sophomore Sofia Tedesco said.
"You have a community of friends that you always get to play with and it's really enjoyable to see them and hang out with them all," Tedesco said. "I don't really think there are any negatives to it."
Harif said she hopes the team will win many games by working on collaboration. She said teamwork is very important in water polo, and although the players may perform well individually, they must learn how to play as a team.
"You have to remember that it's a team sport and it's a group matter, " Tedesco said. "You have to share every victory and loss with your teammates."
Lohman said the change was positive overall, helping motivate the team to play better.
"[Moving down to a lower league] is really good for everyone's motivation and mental health," Lohman said. "Being in these close games and winning some games is helping a lot of people."