A new team tradition
Boys golf team bonds through team dinners
Throughout the season, the boy's golf team developed a new tradition — McDonald's team dinners. Senior Kyle Ashe said the team went out for dinner together after both practices and games and the dinners were a great bonding experience for the team.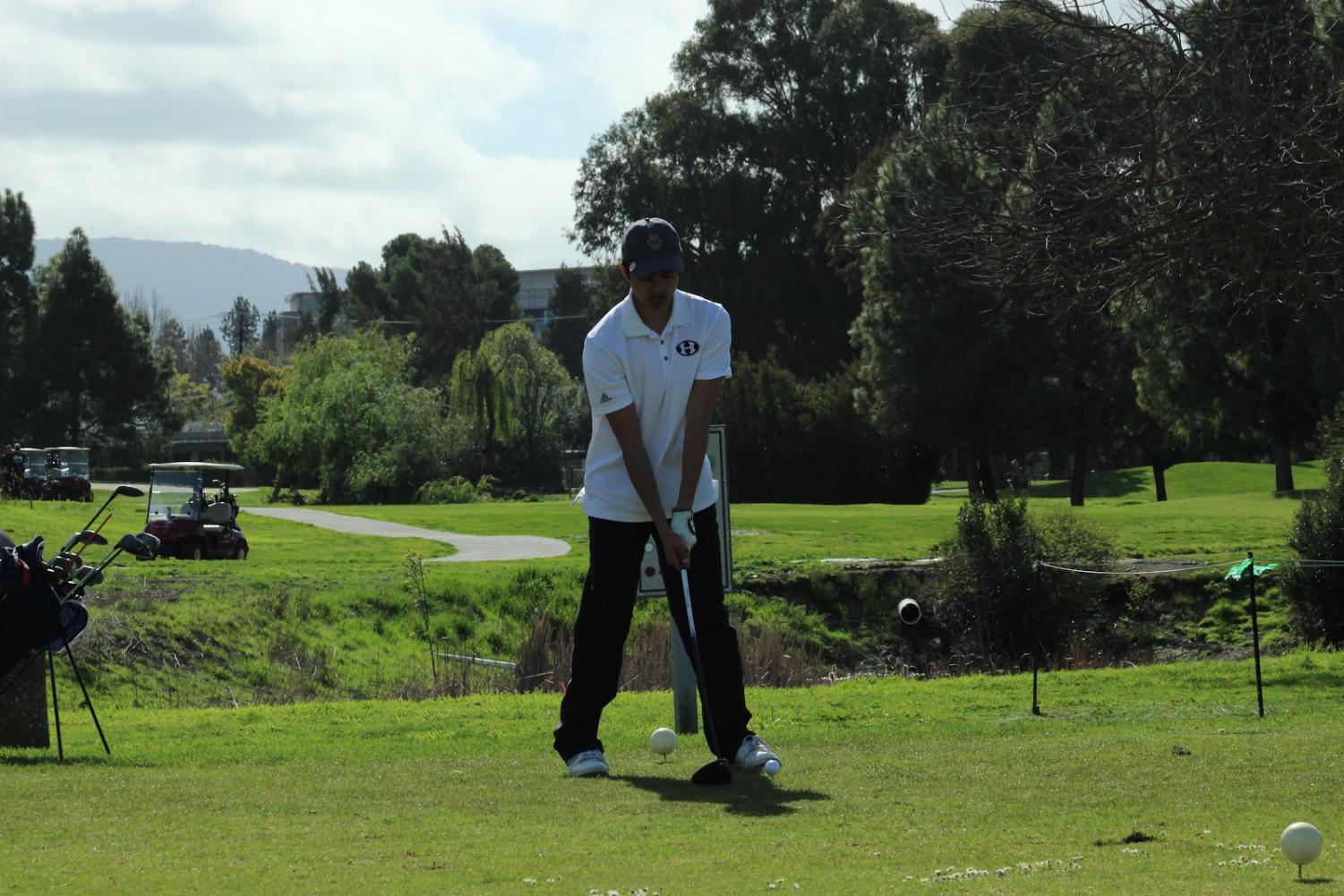 Ashe said the formation of a strong bond among team members during these team dinners had a positive impact on their performance. This bond has also led to the development of meaningful friendships with individuals he may not have encountered had he not joined the golf team, Ashe said.
Similarly, sophomore Eliott Delile said the dinners are his favorite memories of the team.
"Some places are hit or miss, but McDonald's is always good," Delile said. "It's a good spot to eat and we talked a lot about other golf teams and even our own lives."
Sophomore Marvin Chen said through team bonding activities such as these team dinners, he has gotten to know other members of the team better. 
"Being on a team, you get to see a wide spectrum of different players and get to know everybody," Chen said, "It's interesting to see what people better than you are doing and how you can improve from [those techniques]."
While Chen enjoys getting to know other team members, Delile said he enjoys getting to know members of golf teams from other schools.
"This season has been pretty fun," Delile said. "We've had good battles with every team and we play with integrity. It's a lot of fun talking to the teams from other schools and learning from them."
Ashe said that his favorite memory from the season was the end-of-year scramble, which was his last time on the golf course this year. This was a good way to send his senior season and say his goodbyes to the rest of the team, Ashe said.
Although the season was successful, there were a few challenges the team had to come together to overcome. Ashe said after the senior players graduated the team struggled. However, Ashe took it upon himself to step up his role and do his best in games to help the team win, Ashe said.
As a whole, the 2022-23 boys' golf season was one filled with many positives, as the team performed well despite their challenges. 
"The thing with golf is [it's important] to be open-minded," Ashe said." You might not be good in one [aspect], but you can make up for that with another part, which is cool."