Changing views on sororities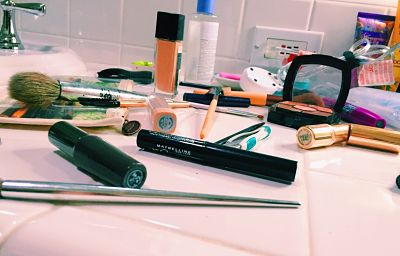 Makeup scattered counters, pillow fights, profile pictures filled with white dresses and an endless party where all are welcome.
Philanthropies, sisterhood and the educational motivation are all left behind when one begins to stereotypically envision a sorority. Society tends to write off sororities as party houses filled with pretentious, self-centered girls and conveniently ignores beneficial aspects of Greek lifestyle which occur behind the scenes.
Each sorority has a philanthropy, a cause they support. Sororities provide support for the causes by fundraising, donating or volunteering.
College freshman and Homestead alumni Maggie Matzinger is a member of Chi Omega of the Psi Epsilon Chapter at Arizona State University. Chi Omega's philanthropy is the Make a Wish Foundation.
"I know everyone in our sorority knows a bunch about it… it is such an amazing organization and it has affected so many families," Matzinger said in an email.
Educational motivation is another positive result of sororities. College Freshman and Homestead alumni Priya Sodlapur said involvement in Alpha Omicron Pi at Cal Poly SLO has been extremely beneficial to her college experience.
Sororities have positively influenced Sodlapur by providing her with motivation to keep up with her studies.
"[Involvement] definitely makes you focus on education more, Sodlapur said. "Surprisingly enough, you have to keep up a certain GPA and you have library hours that you have to log."
Sororities also have "bigs" and "littles", where an older member is paired with a new member. A "big" provides guidance to their "little" about life inside and outside the sorority.
"Because I have 222 sisters and most of them have taken similar classes as me, if I need any help I can always call one up!" Matzinger said.
Older sorority sisters that have already adjusted to college provide a helping hand to guide newcomers.
"You get your own little family, Sodlapur said, "you get really really close because you spending all this time with these girls, and these are the girls that stick by you through everything in college and are always there for you..I saw that when I decided to join."
Sodlapur has heard many fictitious assumptions made about sororities.
"I've heard that sorority girls are airheads or like materialistic which both are very untrue," Sodlapur said, "also that you're paying for friends which also isn't true. You just get in to get involved…"   
Hollywood movies have generated a negative public image for these girls. The quote 'you will never understand from the outside looking in, and from the inside looking out it is too hard to explain' is one Matzinger believes perfectly describes the situation.
"Sororities are so so so much different then they are made to appear in movies," Matzinger said. "They are so many things behind the scenes that no one sees that really make those who are in it that much more special."
Mazinger also explained further about how these organizations are easily misinterpreted by stereotypes due to poor portrayals of the Greek community in the media.
"It is hard to explain something to someone who does not really agree or see eye to eye with you on things you have learned from being part of such a great community" Matzinger said.
Although often misunderstood through the party scenes one sees in movies, sororities overall are a positive place for girls to meet new people, make close friends and find a place where they belong on campus.