Seniors: From college applications to employment
Putting newfound free time to good use
Having a job while being a full-time student may sound overwhelming and hectic. However, many seniors have found that with second semester comes plenty of free time, and rather than idle around, some seniors chose to get a job and gain work experience in the real world.
Senior Julia Verbrugge works as a gymnastics coach for kids ages 3-12 at the California Sports Center Gymnastics located in the Sunnyvale Community Center.
As part of her daily work routine, Verbrugge makes lesson plans for the skills she plans to teach during her class every week, as well as lessons on hard work and perseverance.
Verbrugge said she got the job in the beginning of second semester of her junior year from a friend who suggested it.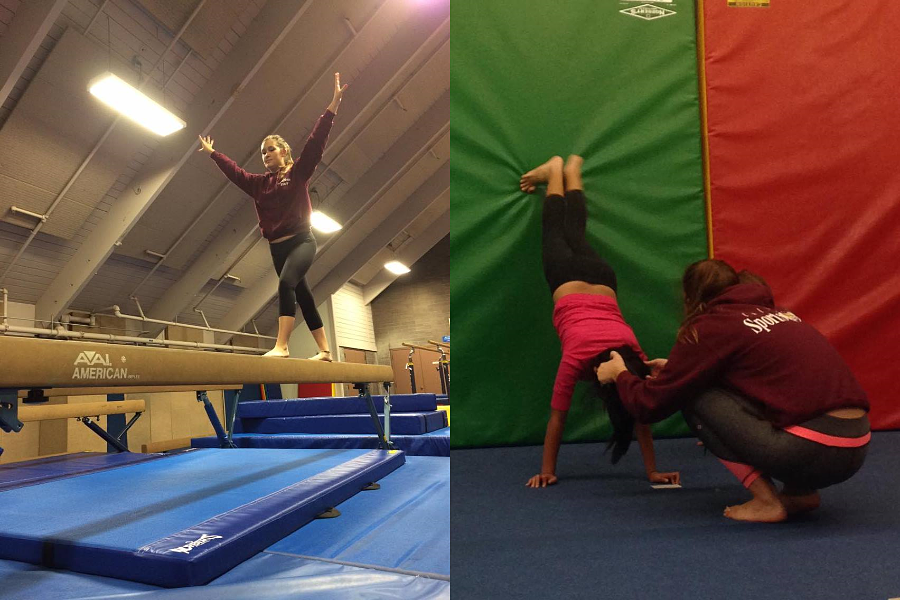 "I decided to work senior year because I already had the job and my coworkers had become a second family to me," Verbrugge said. "I think it can be a stress reliever as well, listening to the silly things that these kids say and I really enjoy my job."
Senior Minhee Son works two jobs, one at MOD Pizza in Cupertino and the other at TOM N TOMS cafe in Santa Clara. Son said she was motivated to pursue work because of her spare time second semester and the chance to earn money to spend time with friends.
Although working comes with the benefits of spending money for personal expenses, the experiences and knowledge gained through working are truly priceless, an opinion shared by many newly-working seniors.
"I have learned how to be professional and how to raise a kid," Verbrugge said. "I have also learned the impact that we have on kids' lives and that's not something to take for granted."  
Son also enjoys her work environment because it allows her to branch out socially and take time outside of the high school bubble.
"The benefits of working besides having some money to spend is that you get to meet new people and learn how the real world kind of works," Son said. "You have some time away from the stress and pettiness of school-world."
The challenges that come with employment in the food industry include memorizing long lists of food and drink recipes.
"The hardest part about my job is having to memorize about fifty drinks and breads," Son said. "Most food-related jobs expect its employees to learn and memorize its entire menu within a week."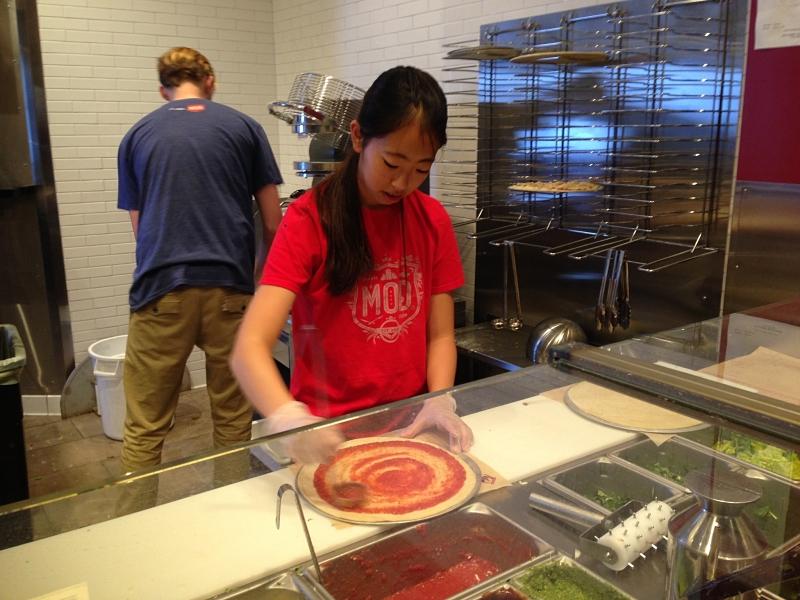 Senior Koodrut Panesar, who works as a Bollywood dance teacher and choreographer at Jhankar Beats, said she has not only improved her dance skills through teaching but also said she learned important virtues for high school and beyond.
"I've definitely learned patience, greater commitment and how to handle little kids from my job," Panesar said.
Despite the many benefits of working, every job has its share of struggles and hardships. Verbrugge said she has a hard time staying patient with the kids and dealing with some of her coworkers. However, these times of hardship can rather provide meaningful life lessons.
"I don't like all of my coworkers, but that's just one of the things that ends up being a benefit because you learn how to deal with that type of situation at a young age," Verbrugge said.
Staying committed to a job is the first and foremost expectation in maintaining employment, especially with school. Panesar said she struggles most with keeping her commitment to her job after long days at school, fighting her desire to cancel dance class.
"Some days after a long or tiring day at school I don't feel like going to class and dealing with a bunch of young kids," Panesar said. "But I can't just not go because I made a commitment to teach them every Tuesday and Thursday."
Despite the minor cons of working, having a job as a high school student is a once in a lifetime opportunity that all students should take advantage of, Son said.
"I think that as a high schooler, I should honestly be thankful that I even have a job," Son said. "A lot of part-time jobs are filled by college students and graduated students who need the money a lot more than I do."
Verbrugge, Son and Panesar share a common perspective that working during high school is an experience that teaches students new skills, independence, responsibility, commitment and is the gateway to preparing for life in college.
"I would definitely encourage other high schoolers to work, but only if they have time and if they will enjoy their job," Panesar said. "It's great having a sense of financial independence from your parents, even if it's only a little independence, and having a job teaches you so many things that you couldn't learn anywhere else."