Fresh beginnings for the freshmen
Freshman class officers are announced after campaigning during the second week of school
After a week of campaigning, the results for the freshman class elections were released on Friday, with ASB present to welcome the newest additions to HHS's Leadership.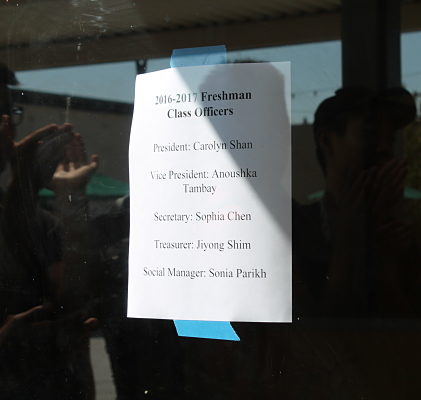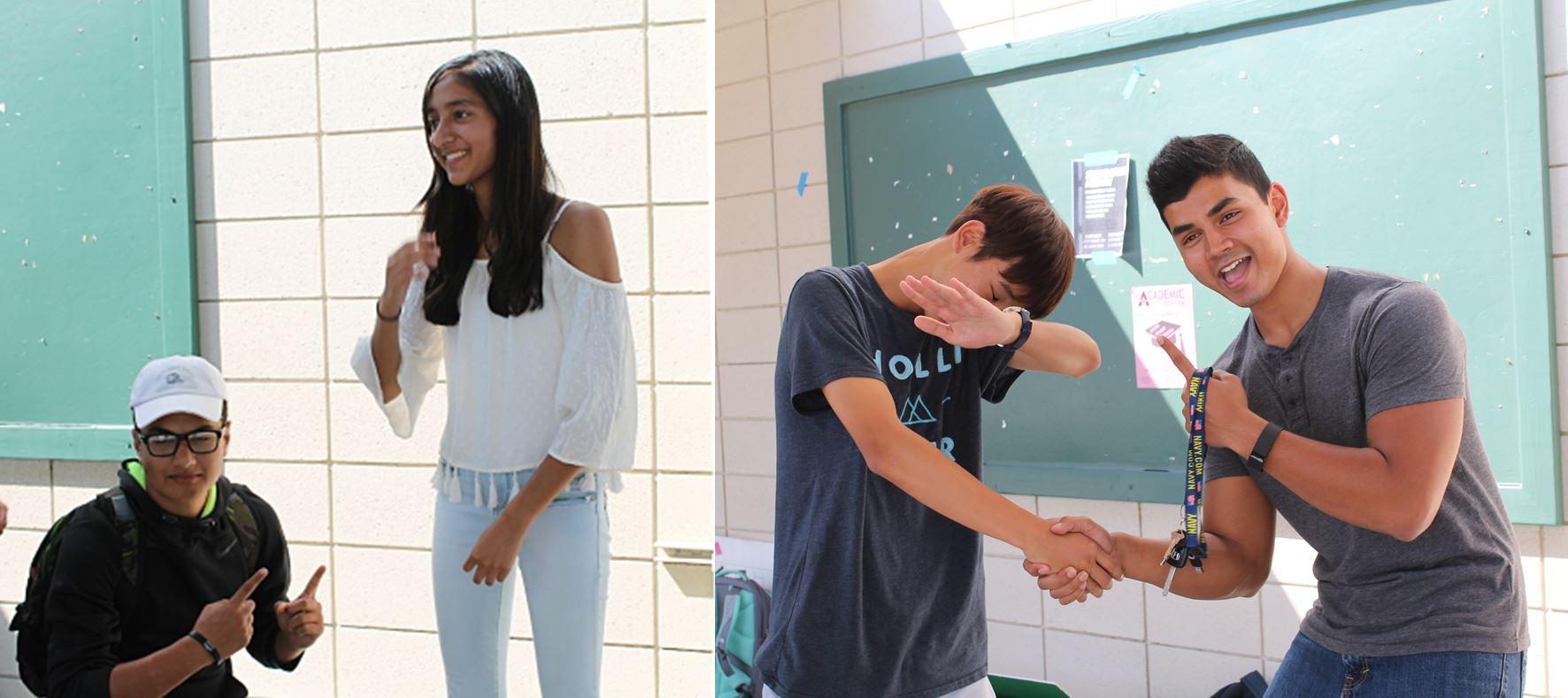 2020 President, Carolyn Shan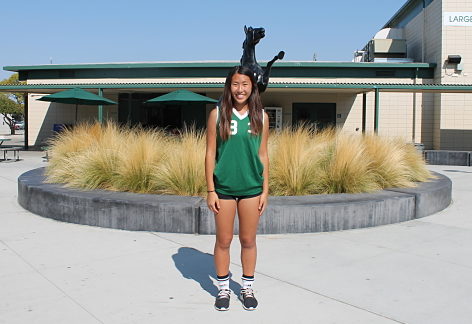 Photo by Aarya Gupta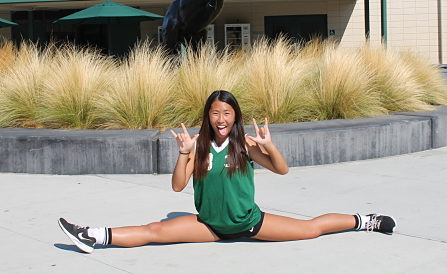 Photo by Aarya Gupta
Carolyn Shan was one of three candidates running for president. Describing herself as a "people-person," Shan said she is looking forward to making HHS a fun environment for the freshmen.
"I'm going to go all-out, and hopefully others will, too. Don't be scared of high school. [I hope to] inspire the freshmen class to be excited going into sophomore year," Shan said.
Enthusiastic to work with the upperclassmen, Shan said she has high hopes for freshman spirit.
"Get ready to get pumped and really spirited," Shan said.
2020 Vice President, Anoushka Tambay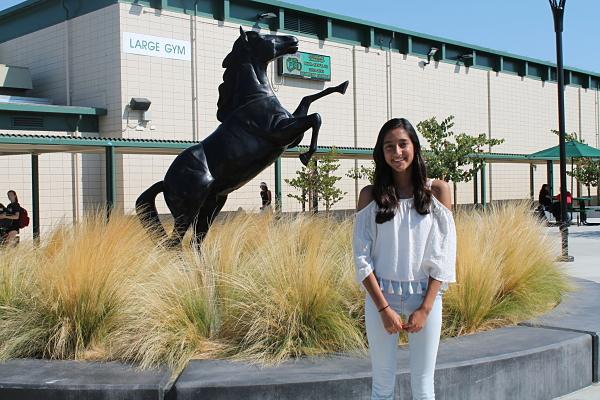 Photo by Aarya Gupta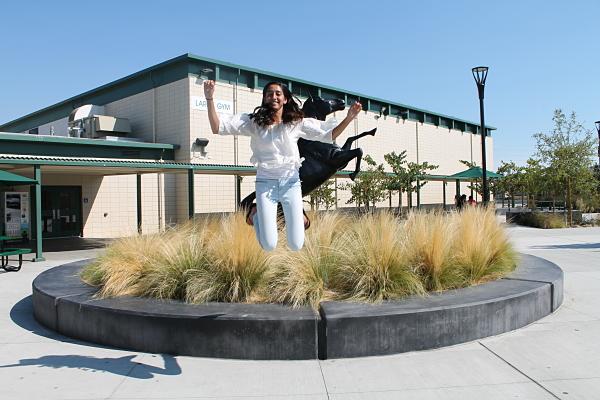 Photo by Aarya Gupta
Anoushka Tambay said she was inspired by her brother, Class of 2016 graduate Anshul Tambay, to run for office.
"My brother told me it was really fun, and a lot of his friends did leadership. [Even though] there's no one else running… I think that I'm generally pretty organized, so it wouldn't be a bad idea to elect me," Tambay said.
She said she hopes to break the freshman stereotype of not being spirited by encouraging her class to participate more in school activities and events.
"[I hope to] make them actually excited about school stuff, because I know that, personally, I wasn't that excited to start freshman year… [I hope to] lead by example, and it's less embarrassing if you do it with [your friends]," Tambay said.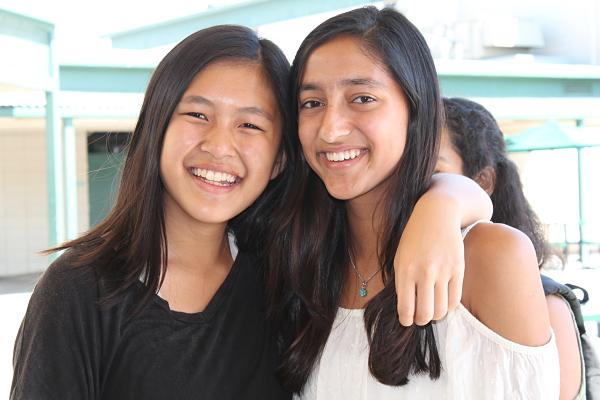 Photo by Aarya Gupta
2020 Secretary, Sophie Chen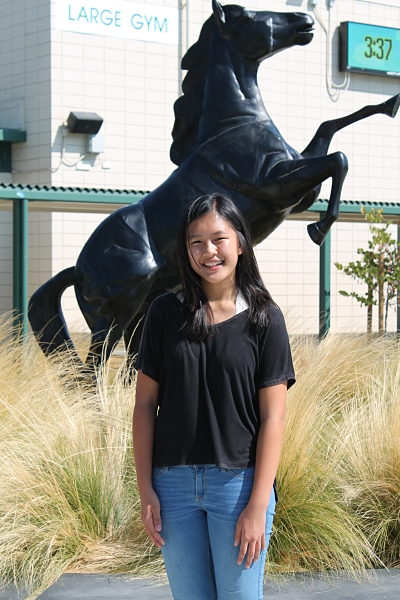 Photo by Aarya Gupta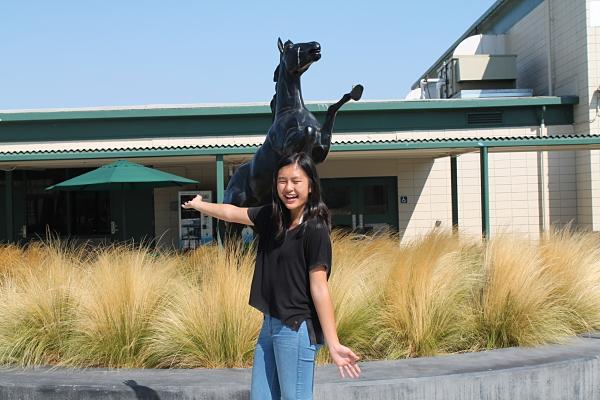 Photo by Aarya Gupta
Sophie Chen was one of four people running for class secretary. She said she was encouraged to be a part of Leadership by her brother, Class of 2016 graduate Ryan Chen.
"My brother's friends did leadership, and they said it was like one of the best parts of high school," Chen said.
After an intense week of campaigning, Sophie said she is thankful to the people that have voted for her and aspires to be a very good secretary.
"I've worked really hard this week on my posters and campaigning" Chen said.
Chen hopes to get her friends involved with the upcoming spirit days and is looking forward to an action-packed school year.
2020 Treasurer, Jiyong Shim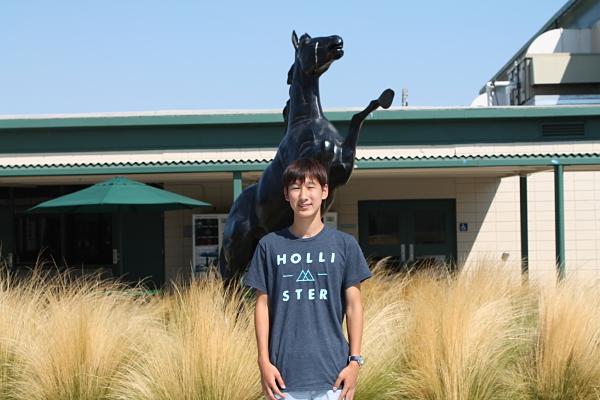 Photo by Aarya Gupta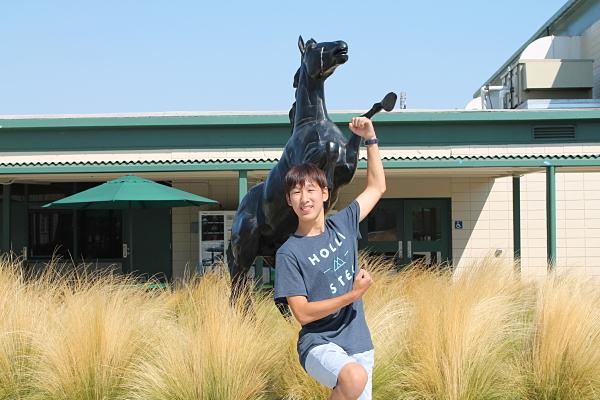 Photo by Aarya Gupta
Jiyong Shim said he was astonished after discovering the results of the election, having just moved to California a couple of weeks ago.
"I wasn't expecting this cause when I came here, I didn't really know anyone, so I wasn't really counting on winning," Shim said, "I'm just thankful to all of you guys who voted for me."
He said he is enthusiastic about being a member of the Homestead leadership team and is looking forward to developing his expertise as freshman class officer.
"I hope to increase my treasuring skills, cause this was a hobby I had, dealing with money, but I never had a chance to put it into play," Shim said.
Shim is ready to support the class of 2020 in any way that he can as the students embark on the new journey of high school.
2020 Social Manager, Sonia Parikh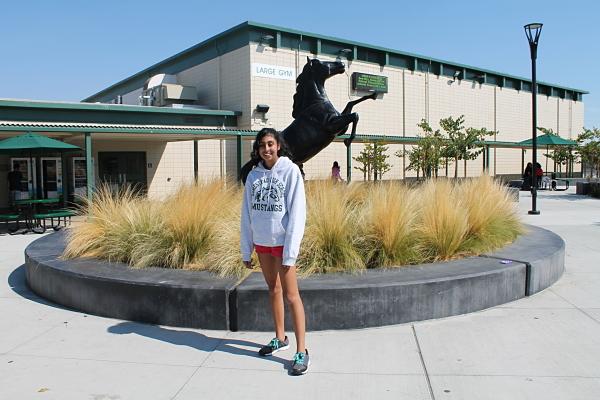 Photo by Aarya Gupta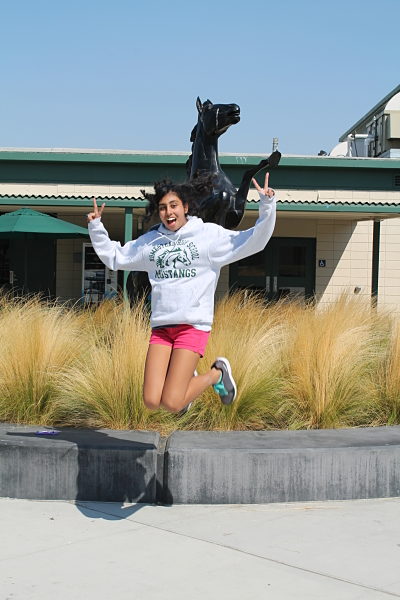 Photo by Aarya Gupta
Sonia Parikh said she hopes to inspire students to be spirited throughout the school year. She said her extroverted personality and her ability to "be out there" influenced her to run for social manager. Although new to campus, Parikh already has high expectations and is determined to reach her goals.
"I want our freshman class… to have more class spirit than the seniors. I know all the seniors are super competitive, but I think the freshman can do it," Parikh said.
She advises students to "always stay confident with your school spirit."
Parikh is eager to learn from the upperclassmen because of their experience in leadership and familiarize herself with campus.
Sophomore and President of Class of 2019 Jaide Chen met the officers upon receiving their results and provided them with some inside tips for the upcoming year.
"I would advise them to…have fun in the midst of planning for homecoming," Chen said. "They should also know that everyone in leadership is super supportive of the freshmen, and we are all willing to help them out."
Senior class president Edward Li also had advice for the newcomers.
"The upcoming year will be stressful.[T]here will be times where you feel overwhelmed and stuck. Especially freshman year, you can expect to fail numerous times…Don't let these failures get to you, because freshman year is the year where you are expected to…learn from your failures. Each year, you will get more spirited, creative, and impressive…and before you know it, you will have the whole class united as seniors," Li said.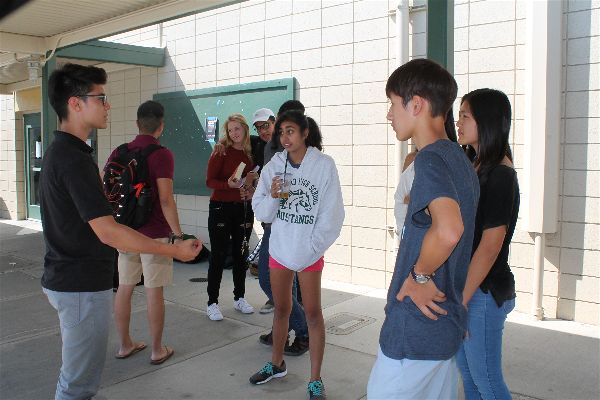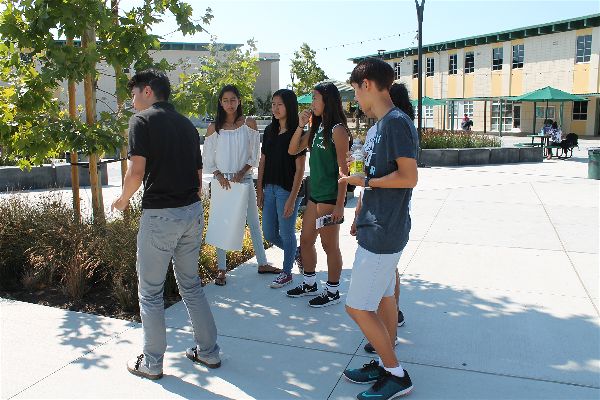 Photos by Aarya Gupta
As the plans for the freshman homecoming theme are being finalized, Homestead should look forward to the fresh and innovative ideas these officers will bring to this school year.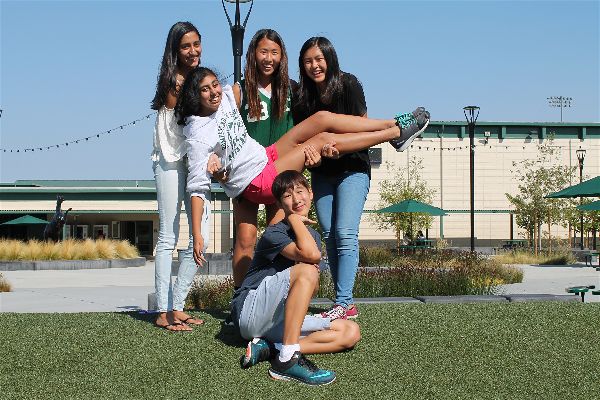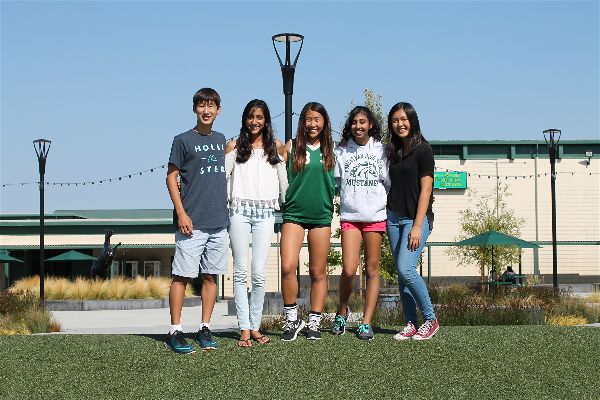 Photos by Aarya Gupta