The Cupertino Rotary Club and other local organizations, including the FUHS Foundation, partnered on Oct. 18 to organize a fentanyl crisis awareness event. 
Fentanyl poses a lethal danger to teenagers because it is easily laced with other drugs, Rhana Hashemi, the founder and director of harm reduction teen and drug education organization Know Drugs, said.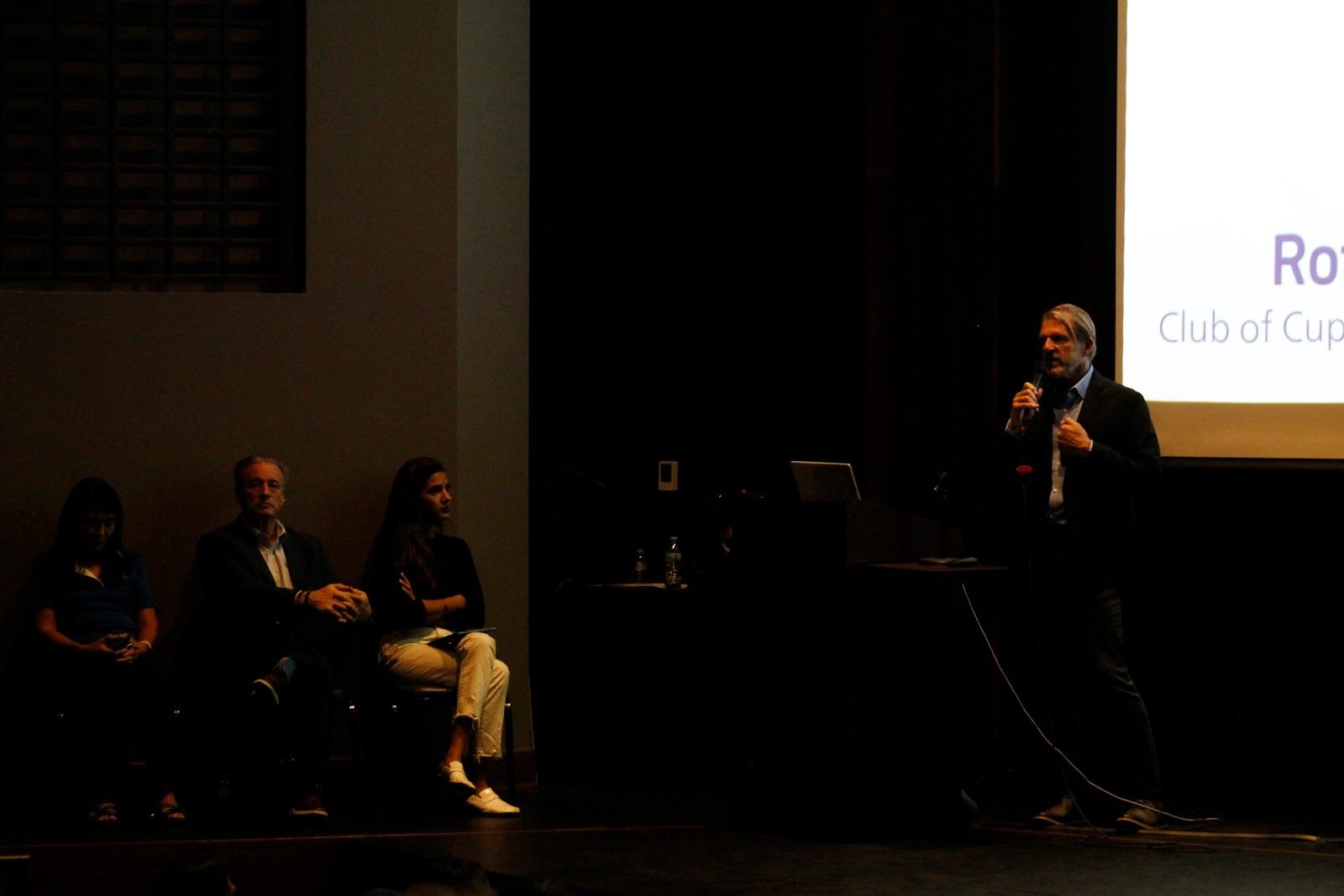 "We've never had access to such powerful drugs before, especially now that [fentanyl is] being snuck in through more commonly used prescription drugs that teenagers are familiar with, like Percocets and Xanax," Hashemi said. "Every week there's a high school classroom size of kids who are dying from overdoses, largely from fentanyl."
Fentanyl is more profitable since it is made using chemicals and not raw materials, which is why it is being used to fake prescription pills. Fentanyl can be found in many drugs such as heroin and cocaine, and drug users are unaware that fentanyl is in their drugs. This leads to the narcotic being involved in 79% of all Gen Z drug deaths, according to Song for Charlie.
Jim Walker, an event attendee, said fentanyl should only be used as a medicinal treatment, not as a recreational drug.
"I had fentanyl about a month ago [when] I had a colonoscopy," Walker said. "[It is] one of the two drugs they give you to relax you, because [the procedure is] rather invasive, is fentanyl. But remember, this is medicine that's been prescribed by a doctor. This is not just a drug that you're popping into your mouth." 
There are concerning differences between fentanyl and other drugs, such as the chemical process used to create it, Walker added. 
"This is not heroin or marijuana that's grown on a leaf," Walker said. "You never know where it's being made, and you don't know how strong it is." 
Narcan is used to prevent overdoses by blocking the effects of narcotics and restoring breathing, and is being implemented across the district and local area, FUHS student representative Sai Sreya Gudipati said. It is available throughout school time in case of emergency, and students just need to ask for a kit. It is also available in drugstores, and the foundation is now pushing to have it in convenience stores, Gudipati added.
Hashemi said she wants to help create a system of equitable drug information distribution within public schools, which are currently lacking the necessary standards and regulations.
"We've solved the content issue, we know what to tell you," Hashemi said. "Let's create the infrastructure and the policies so every kid has access to honest information and an adult that is non-judgmental that they can talk about drugs with."
To prevent harm, there has to be proper education for teenagers on drug use instead of just telling them to not use drugs, Hashemi said. 
"You have a swimming pool and there's a bunch of adults in the swimming pool and we put up a sign that says don't jump in, but kids are jumping in and they're just drowning because we're not giving them swimming lessons," Hashemi said. "A lot of times we kind of divide it between people who are deserving of opportunities and people who are not, and just because someone chooses to use drugs doesn't mean that they're a bad person."