JV football began the season with a 3-1 record, a strong start after the team's struggles last year, coach Raymond Souza said.
"We have a very good incoming freshmen class, and I'm very impressed with them," Souza said. "Combining that with our returning sophomores, it's been a good mix."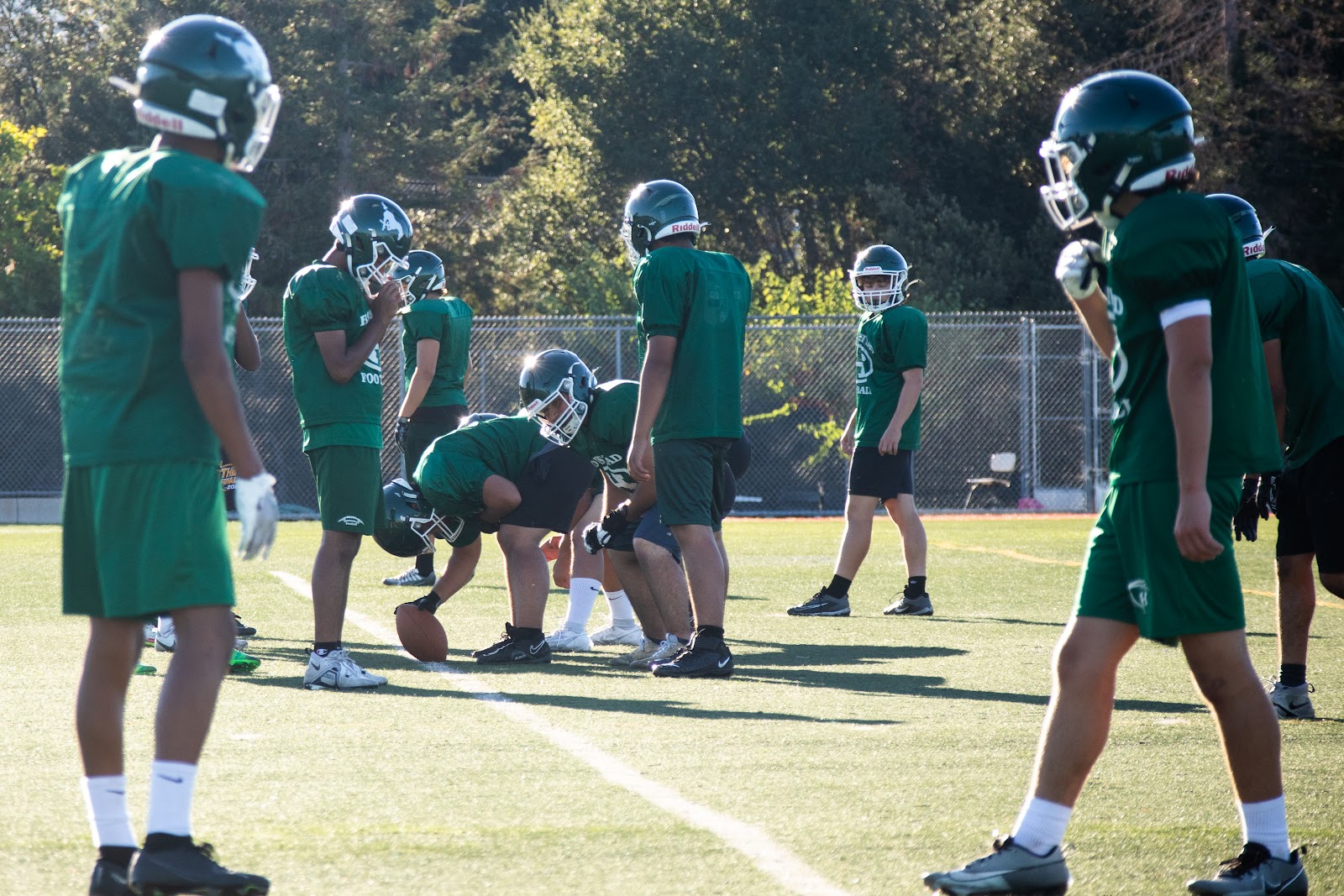 Souza said the incoming freshmen class came in with football knowledge from practicing since middle school. This put them ahead of the normal standard, Souza added, helping the team learn plays more quickly than they have been in recent years. 
Team captain, sophomore Raul De Los Santos said JV has been practicing more often with varsity, and generally, the team members have been putting in more effort. 
"Every day, it's just wake up, eat, sleep, keep grinding and persevere through the games and practices, and try to get better," De Los Santos said. "If we keep putting in work, keep putting in that blood and sweat, we'll make it pretty far." 
Running back, inside linebacker Sparsh Gupta said the team's chemistry has played an integral role in their success. 
"Us teammates have a lot of respect for each other, and we listen to each other and take a lot of advice from each other," Gupta, a sophomore, said. "It's just about the team, not about us." 
Because the team is smaller than previous seasons, with around 25 players, Souza said it is natural for them to be closer to each other. Outside of practice, they watch film on their own, which previous teams have not done, Souza added. 
Despite the team being in a higher league, Souza said he expects the team to win the upcoming games. 
"We're in a very tough league, very tough competition going forward," Souza said. "[Winning the next two games] will put us in a great head start into the final edge of the season, because we've never really had much success in this high level of the league."  
Gupta said he has high hopes for this season and expects the team to do well. 
"Everyone in their own respect is kind of a star," Gupta said. "You know, everyone has their own star abilities, star personality traits. And everyone just brings a different kind of thing to the team, a different mindset to the game. That's what we all appreciate."