Life in Focus photography club aims to provide a forum for photography enthusiasts to learn, practice and connect with each other through photography, activities manager, senior Noelle Lee said. 
The club creates a warm and welcoming environment for photographers of all levels, club member Maya Yatziv said.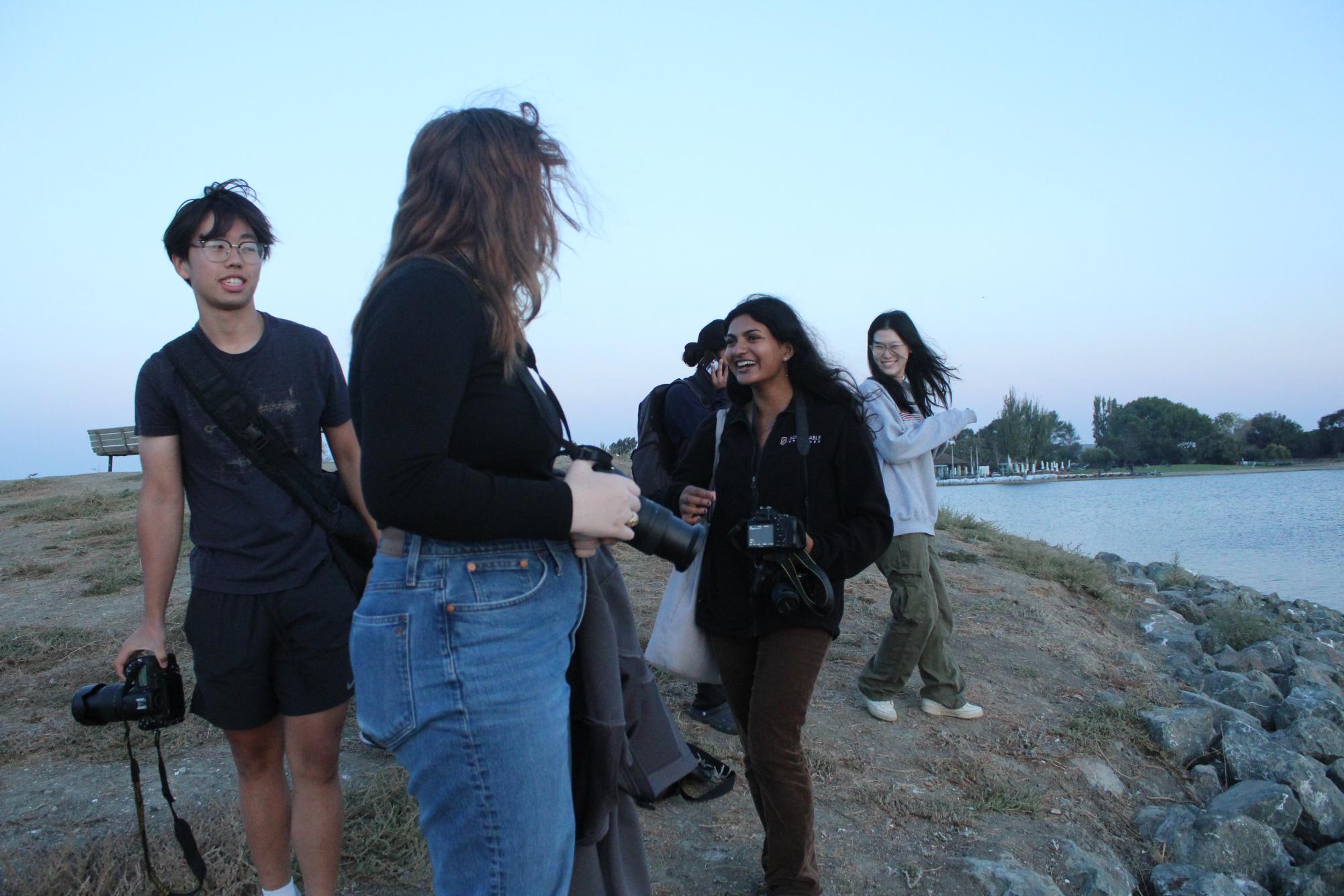 Yatziv, a freshman, said she has always had an interest in photography, and after her friend told her about Life in Focus, she was excited to join. 
"It's nice to do [photography] in a group because then I get to see what other people have done and how to improve based on other people's experiences," Yatziv said.
The club organizes meet-ups outside of school so members can practice taking photos. The officers try to accommodate members' needs while providing opportunities for different types of photography, Lee added.
"I mostly choose places that I've heard are good to take certain types of photos, whether it be nature or people," Lee said. "What makes our club special is that we let our members do hands-on activities with the cameras. We have planned outings for the members so that we can spread knowledge of photography."
To further encourage members' photography, Life in Focus allows them to send their photographs to the club's Discord server and receive feedback, Lee said. 
However, the photography club has been seeing a drop in interest, treasurer, junior Gavin Weng said.
"We don't really see as many people getting interested in photography," Weng said. "But it has a lot to offer, both creatively and in terms of technique."
One reason for the slump is a switch from phone to camera photography can seem daunting, Weng said.
"It's a steeper learning curve," Weng said. "It seems very complicated when you don't know anything about digital photography, but then when you really get into it only comes down to a couple of components."
While the club instructs members how to use digital cameras, phone photography is also a viable option, Weng said.
"Nowadays [phone cameras] are getting very good and not everyone wants to go out and splurge on a whole bunch of equipment," Weng said. "Encouraging [members] to use phones to do photography is a great way to help them realize that anyone can get into photography." 
Another problem is people who join at the beginning of the year lose interest later on, Lee said.
"[It] just happens over the year, people get lazy," Lee said, "That's something we're trying to work on. Being able to maintain that interest and having more engaging experiences for the members so that they want to come to our club."
Lee said she hopes to get more beginners interested in the club by demonstrating how easy and fun photography can be.
"Be open-minded and don't be shy," Lee said. "If you think you're not that good or you only have a phone, we'll work with what you have. Our goal is to help you grow, and it doesn't matter where you come from."