The Bar-On Brief: How to handle hatred
We must work together to find the root cause and destroy it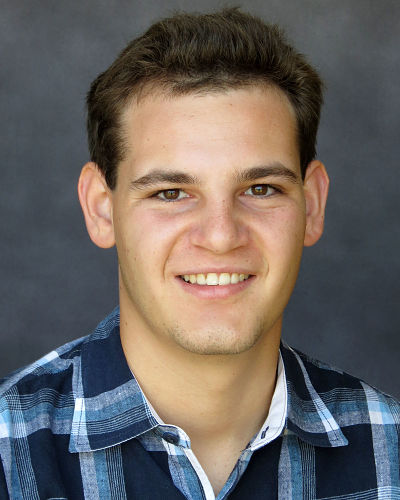 This week was the first time I ever felt the slightest uneasiness about being a Jew living in Sunnyvale.
Over the weekend, a student made an Instagram with the handle "Jewslayer88" among others, tagged and sent direct messages to students at FHS and HHS, threatening them and the school. The police were involved, and eventually an arrest was made.
"I was wrong to think anti semitism was fading," Steven Spielberg told Harvard's graduating class last year. Unfortunately, Spielberg proved to be right.
After speaking to students and Jewish activists across the Bay Area, I learned that targeting Jews in our area is not as rare as one might think. Student reporter Kimia Izadinia from the Mountain View High School Oracle said a similar situation took place last year when a group of Mountain View students wrote anti-Semitic messages over Facebook.
Early yesterday morning, KRON4 reported that an Antioch home was vandalized with swastikas.
That same day, my friend and senior Sarah Weintraub from Alameda High School shared her story about being targeted for her Jewish identity through a series of direct messages and tags on social media.
The Anti-Defamation league reports that 1.09 billion people worldwide "harbor anti-Semitic attitudes" today. The hatred against this community is an ongoing, unresolved problem. Since actions showcasing similar abhorrence continuously resurface in our society, it is clear to see the issue is still prevalent and not being dealt with accordingly.

The natural reaction is to be angry at the people who commit hate crimes, to lock them up and to make sure everyone is aware of the consequences they will face.
But that will result in a mere short-term win. The true way to reform society is to understand the root cause of the emotions the perpetrators have. The least reasonable thing we can do is resort to anger ourselves.
There was one idea that stuck with me in reading an address by the senior rabbi of Congregation Beth David. Rabbi Philip Ohriner said the following: 
"As human beings we are not born with hate. We learn to hate… 'If hate can be learned, it can be unlearned.'"  
Ron Hasson, the regional president of the international Jewish youth organization BBYO,  addressed the organization's Sunnyvale chapter before the situation was clarified and the arrest had been made.  
"It's easy to be proud of of being Jewish when there are no problems around," Hasson said. "However, it's times like these in which what we learn… comes into play. We must stand together… spreading us apart and scaring us is exactly what this person wants to happen, and the best thing that we can do is show them that we will not cower when someone threatens our freedom."
I have no doubt everything will go back to normal by the end of this week. It is important, however, not to neglect the situation and rather to learn from it and better understand the roles we all have in society.
Now we must use our voices in the right way: we must not cower from speaking openly about the past, nor should we neglect the recent events.
And we must also remember that there is no blind hatred. It all stems from outside influences, whether it be family, friends or the media. It is our job to dig into and identify the sources. This does not entail simply calling out students who joke about subjects not meant to be ridiculed, but to understand why they do so. Only by putting ourselves in a position to fathom hatred, can we stop it.  
And with that, I rest my case.
The Bar-On Brief is a weekly column that runs Thursdays. 
Follow Shauli Bar-On on Twitter @shauli_baron