The Bar-On Brief: High school rankings are far from objective
Don't take the results to heart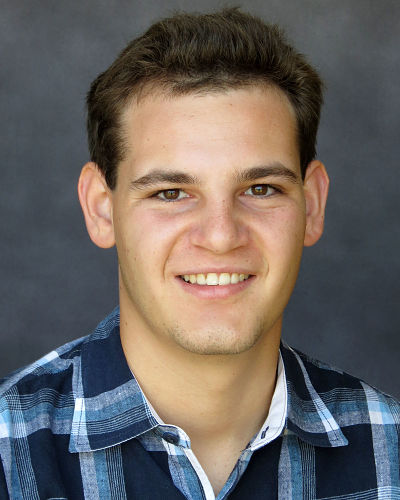 I was browsing through Facebook when I happened across the rankings list for the best public high schools in the country released by Niche.com
Much to my surprise, the rankings differed immensely from the previous list released by Newsweek, which was shared on the FUHSD Facebook page on Aug. 11, receiving over 480 likes and over 70 shares.
The Newsweek rankings list Homestead as the number 74 in the country among all high schools; the Niche's places us at 642 among the public ones.
At first I thought this was a typo. Maybe I was looking at the Homestead High School in Indiana? I wasn't. After searching for a few more schools, I realized there must be a different way the schools are ranked.
Indeed the rankings are calculated based on different criteria. Newsweek, the magazine that ranked us #74 in the country, bases its assessment on the following:
10 percent — Change in Enrollment from 9-12 Grade
10 percent — Ratio of Counselor (Full Time Enrollment) to Student Enrollment
17.5 percent — SAT/ACT
17.5 percent — AP/IB/dual Enrollment Composite
20 percent — Graduation Rate
25 percent — College Enrollment Rate
This is how Niche.com, which placed Homestead as the 642 best public school in the country, arrived at its conclusion:
50 percent –Academic Grades
10 percent — Health and Safety
10 percent — Parent Surveys
10 percent — Student Culture and Diversity  
10 percent — Teachers (Based on parent surveys)  
5 percent  — Resources and Facilities Grade
2.5 percent — Extracurriculars and Activities
2.5 percent — Sports and Fitness
The first criteria difference that catches my eye is that Niche.com bases half of its rankings on acadmic grades. There's just one underlying problem — grades are school inflated and school specific. Comparing the average scores per classes in different schools is comparing apples to oranges.
Another noteworthy difference is how Newsweek factors in graduation rate while Niche does not. This should be the one of the most important ranking components.
The purpose of high school is to provide students with tools to succeed in the future. I know, it's a broad statement, but "tools" and "success" cannot be defined to satisfy every student.
Nonetheless, most people would agree that whether graduates are off to college, the army, the workforce or any other path they choose to take, high school is a stepping stone. The basic requirement for most futures after high school is, first of all, to simply graduate. Newsweek's allocation to 20 percent of its ranking to graduation rate makes much more sense than Niche.com's zero.
Finally, as a general note, Niche's criteria are significantly more subjective than Newsweek's.
"We believe that the quality of a school or district should be measured, at least in part, by the parents and students who actually go there," the Niche website says. "They should also be measured by hard data and across a number of key factors so that no one factor dominates a ranking."
I see where Niche is coming from, but the data does not, contrary to what the site claims, use "hard data" to determine high school rankings.
The numbers in both theses systems may have influence on how colleges view our grades compared to grades students from other schools receive and how much the neighborhood rent will be. For the most part, that's out of our control.
Regardless of what the numbers say, though, there is no place I would rather have spent my last three years, and there is no other place I'd like to spend the remaining few months of my high school career. I realize I've had no experience at other high schools, but never have I to be enrolled elsewhere.
The community at HHS is impossible to rank, the unique diversity on campus is like few others and the best part is we never stop striving for the best.
Just these past few weeks, a survey was sent out asking students how to improve the course offerings at HHS. A second survey was sent to the student body — the student wellness survey. This is the first step in ensuring student stress levels are kept to a minimum and any academic problems are addressed.
These are variables that cannot be factored into the school rankings.
And for that reason, here's my advice: be aware of the numbers, learn the reasoning behind them and then forget them.
Contrary to popular belief, numbers are far from objective.
And with that, I rest my case.
The Bar-On Brief is a weekly column that runs Thursdays. 
Follow Shauli Bar-On on Twitter @shauli_baron