The Bar-On Brief: The finale of Homecoming week
When class spirit becomes school pride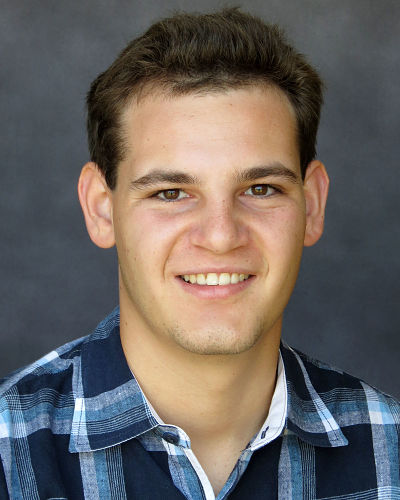 This evening, our football team will be finishing their last team practice session before the biggest game this year, the game that will probably have record attendance and the game that will end Homecoming week.
This game, against rival FHS, will unite the school in a way never seen this year. To say the least, I have high expectations.
All week we have seen the four classes come together. Students dressed up and screamed their lungs out at the brunch time cheer-offs, competition soared during the lunchtime activities and the quad was decorated by class theme in hopes of winning the most points.
It will all continue tomorrow: the rally's volume will reach peak decibels as each class cheers at the call of the MC. Classes will show-off their floats during the parade with the hopes of impressing the secret judges as their last chance to win class points.
While the memories will last, the competition between the grades will be forgotten by sundown. Save the competition for Battle of the Classes.
What sets apart Homecoming is how the intraclass spirit will transform to school unity as students sit on the bleachers of Mustang Stadium. The cheers will shift from class-specific to school wide.
When the Homecoming winners are announced at halftime, it won't matter. The only points that will have any relevance are the ones projected on the scoreboard.
The amount of planning that goes into this one game is absolutely incredible. It doesn't end with the hard work of the teams or the scouting done by the coaches. It doesn't end with the parent volunteers who serve food at halftime. And it doesn't end with the marching band, color guard and cheer team performing.
It ends when you get up from the stands and go home. Make it last.
Take a break from everything that's going on around. Forget the tests you bombed, the homework you've procrastinated on and the PSAT you have on Saturday.
Come to the game and drag your reluctant friends to destress, enjoy that famous potato during halftime (if you don't know what I'm talking about, you MUST go) and watch some football.
Whether we win or lose, we'll be together. We'll cheer on the team, watch our friends perform and most importantly, we'll be proud to be Mustangs. That's the whole point of Homecoming.
And with that, I rest my case.
The Bar-On Brief is a weekly column that runs Thursdays. 
Follow Shauli Bar-On on Twitter @shauli_baron