FHS run attracts more than students
School year kicks off right with the 34th annual Watermelon Run
Upon arrival, hundreds of people, of not just students, but alumni, FUHSD staff, FHS fall athletes, and students from across the district were lined up at the starting line on the football field.
"It started as 'Let's have an early race for the cross country team and a few stores gave them some watermelons and they opened it up to the whole school, but really it was only the cross country team, a few members of the water polo team and maybe a few wrestlers, so really it was a small thing,"Assistant Principal and chief coordinator Jeff  Rosado said.
The two-mile course could be run or walked by anyone and there was an awards ceremony afterward for the various student, teacher and community member divisions. The prize was a watermelon.
All the participants also got watermelon after the ceremony.
"[The run] just brings together everyone, and it's a really fun event and it's just a time to hang out, the watermelon is really good," FHS senior Sam Prasad said.
"I certainly think that every school should have community events like this that bring together so many people…it's rare that there are chances for so many people to come, to come together," HHS dean and former organizer Steve Puccinelli said, "there is certainly an opportunity for every school to do those things."
When asked about the possibility of events like this across the district, many challenges were presented, "…it's really just the logistics of it, organizing the volunteers, you got to get the watermelons and you got to make calls [to ask for donations], and setting up the course takes time." Mr. Rosado said.
Fremont's bell was stolen, and now, maybe it's time to steal some ideas for a new Mustang tradition.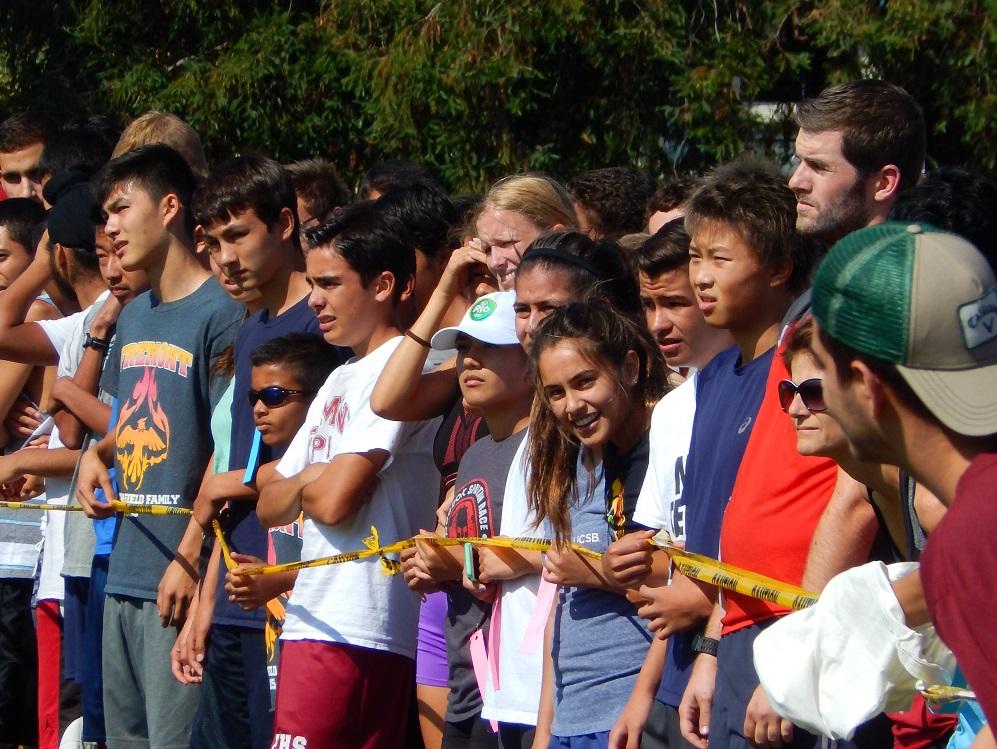 Photo by Claire Torii