The Bar-On Brief: The California ShakeOut is a serious warning
An earthquake threat is more dangerous than you might expect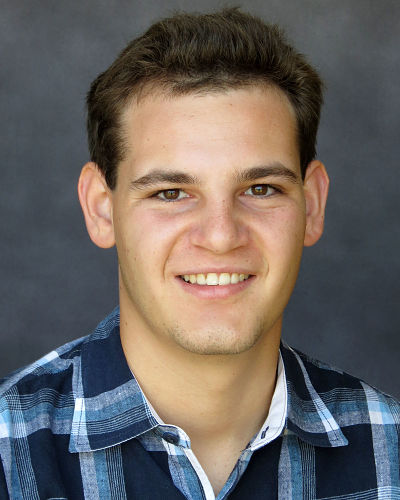 Napa is still recovering from a 6.0 magnitude earthquake that shook the Northern California city over two years ago. Earlier this month marked the 27-year anniversary of the Loma Prieta earthquake which crumbled and decimated Bay Area buildings.
Luckily for most of us, we haven't had to deal with anything that comes close. The only quakes we've come in contact with in the recent years can be found on news headlines. And maybe in Avaya Stadium.
An earthquake is one of the most dangerous natural disasters because of its unpredictability. Some minor earthquakes can be spotted, and geyser activity can be monitored to predict seismic activity, but for the most part, the predictions come at too short of a notice.
At precisely 10:20 a.m., 10.4 million Californians participated in the annual ShakeOut earthquake drill.
The HHS drill took place 9:15 a.m. on Tuesday rather than today because it worked better for the schedule, dean Steven Puccinelli said in an email.
The drill we had this week didn't do much. By this age, most of us know we should get under a table and cover our heads until the shaking stops and proceed to exit the building before the aftershock. But in case of an earthquake, we need to do more than simply duck and cover.
We should all be alarmed at the recent studies being published. The community must be prepared at all times. But the reality is, we aren't, and that's concerning.
Just yesterday, a discovery linking the Hayward and Rodgers Creek Faults was published in the Science Advances journal. According to this study, the fault has the potential to produce a 7.5 magnitude earthquake among some of the most residential areas in the Bay Area.  
In the next 30 years, there is a 19 percent chance the southern San Andreas fault will host a quake magnitude 6.7 or higher and a 6.4 percent chance the northern fault will do the same, the United States Geological Survey reports.
In the case of a massive earthquake, the power would be down, cell phones wouldn't function and we'd have no way of contacting our relatives. Forget credit cards because they won't do you any good without cash registers.
Every family needs an emergency meeting place and an out-of-state phone number they should have memorized. Storing a stock supply of water, flashlights and radios in the car wouldn't be a bad idea. I know people who have radio channels predetermined so they can communicate with relatives.
Stop shrugging off the idea that an earthquake is coming. Save the analysis for later, start stocking emergency supplies and be ready.
Prepare and prevent; don't repair and repent.
And with that, I rest my case.
The Bar-On Brief is a weekly column that runs Thursdays. 
Follow Shauli Bar-On on Twitter @shauli_baron