The Importance of FAFSA and the Cal Grant
A reason to sign up for a scholarship program by the federal government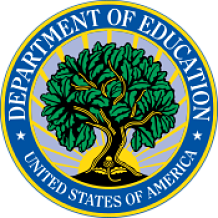 The FAFSA program is under the jurisdiction of the US Department of Education.
The Free Application for Federal Student Aid, or FAFSA, applications are due by March 2, 2017, and if you're not quite sure if this is right for you, here are some reasons why you should sign up for FAFSA.
Unlike a college loan, money allocated through FAFSA is money you don't have to pay back because it is a scholarship program.
The grade point average, or GPA, for all applicants is set at an average of 2.0.
Applying is fairly simple as well as you only need at least 48 hours to earn you FSA ID number which is required to apply. You can apply on the FAFSA website – link posted below.
Although FAFSA is given to most who apply, Cal Grant, however, is on a first-come- first-served basis. Cal Grant is money given to students and does not need to be paid back.
Many people worry that your social status can affect your chances of receiving a scholarship through the FAFSA program, however, this is a common misunderstanding.
FAFSA is also free and easy to apply for and is needed if you want to apply for most scholarship programs through the federal government or a university.
One anonymous source says that, "it is a thorn in your side during college application season if you don't apply as soon as possible."
If you require more convincing, talk to students who have applied or Mary Lund in the College and Career Center in room A108