The Bar-On Brief: HHS fails to recognize athletes
Championship, athletes of the year banners not updated for three years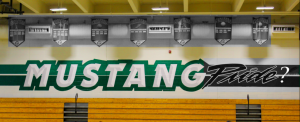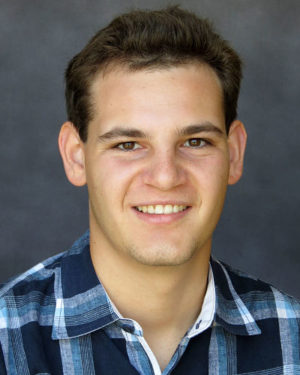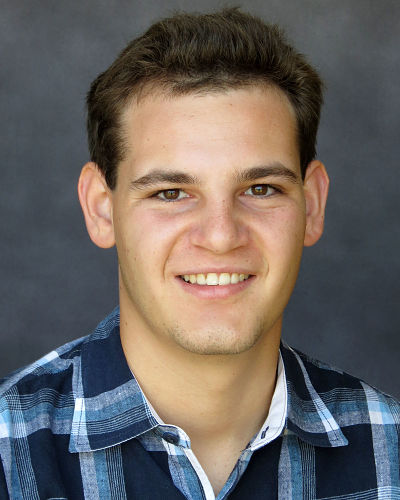 March Madness, powder puff, rally games and CCS. Student entertainment is dominated by sporting events, many of which take place right on campus.
But the school fails to recognize the teams and players that make up the athletic department and are all so important to school spirit.
The athletics and boosters website received a much-needed and impressive update this year, but something else — something that should radiate school pride — is in need of one as well.
Championship banners hung in the gym have not been updated since 2014, and the male and female athletes of the year have not been recognized since that year either.
Athletic director Lisa Nakamatsu did not return requests for comment. Athletic director Charlie Bostic said the banners are expensive, must be ordered from the District Office and are not a priority.
But that should not be a reason to push off this recognition. The athletic community's recognition is isolated and contained within the department.
Three years may not seem like much for an outdated banner, but that is three-fourths of a student's high school career. Current seniors on the girls on the varsity basketball team who won the league two years ago went through all of high school without their year displayed on the banner.
Girls varsity basketball had an undefeated season league season last year, but the season is not recorded on the banner. The cross country team won the league last season and hasn't been recognized publically on the banners.
Boys varsity soccer had an undefeated league season before a heartbreaking CCS loss. Girls varsity water polo had an outstanding season, winning the league and advancing to CCS for the first time in six years. Will these accomplishments be reflected on our "championship banners?"
The more saddening part about the large gym is the "Athletes of the Year" banners.
As of now, six students, three males and three females, are missing from the student athlete of the year banner, which started recording names in 1973 and has yet to be updated since 2014.
This year's athletes of the year will be announced at the athletics awards night on May 24. Not updating this banner is a disgrace and a sign of disrespect to these students and the winners to come.
Some thoughts from last year's winners:
Davis Horeff, male athlete of the year 2016:
"I understand that the athletic department has higher priorities than updating a banner, but it doesn't seem like a difficult task. I'm not annoyed about it or anything, that seems pretty egotistical. It's honestly just a little funny that they haven't bothered to do it in 3 years."
Nicole Aufricht, female athlete of the year 2016:
"Although it would be cool to be officially recognized and have my name up on the banner, it doesn't really bother me that it isn't. That being said, it does seem like the athletic director's job to update the banner, and if they do I will be appreciative."
Bryce Leone, athletic boosters award winner 2016:
"I feel like them not updating the banner is just out of laziness. It should be updated as soon as possible to recognized the athletes."
Every year, 8th grade parents congregate in the large gym to hear presentations about how great our athletics department and school is, how much opportunity HHS students are provided with. But when they look up, they see banners that lack years of athletic success. They see athletes of the year excluded from the list of fame.
Over 1,000 people will be in our large gym later this month when HHS hosts Congressman Ro Khana in a town hall. But those 1,000 guests will think little of our athletic department when they think we are three years without a league win or players of the year.
Principal Greg Giglio walked by and overheard I asked Bostic about the banners' status. Giglio told me he will see to it that the athletic banners for athlete of the year will be updated.
"And you can quote me on that," he said.
Duly noted, duly quoted.
And with that, I rest my case.
The Bar-On Brief is a weekly column that runs Thursdays. 
Follow Shauli Bar-On on Twitter @shauli_baron