A night on the red carpet: HHS Buddy Ball
TDAU event celebrates differences amongst students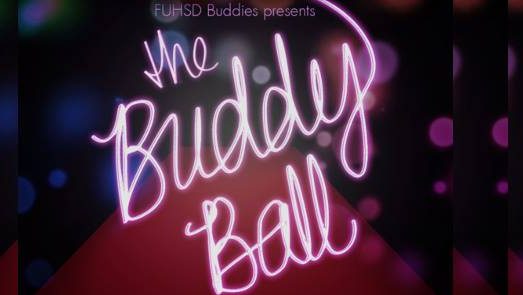 The Buddy Ball, an inter-district event, was hosted by the HHS club The Differences Among Us (TDAU) on Mar. 10. The dance aimed to promoting recognition and acceptance for people with and without disabilities, alleviating the stigma centered around the word "disability."
There were several activities that attendees could participate in such as face painting, bowling, ring toss and a ladder toss. The overarching theme for this dance was "Hollywood," and there were numerous games, such as pin the oscar on Leonardo DiCaprio, that connected with the theme. Students relaxed and enjoyed food from a taco food truck and popcorn machine.
"Personally, I find this event to be one of my favorite events ever. I got to meet many new people and learn very interesting stories," Activity Director and sophomore Reet Mishra said.
One of the most prominent characteristic of this occasion was the "Buddy Wall," an interactive poster where students were encouraged to write their names on a star and place it on the wall.
"Looking at these students that are so strong to face such challenges everyday in their lives, and knowing that you were the one who helped them escape reality for a while is a powerful feeling," Mishra said.
Public Relations officer and sophomore Anisha Chandra said the co-presidents, senior Samhita Kadiyala and Danielle Collett, did a majority of the planning before the event but the entire officer team contributed to the success of the social.
In order to market the event, Chandra said that the HHS TDAU officers posted promotion pictures, an event was created on Facebook in which several people were invited, the event was announced morning announcements for ticket sales and flyers were passed out.
"Little did I know I would meet some incredible people that night. People who weren't afraid of what others thought about them, and had some pretty mad dance moves," Chandra said. "The Buddy Ball opened my eyes to the stigma surrounding special needs in our community, and from that night on, I knew I wanted to be part of ending that stigma."