The Bar-On Brief: The scam of the AP exam
The misconceptions behind these "college-level" tests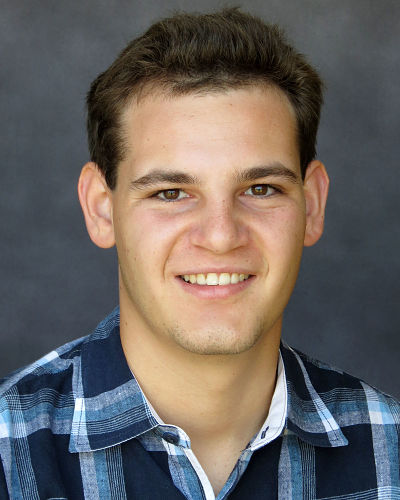 These two weeks are dominated by two letters that bear an immense weight on the shoulders of a group of students across the country. Those two letters are AP.
Advanced Placement (AP) exams are administered every year by a company called College Board. The exams supposedly give students college credit so they can make room for other classes or graduate early if they finish all their credits. But this isn't exactly the case at many schools.
There are a total of 34 exams students can take, and the majority of AP test takers (54 percent) take just one exam a year, the College Board reports. Twenty-four percent of students take two exams, 12 percent take three and just under six percent take four. Less than one percent of students take six or more exams a year.
I have to hand it to the College Board. They really know how to marginalize their profit by making it seem like their tests are an integral part of the college admission process. They have a business plan that allows them to make money off the competition that grows stronger and stronger every year.
HHS students pay between $100 to $110 per examination when they register for the exams. They also charge a fee for sending their scores to colleges, and they open an entire market for  practice test books with "strategies," "better techniques" and "everything you need to get a 5."
Take English for example. A student will take a reading section on the regular SAT, possibly a writing section on the ACT, two possible English AP exams and a critical reading subject test. Excessive much? Redundant, I should say.
In reality, AP exams are not as important as they once were. A growing number of colleges and universities are setting a higher limit of results students are expected to obtain to earn college credit.
There are exceptions, of course. There are some 20 states that passed bills requiring their public universities to give credit to students passing the AP test. California is one of them.
But several private schools have stopped handing out college credits for AP exams at all. Don't forget, these colleges are businesses as well. They don't want too many students earning their credit too soon and graduating early. They want to guarantee tuition for four years.
What many private universities do instead is they allow students to place out of introductory-level courses and jump right into the advanced courses beginning their freshman year. And that's not such a great idea because it turns out college is much tougher than AP courses, and fives on an exam don't necessarily mean mastery of a subject. Skipping out of Biology or Chemistry 101 may do more harm than good.
Let me address the misconception many students and parents have: AP exam scores do not play a huge role in college admissions. Taking AP classes, a challenging course load and earning extra GPA points definitely helps, but self-reporting scores on the Common App does very little.
These exams definitely don't help from an admissions standpoint senior year because AP exams are taken after May 1, national commitment day. This means that students will be taking exams after they have committed to their future college.
The College Board is smart, too. They purposefully have students sign up for AP exams in early April, before most regular college decisions come out. That way, students won't know for certain where they will be attending college, and will be forced to sign up for as many AP exams as possible.
That said, HHS has excellent AP teachers. Over 90 percent of students taking an AP exam pass it. HHS students earn fours and fives well above the national percentage.
So, my advice to all the juniors: take the AP classes and earn that extra GPA point, take some AP exams, do well on them and boost your confidence. But remember that it is better to do well in classes and take a challenging course load rather than sign up for 10 tests. They won't do you much good when it comes to admissions.
And do your research before you sign up to take AP exams your senior year, they might be a waste of your time, energy and money.
A round of applause is most definitely in order for the College Board. Well done in adding new dimensions and blowing up the competition between students. I fell prey to the business plan. And most likely no matter what I say, so will you.
And with that, I rest my case.
The Bar-On Brief is a weekly column that runs Thursdays.
Follow Shauli Bar-On on Twitter @shauli_baron