The Bar-On Brief: Put an end to weekday proms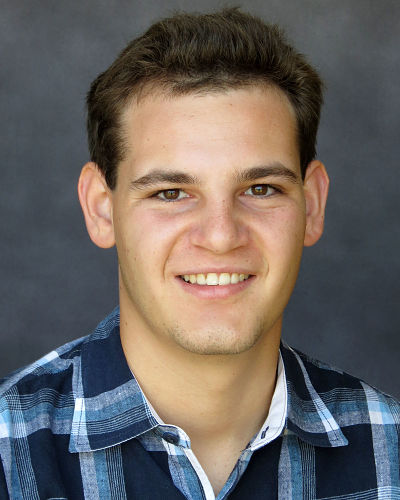 How long is your pre-prom preparation? How long does it take you to shower, dress up, sit through your hair and makeup appointments, take way too many group photos and eat a fancy dinner?
What will you do a mere four hours before prom? Unless you have an empty period, your answer would be sitting in class, giving a presentation or even taking a test.
Yes, HHS holds prom on weekdays, unlike every other school in FUHSD. There is no early release, so students with a seventh period end up leaving school at 3:10 p.m. the day of prom.  And the attendance office is on high alert the day of prom.
The attendance office sent an email with the following email the day before senior prom:
"On the day of the activity, students with an unexcused absence in one or more of their classes will not be permitted to attend. Illness, medical appointments with supported medical note, court subpoena or funeral are the ONLY excusable reasons for a student's absence from school. Family emergencies, out-of-town trips, DMV appointments, college visit, Senior Cut Day, etc. are considered 'unexcused' absence."
Weekday proms invite so many problems. They force students to schedule their appointments days before prom, they make a time crunch for students wanting to get dressed and then meet for photos. They bar many working parents from being home to take photos of their kids. They force a long commute to San Jose in rush hour traffic, and they are a living hell for athletes who have a game the day of prom.
As The Epitaph's reporter Ashley Pae wrote in her article following junior prom, the baseball team had a game that ended just as junior prom was starting.
The complaints are all too frequent, and it appears as if many students have given up trying to move it. That's understandable: each class only has two proms, and it's not worth it to fight for other classes.
But if Powder Puff is now an HHS tradition, weekend proms can be too. The key is having the proposal be student run. There aren't too many hurdles in the way of weekend proms. There are only two that I can think of: increased costs for a venue and lack of teacher chaperones.
The first can be fixed easily with determined, competent class officers who will fundraise well to afford the extra costs to book a venue on the weekend. The second is the real problem. The school cannot require teachers to volunteer their time on weekends, and not enough of the staff is willing to volunteer on weekends.
The simple lack of chaperones makes the whole plan for a weekend prom go down the drain, the administration has said for as long as I can remember.
But I am sure some dedicated students can gather the required number of teachers who would be willing to come in on weekends.
There has been lots of complaining and little action about weekday proms. If one of the classes wants to change it, they should start now.
And with that, I rest my case.
The Bar-On Brief is a weekly column that runs Thursdays.
Follow Shauli Bar-On on Twitter @shauli_baron