Low air quality forces students indoors
Smoke drifting over the San Francisco Bay from wildfires up in Napa and Sonoma counties caused a sharp drop in air quality around HHS on Wednesday. According to AIRNow, Air Quality Index (AQI) in the San Jose area reached "unhealthy" levels on Wednesday and Thursday.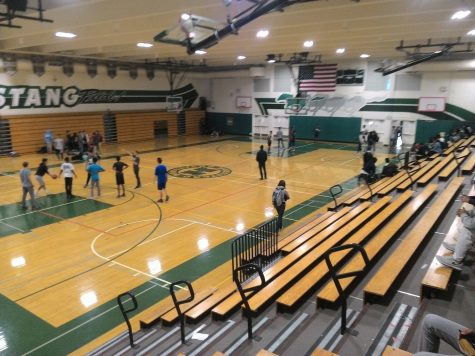 An announcement at approximately 9:21 a.m. on Thursday asked teachers to open their doors to students during brunch and lunch and announced that the Large Gym and Field House would be unlocked during breaks and supervised by staff.
Additionally, all extracurriculars at school, including sports practices, were cancelled Wednesday and Thursday. The status of Friday's football game vs. Los Gatos is in doubt as well, the announcement said.
In an email to parents, FUHSD expressed confidence that they have control of the situation.
"District staff will continue to monitor the air quality forecast for our area over the coming days so that we can ensure the health and safety of all students," Superintendent Polly Bove said in the email.