Students unite against bullying
HHS students wear orange, write letters to support anti-bullying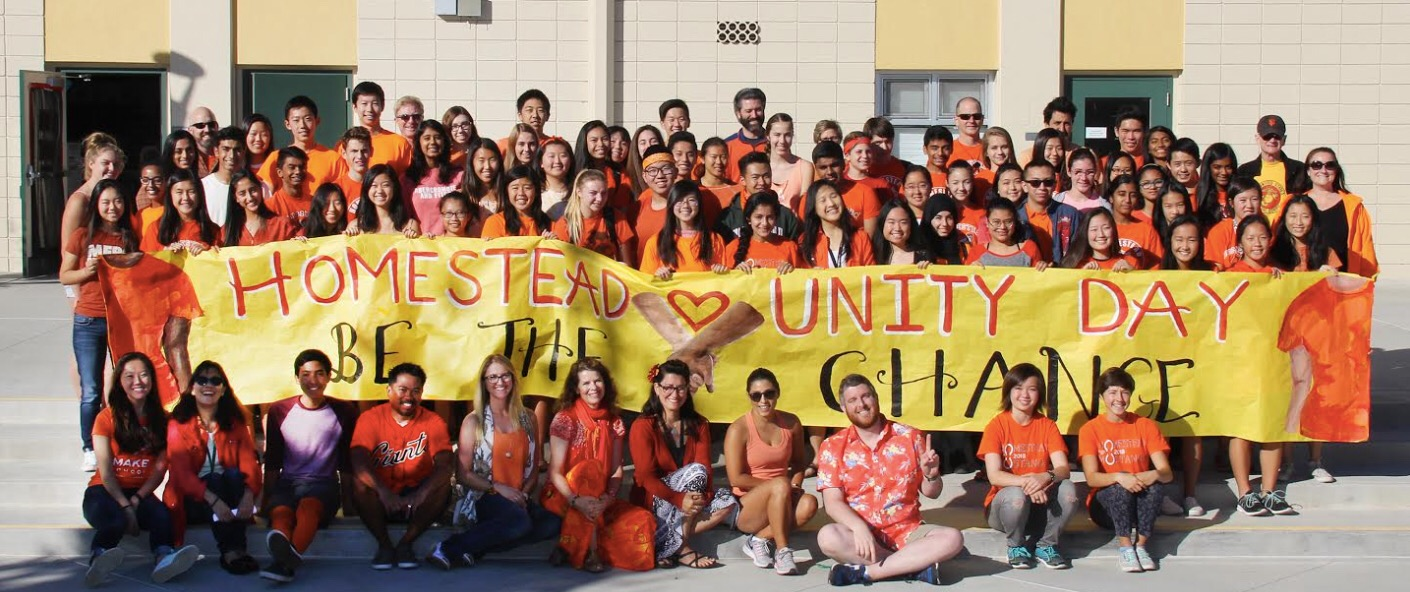 To celebrate National Bullying Prevention Month, students participated in the second annual Unity Day at HHS. Students and staff were encouraged to wear orange to school to spread the message of support, hope and unity.
The event started as a way to unite against bullying and for acceptance.
PACER's National Bullying Prevention Center sponsors Unity Day and founded National Bullying Prevention Month.
"More than one of every five school-aged children report being bullied. It's important that these students know they are not alone and that they have the right to feel safe," Julie Hertzog, Director of PACER's National Bullying Prevention Center, said on their website.
HHS ASB helped increase student involvement by having students write thoughtful notes to anyone who's been bullied and passing out orange ribbons.
ASB officer Anne He, who helped organize the event, also shared her thoughts on the importance of Unity Day and how it started at HHS.
"The reason why we are doing this is because we know that although Homestead is such a loving school, bullying still occurs and we really all need to try and come together as a school to help support people who do feel bullied," said Anne He.
HHS FBLA also collaborated in the event, keeping up with the theme of unity.
Junior Ellilee Abebe participated in Unity Day by joining the group picture, writing a thoughtful note and talking with others about bullying.
"It's good to promote anti-bullying since it's not something that's always talked about, especially in high school. A lot of people have asked me why I'm decked out in orange and I've explained to them all about Unity Day and what it means, so it's good that this has brought up these kinds of conversations," Abebe said.
Although a large number of students did participate in this event by wearing orange and joining in the small events, ASB officers said they see more potential for growth in student involvement and hope for a bigger turnout next year.