SJ Kincaid makes an appearance at HHS
Kincaid reveals more about herself and her books
On Oct. 30, author SJ Kincaid visited HHS. Students had the chance to meet her and get to know more about her background and her books and to get their own copies  autographed.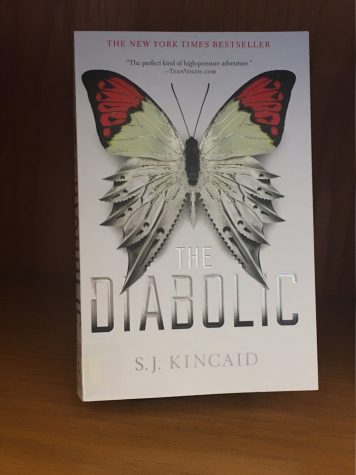 Kincaid started the meeting off with astory about how she became a writer. Kincaid started writing creatively when she was in elementary school as a hobby. She originally had been training to be a nurse, but when that, along with various other jobs, failed, Kincaid turned to writing for a profession.
Kincaid is the author of the "Insignia" trilogy and "The Diabolic" series. "The Empress," sequel to "The Diabolic," was just released Oct. 31. HHS students who attended the library event got a sneak peak at the book the day before it officially came out.
Sophomore Chris Arizmendi went to the author visit because it seemed interesting and he was eager to find new books to read.
"I found [her] story really inspiring and her books look really good. I'm probably going to read them now," Arizmendi said.
Kincaid's discussion was meant to inspire students with her life story, reiterating the message that a person will always fail a lot of times but in the end, success will find them.