'On My Block' sheds light on teens of color in LA
"On My Block" is refreshingly connected to not only teens of color, but communities of color.
The 10 episode Netflix Original is the latest coming-of-age comedy set in East L.A. that follows five young teens as they transition from the safety of middle school to the ever-changing dynamic of high school.
As a whole, the show attempts to bring light to several societal issues, from the prevalence and reality of gangs, family pressure, relationships, immigration laws, racism and discrimination. Through its genuine characters and hilarious one-liners, "On My Block" succeeds at opening its viewers' eyes.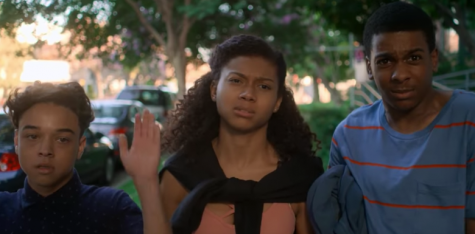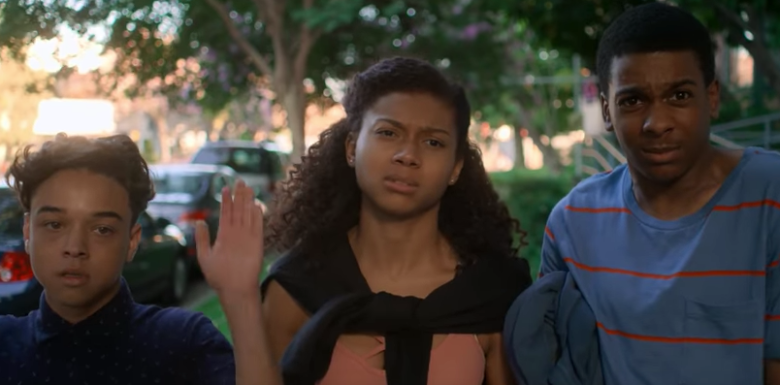 To tackle gang culture, Cesar, a protagonist (Diego Tinoco), is drawn into a gang, the Santos, by his brother and is expected to rise in power. Cesar struggles to adhere to familial pressure, connect with his brother and maintain his relationship with his friends.
The reality of gangs is further addressed with Cesar acing his classes and being on a path to success academically juxtaposed against the demands made by his brother, the gang leader, to be more involved. Despite his friends trying to get him out of the Santos, a feeling of lost potential permeates the show.
One of the first messages of the show is that to survive high school, one needs to stick with their friends. With Monse and Cesar beginning to see each other romantically, this becomes exceedingly difficult as they struggle to keep their relationship a secret from the Ruby, Jamal and Olivia in fear of it ruining the group dynamic.
While Monse's actress, Sierra Capri, is arguably the weakest of the five with her headstrong personality often coming across as annoying, she introduces several important themes. Monse and Olivia are strong female characters who constantly battle being surrounded by teenage boys and being objectified by gang members.
Olivia is the newest member of the group and learns to adjust to her new life without her parents. After their deportation, she is left alone in the states and ends up living with Ruby, the anxious, talkative and adorable friend who is enamored by her very existence.
That leaves Jamal, who is the running joke of the show for always being forgotten. No one ever seems to believe in Jamal, especially when it comes to the RollerWorld conspiracy. The premise is that thousands of dollars were buried somewhere in the neighborhood by the Santos' founders, and Jamal believes that finding the money will be the answer to getting Cesar out of the gang.
Ultimately, the show succeeds because everything is incredibly thought out. My favorite one-liners include "You can't declare yourself woke. Someone needs to tell you." and "You lose the tone when you use the phone." With the quirky characters, the sick soundtrack (peep "Devil's Whisper" by Raury) and each intro being specific to the episode's themes, "On My Block" is a blockbuster.