Junior Prateek Anand dances in KREW for second year
J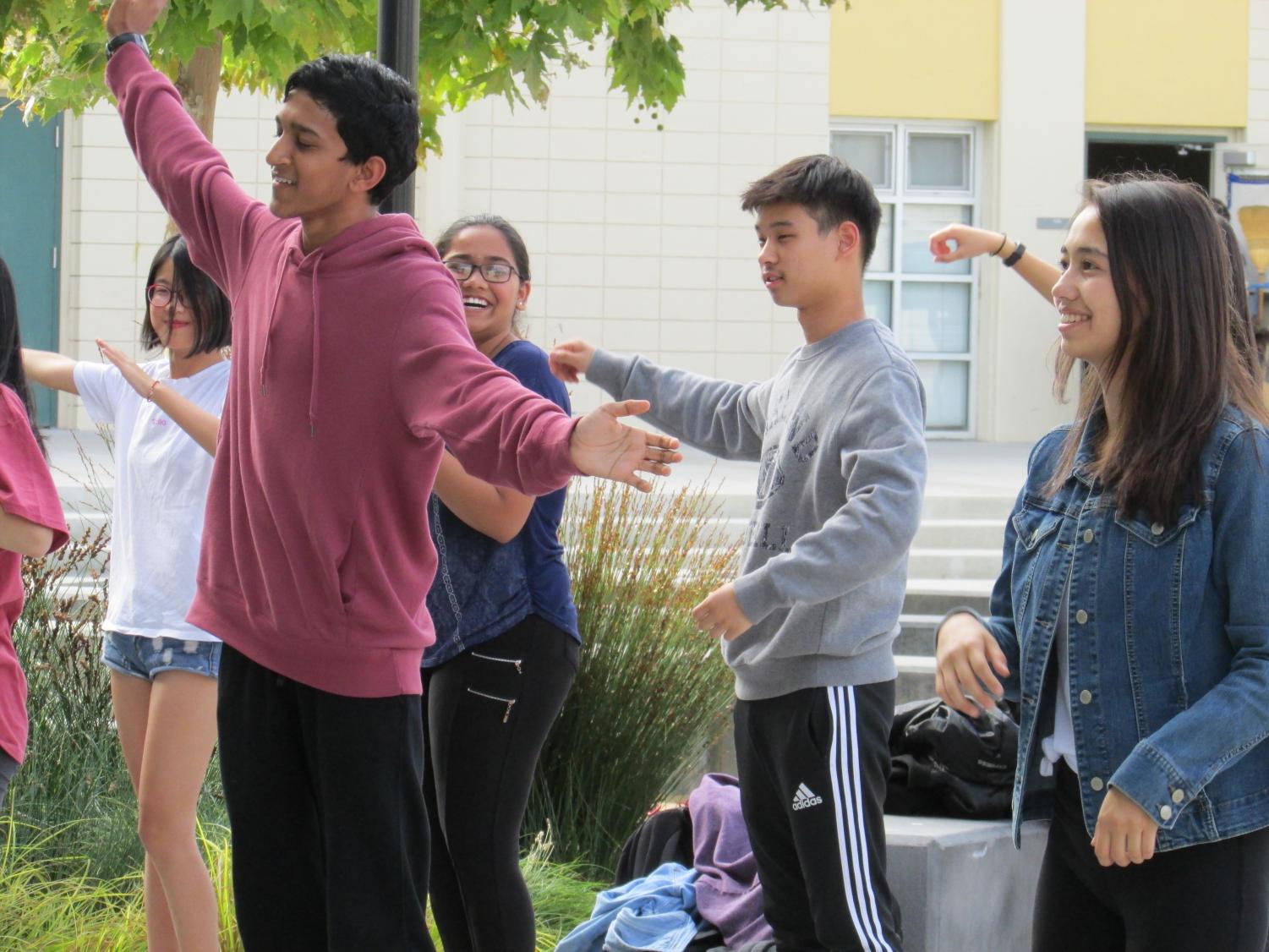 unior Prateek Anand carefully observes the instructor's movements before springing into action and replicating them himself. Anand is practicing for KREW, the Korean Student Association's K-pop dance group.
"[KREW] dance[s] to numerous different K-pop songs," said Anand, "So they normally do around four performances per year and they can be on the quad stage during brunch or at the rallies."
Anand has been attending these dance practices as a member of KREW for over a year.
"I didn't have any experience and one of my friends, last year, said they were just going to try it out because they knew they performed in the rallies last year," said Anand, "so they said I should do it with them, and I was like, 'okay, I'll try it out.'"
Anand said that, even though he was new to KREW, he quickly became up to speed on KREW's many dance routines.
"One of the things about KREW is that you really don't need much dance experience to join it," says Anand, "So I think that's why it was really easy to get into."
Anand said that one of the appeals of KREW is in making friends through the practices and performances.
"I know a lot of people that I wouldn't have met without joining [KREW]," said Anand.
For Anand, another part of KREW's appeal lies in seeing the audience's reaction to their dance performances.
"I like how rewarding it feels to practice something for a long time and be able to show it to a really big crowd so they can see all your efforts," said Anand.
KREW's upcoming performance, their performance at the Blacklight Rally, is considered to be their most famous, according to Anand.
"[Blacklight is] what were practicing right now." said Anand after a KREW practice.
Anand said that he distinctly remembers last year's Blacklight Rally performance and said that he believes that it was one of KREW's best.
"Blacklight is KREW's most iconic performance," Anand said.
Anand is insistent that people go ahead and join KREW if they are interested in K-pop music and dance but is unsure of whether or not they would enjoy KREW.
"Try it out for one performance," said Anand. "Stick with it all the way until the performance. If you don't like it, then you could quit, but if you never try it, you won't know."