Morales reflects on path to teaching
Spanish teacher Viki Morales developed language interest at young age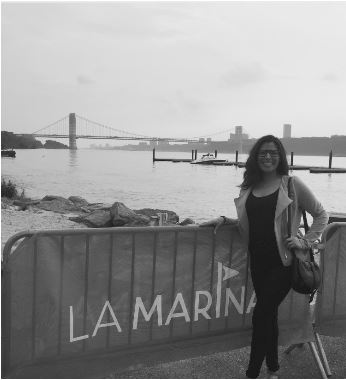 B
orn to immigrants from El Salvador, Spanish teacher Viky Morales' family settled in the Bay Area in the hopes of beginning a better life. Though she was originally set on becoming a lawyer and planned on attending law school, she eventually realized it wasn't the career she envisioned for herself.
"I was majoring in political science, and then I studied abroad for the first time … in Spain, and I realized I loved the language, and learning languages in general," Morales said. "When I came back, I decided to double-major, and that's when I really decided teaching was the way to go."
Despite being raised in a bilingual household and speaking Spanish to her parents, Morales said she gradually began speaking mostly English to her friends and siblings, which caused her to lose much of her fluency in her native language. In the end, it was majoring in Spanish literature that helped her become fully fluent in both languages.
"Eventually it's kind of a struggle to become fluent or literate in both languages, so that's where the studying came in handy," Morales said. "I did have to take many different classes in Spanish."
Morales attended high school in Daly City, and said her experience was notably different from that of students at HHS today.
"It was the opposite of this school, where students are very motivated and have a lot of parent support," Morales said. "Students [at my school] struggled; they were from working-class families, and there were a lot of low-income students … I couldn't really do many extracurriculars, because I had a lot of obligations to my family at home."
Though Morales said she had difficulty maintaining good grades in the beginning of her high school career, her sophomore English class altered her perspective, taking a field trip to UC Berkeley that inspired her to apply and eventually attend the school.
"It was really a combination of luck and hard work, but I would not have gotten this far in life had I not had a little bit of luck," Morales said. "Had I not gone on that field trip, I would not have known about UC Berkeley … and everything would've been different."
Despite the constant responsibilities and obligations that come with teaching, Morales said that. without question, the students make everything worth it.
"I have a lot of [students], so I see a diverse group," Morales said. "Even after 10 years of teaching … they come up with ideas and questions that really make you think about the language, about the culture, about teaching, and they continue to make me grow as a teacher and a person."