New teachers express their passions (Part 2)
S ome of the new teachers even specialize in more than one subject. Mythology and Folklore is a class taught by both Megan Bridge and Mallory Lantz, who also double as English teachers.
Teaching Mythology and Folklore and being English teachers are not the only thing that Bridge and Lantz have in common; they also share a love for travel.
Bridge, who said she travels every summer or every other summer, has a tradition whenever she goes somewhere
"I have a bunch of different copies of different Harry Pott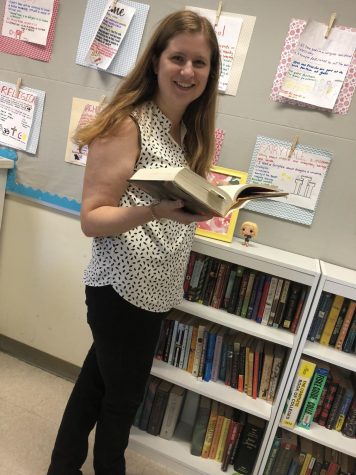 er books for whenever I travel. Sometimes, I like to pick up one of those books and bring them back, so I have a lot of those," Bridge said.
Similarly, instead of collecting Harry Potter books from around the world, Lantz collects rocks.
"I got to backpack Europe … I went all over Europe for a month with just my backpack," she said.
Although these two teachers do share many similarities, there are also a few things that set them apart.
Unlike Bridge, Lantz did not always want to be a teacher. Before high school, she wanted to be a marine biologist or an archaeologist. Although she has since become a teacher, Lantz said she has still managed to incorporate those passions into her teaching.
"As a teacher, I like to bring those things into the classroom. We can do environmental justice units or even with mythology we get to learn about ancient cultures," she said.
Meanwhile, Bridge has always known that she wanted to be a teacher, ever since she was young.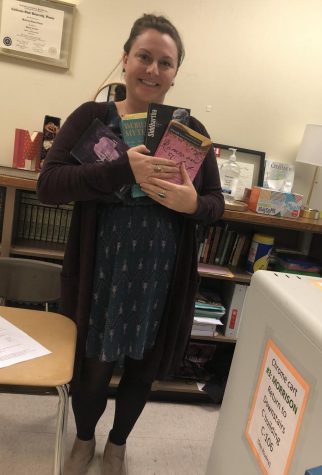 "I think I initially wanted to become a teacher probably even before I seriously really considered what a job could be. I was the kind of small child who would give lessons to my teddy bears and give them stories to read and things like that," Bridge said.
When she is not teaching, Bridge is an avid Netflix binge-watcher, jumping on new releases as soon as they come out. Currently, her favorite TV show is the Great British Baking Show, but she also has a love for The Office, which can be seen through several posters in her room.