New to the neighborhood: Librarian Shannon Vakili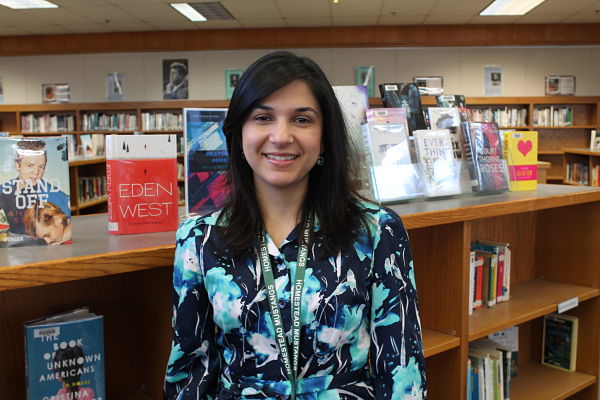 Shannon Vakili has joined the staff as our new librarian. A Homestead graduate, Vakili previously worked at the San Jose Public Library in an office-like environment.
"I really enjoy helping people and I really want to support literacy," Vakili said.
As a librarian, Vakili said she values most her ability to work with students and encourage reading amongst high schoolers.
"One of the things I really enjoy is when a student who really doesn't like to read or can't find anything they like, and we can find something they can get excited about," she said.
Vakili said she enjoys her time in the library, because it provides a unique view of the student body.
"We get to see a lot of students in different grade levels with diverse interests," she said. "We get to see the school as sort of a whole."
Outside of her profession, Vakili said she is a big San Jose Sharks fan, and loves to watch hockey. She is also fond of singing, and was in choir as a high school student.
"I think it's really good to try to find things that you like to do that's a part of the school community," Vakili said. "Whatever you like to do, it's nice to be involved."