New teachers express their passions (Part 5)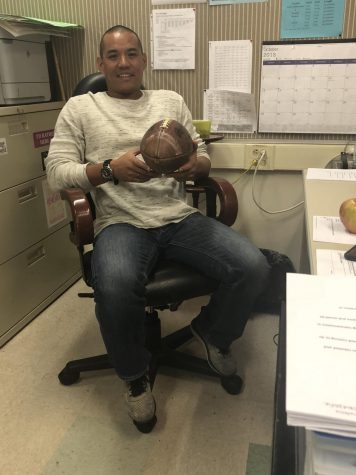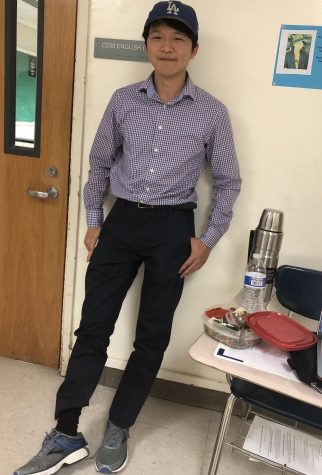 Another new history teacher, Neil Chai, had a different experience in becoming a teacher. With a love for history, teaching was something Chai had always been interested in. His favorite part of teaching is seeing students be able to make connections both inside and outside their lives.
"You're gonna get something different everyday. I like to see when students are able to make connections with history and present-day stuff, or history and how history has affected their own lives," Chai said.
But, if he wasn't teaching, he would be a professional baseball teacher, since sports is another thing he loves.
Another thing that is really important to Chai is his family, especially his kids.
"I have a very small immediate family, so they're very important to me. I just want to be the best dad I can be," Chai said.
HHS alumni Ben Chang also joined the staff as a literature teacher this year, instructing freshmen and sophomores freshmen and sophomores. However, he didn't originally want to be a teacher.
"I thought about becoming a novelist or some other type of writer," Chang said. "I tried teaching through different classes and opportunities at Davis, and I found that it was something I really enjoyed and could see myself doing for the rest of my life."
Chang said he also wants his students to learn a few things about themselves that they wouldn't have known otherwise.
"I want them to know that even though it seems like I'm a very apathetic person who doesn't really betray a lot of emotion, I do sincerely care about them, their learning and their development as students and as people," Chang said.
Another thing students may not know about Chang is how he spends his free time.
"I really like reenacting or doing the voices for my favorite TV shows and movies," Chang said. "It's just fun for me to get really animated because it's a complete contrast to how I usually am."
Relatively new to campus, these teachers hope to one day make this school become a place where they and their students will want to come to everyday.