Golf team experiences growth on, off course
The girls varsity golf team ended their season with four wins, two ties and nine losses in the El Camino Division of SCVAL. 
"Our overall record didn't show the growth that we had on the course," coach Kyle Bonvechio said. "This is our first year we had a couple ties that could have gone a stroke either way — we could have won those two matches [or] lost those two matches."
Junior Emily Chung said she agrees — ties are rare, and are especially disappointing as a single stroke could have led to a largely different outcome.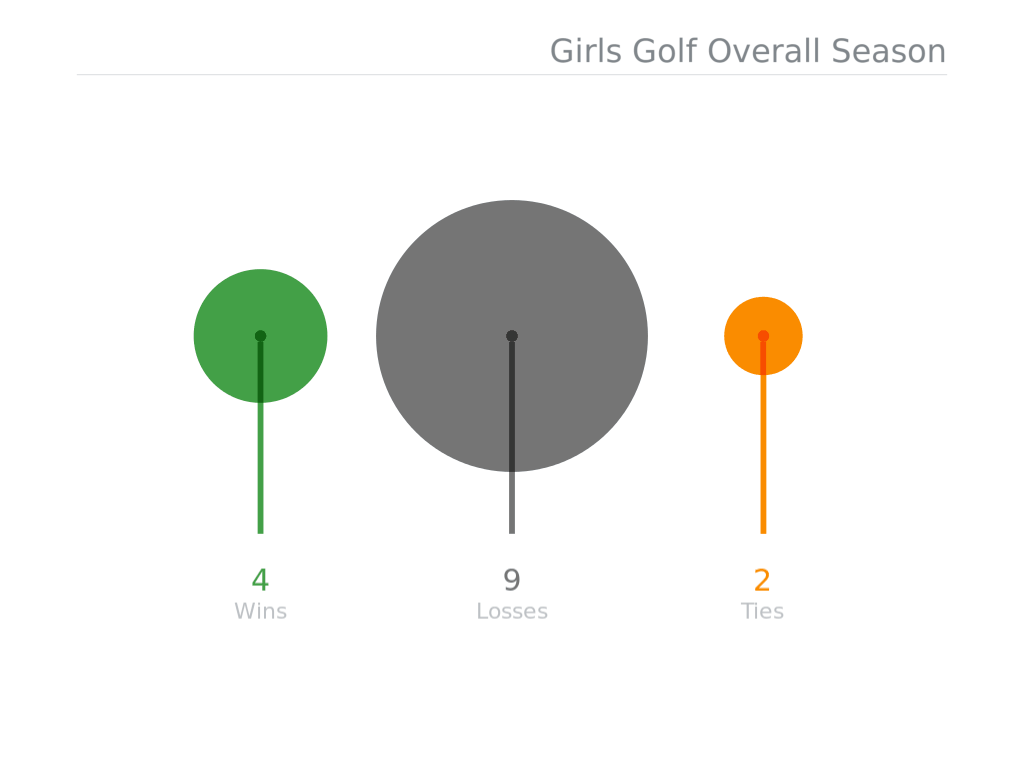 However, the team enjoyed more success for individual players, with two members advancing to leagues and one advancing to CCS.
Junior Naomi Danner and sophomore Shalini Shastish shot a 73 and 86 respectively at the SCVAL playoff tournament. Danner secured 9th place at the CCS golf championships, shooting 3 over par 74.
In addition to their success, the team welcomed three new players: freshmen Ashley Freitas and Linette Chang, and junior Aliyah Marsden. 
"We have two freshman [this year] and they are really nice," Shastish said. "They are kind of the reason why all of us are closer — they are really friendly and approached us first."
Although golf is an individual sport, the team managed to retain a sense of unity through their group chats and new team gear.
"We have a very active group chat, and we talk about everything," Chung said. "We also created our own sweatshirts for the first time, and that was exciting."
Another way Bonvechio worked to improve team unity was allowing members to choose their own playing teams during practice, he said. That way, members are familiarized with their team and are able to offer help and guidance when Bonvechio is not around.
"[The team] helped me improve my playing," sophomore Indhu Chandra said. "Whenever I hit a bad ball they give tips on how to improve and what to do next time."
Bonvechio said he stresses that even though golf is an individual sport, it is important to maintain a certain team dynamic and not lose sight of that.
The growth of the players in terms of camaraderie is a testament to some of the leadership the girls took upon themselves, Bonvechio said.
"A lot of us bond over not 'liking' golf, but we all like it deep inside," Chandra said. "We celebrate when we win, but we also laugh it off when we lose, too."
With 10 total players, for a game that requires 6 players on the golf course, Bonvechio said he had the challenge of ensuring equal playing time for all members.
Danner and Shastish were the permanent top two spots, while spots number 3 to 6 were interchangeable throughout the week. Most members were able to play at least 6 matches, Bonvechio said.
Chandra, one of the players in an interchangeable spot, said that although nerves dominated her season last year, she made significant improvements this year.
"My scores went way lower compared to last year," Chandra said. "My nerves got the best of me last year … [this year I am] hitting the balls a lot farther, and my chipping and putting improved as well."
As the golf season comes to a close, Bonvechio said his two points of improvement for the team are consistency and ensuring players continue to play off-season.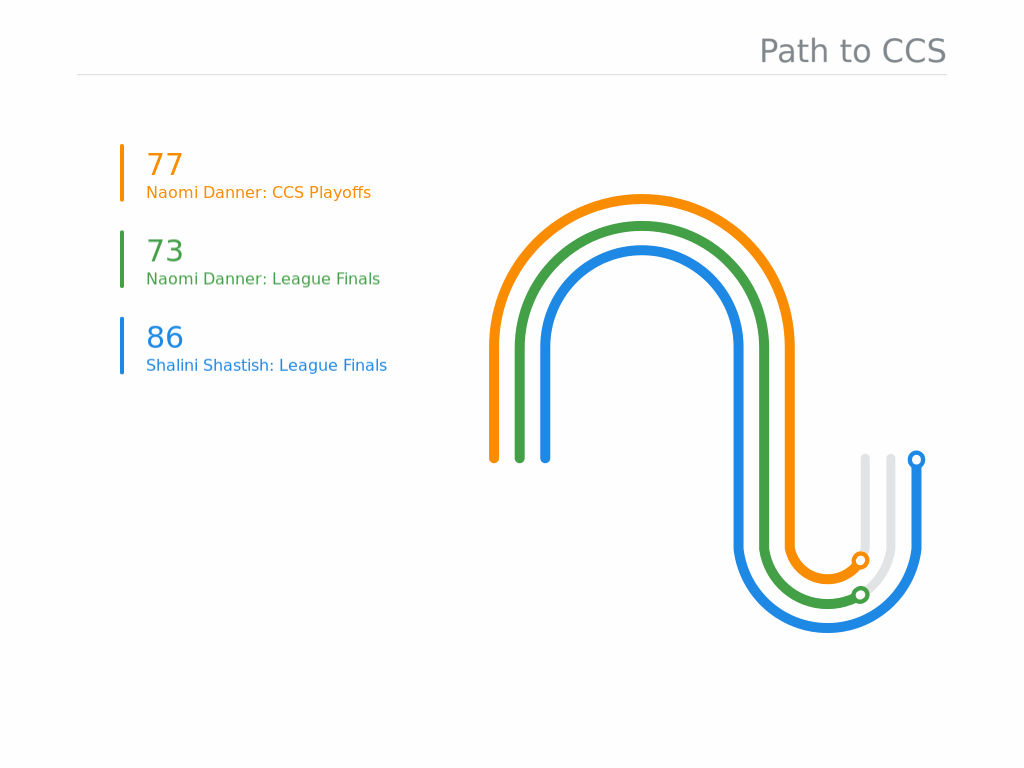 "I think the most important thing is putting … a lot of the drills we did were short putts from six feet and in," Bonvechio said. "That is where we are able to save some strokes and our scores. [Another thing is] making sure players are playing off-season."
Shastish, who is in one of the team's top two spots, said she practices harder during the off-season and gets on the golf course at least three or four times a week.
"I like practicing on the course as it gives you a better feel about how to hit the shots," Shastish said. "It gives you a better feel hitting it on the green, versus just hitting a golf ball [on the range]."
Bonvechio has coached the golf team for three years, and said he has seen great development in his players.
"The growth I've seen from when they were freshman to [now] is monumental," he said. "It is wonderful to watch them grow as individual teammates, golfers and as people. I am very proud of them and look forward to seeing them next year."