Controversial homecoming court
With the annual homecoming season coming to an end, questions about the homecoming court selection process arise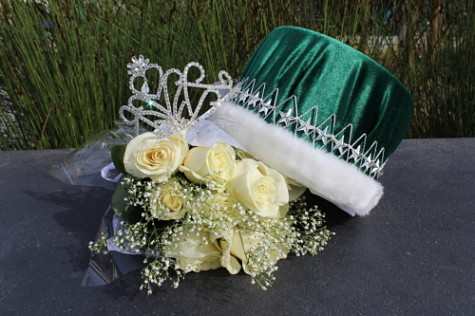 Homecoming week is a flurry of activities: dress up days, quad decorations, floats, a parade and perhaps the most exciting for seniors-court.
Every year, teachers and staff nominate a select number of students who they think best represent the student body. Each teacher has the option to select a group of up to five girls and boys to nominate for homecoming court. The top five for each gender who are nominated receive a spot on court.
The process seems simple. However, it is not very transparent and administration does not explicitly disclose each factor considered in the process. As a result, the selection process is flawed because bias exists in nominations for homecoming court.
Although teachers nominate students for court, there appears to be a pattern in the students who are selected to be on court every year.
Out of the five girls, there are usually two to three students from leadership, an AVID student and a cheerleader. A similar pattern exists for boys. A couple students from leadership, an AVID student and a football player.
The recurring pattern in students on homecoming court results in a lack of diversity and recognition for students who are not in leadership, AVID, cheerleading or football. This pattern reveals a bias against nominating students who may deserve a spot on homecoming court but are not part of said organizations.
Although students in these organizations are typically well involved with the school, it does not necessarily mean these students possess all the qualities nominees on court should have just because they are in leadership, AVID, cheerleading or football.
Homecoming court is supposed to represent the entire student body by demonstrating a commitment to academics, campus involvement, service to the campus community and a desire to leave a better campus upon graduation than when they first arrived.
Essentially, homecoming court nominees are talented individuals who are accomplished and successful. Regardless of their achievements and accomplishments, homecoming court represents students who are motivated, caring and good people at heart.
However, since teachers nominate students, they do not see a student's behavior and true character outside of the classroom. This leads teachers to nominate students who are inaccurate representations of the school.
Teachers are aware of students' commitment to academics, but other qualities such as campus involvement, service to the community and genuine character can not be accurately evaluated by teachers.
With questionable flaws existing in the selection process, other possible methods could be explored. One such method utilized by other schools in the district involves student nominations.
At Monta Vista High School, there are two rounds in the selection process. In the first round, students from the senior class have the option to nominate up to 24 students regardless of gender. The top 18 progress to the next round. Then, in the second round, everyone regardless of grade votes for the top 12 nominees. The top two votes from round two are crowned king and queen.
A similar student nomination process takes place at Fremont High School. Students from all classes nominate two girls and two boys from the senior class for court. The entire school votes again for a king and queen from the top six boys and girls on court.
Likewise, Lynbrook High School employs a student nomination method. Each class has one princess and one prince nominated by their respective classes, except the senior class, who nominates four boys and four girls for court. The top four boys and girls receive a spot on court. A king and queen are then chosen by students of the senior class.
Other schools in the district utilize a more honorable student nomination process. If implemented, this option will produce a homecoming court that closely represents the student body since students are aware of other students' behavior in and out of the classroom.
The homecoming selection process can be improved by opening nominations up to give students a voice, which would more accurately recognize the best students Homestead has to offer.