New teachers, administrators join HHS staff
Members highlight past accomplishments, hopes for the school year
Liz Angel
From activities to athletics, to communication and technology and finally to AP exams and leadership, AP Secretary Lizbeth Angel is always juggling a wide variety of tasks. 
Angel, a new member on the Homestead staff, used to work as a data technician for a middle school in Palo Alto. She then left the job and took a few years off to spend more time with her children. Now, she is back and excited to be working closely with students and staff.
"I was definitely looking for a position where I would be a little bit more involved with staff members and students," Angel said over a Zoom interview. "As a data [technician], I didn't get to do that as much."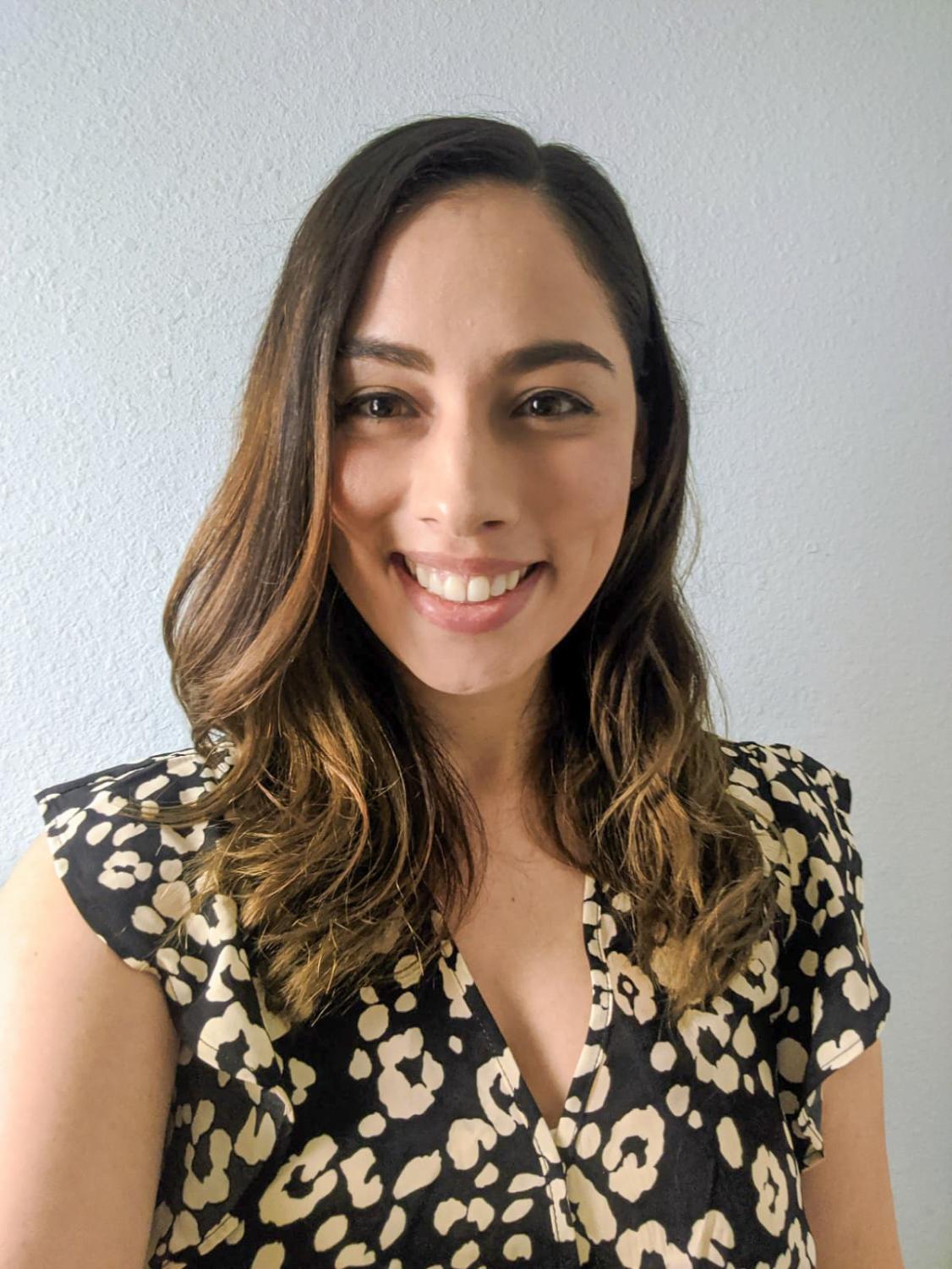 Growing up, Angel said she was able to have the unique experience of living in both Mexico and the United States.  
"I was born in Mexico. I grew up, partly there and here," Angel said. "My dad had different jobs in both countries so we would go back and forth."
Angel said she finally settled in San Jose in the third grade, where she lived for the rest of her childhood. Being a very versatile and hard worker, Angel said she demonstrated great dedication to her education. She has attended a total of four different colleges and universities. 
"Sometimes the classes I needed weren't all at one school, so sometimes I would jump from school to school on the same days," Angel said. 
Additionally, Angel said she switched majors multiple times to find the career path that suited her best. Before majoring in social work, Angel said she was looking to become a nurse. 
"I [thought I would] like more of the physical aspect of helping patients with physical ailments, and I didn't think that mental health would be something I would enjoy doing," Angel said. 
However, through working to become a nurse, Angel was surprised to find how much she wanted to help with patients' mental well-being instead, she said. 
"[That experience taught me the importance of] being open to trying things you think you might not like," Angel said, "[because] you might end up loving it and going into that career later on."
Eventually, Angel said, she graduated from San Jose State University with a degree in social work, and then went on to get a masters in management and leadership from Western Governors University.
Going into the fourth month of the school year, Angel said her job is getting extremely busy. However, despite the craziness, she looks forward to working with students. She particularly likes being able to drop into Zoom classes here and there, she said. 
"I've been able to go into some of the Zoom classes for leadership, and just seeing how involved the students are is something I've really enjoyed doing," Angel said. 
Overall, Angel said, her passion for helping people and working with others is what she loves most about her job. 
"[Coming together] with people who all come from different career backgrounds," Angel said, "and working together to help others [is something] I really love."
Cody Owens
Playing a high school sport is a ritual many students partake in. For HHS, it's one of the factors that makes the school so well-known. 
Cody Owens has taken up the position as the new athletic director and U.S. history teacher. Previously working at Monta Vistal, Owens said in a Zoom interview he is excited about his new positions. 
In his sixth year of teaching and seventh in coaching, one of Owens' friends recommended he apply for the job. He was attracted specifically to HHS partly due to the range of student abilities.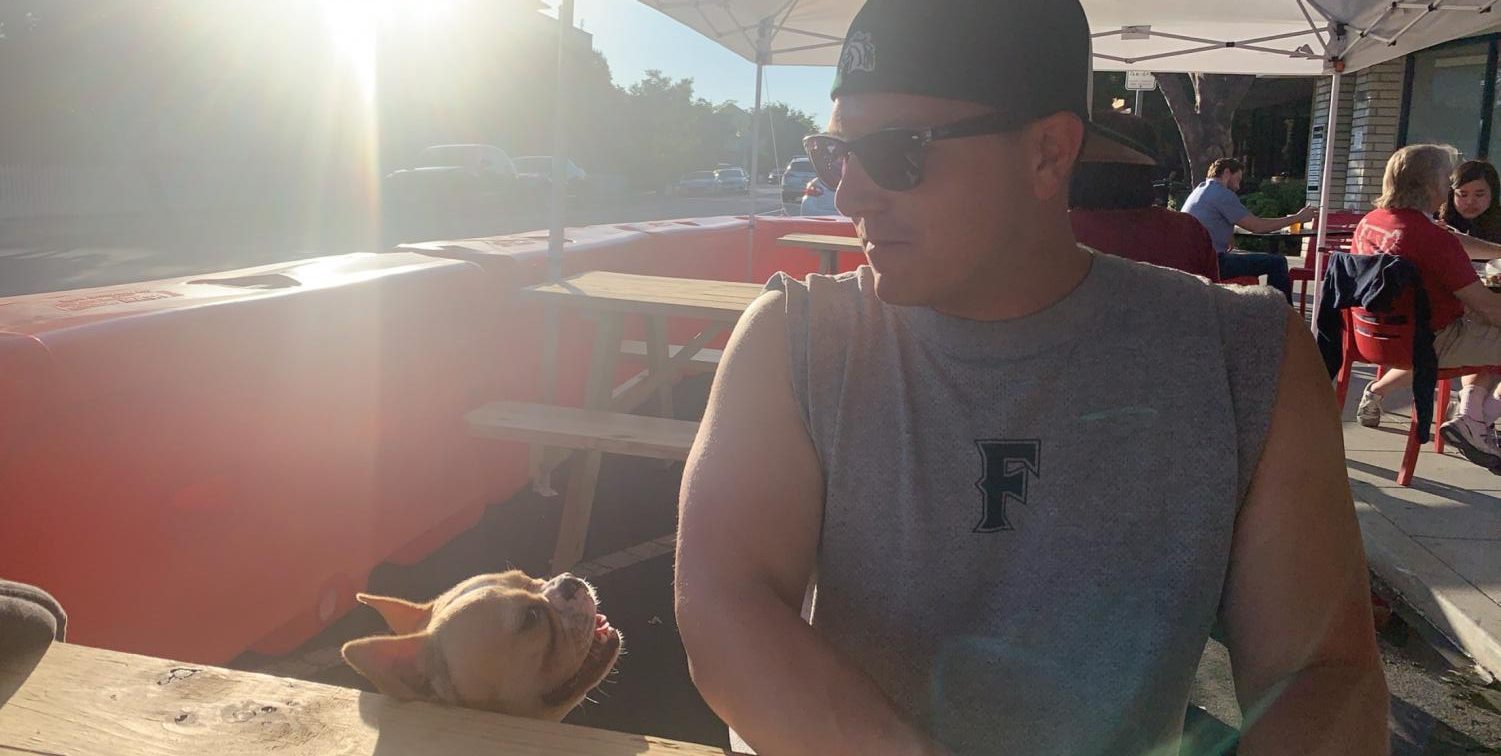 "[HHS students are] good at sports and academics," Owens said. "And then [HHS] represents more of what a high school outside of the Bay Area would look like, as well." 
Additionally, Owens said, numerous personal anecdotes from HHS graduates intrigued him even more about what the school had to offer. 
"Everyone I know that went to Homestead always speaks positively about [it] and they love their experience," Owens said. 
Communication and building a classroom environment over Zoom has proven to be difficult for a lot of people. In spite of these challenges, working with some staff members has been a good experience so far, Owens said. 
"I'm glad I came over [to HHS] too," Owens said. "I don't know a lot of teachers, but I can already say the administrators and the staff I work with I like a lot." 
Growing up in a single-parent household without much organization affected Owens' performance in school, he said. However, sports had a big impact on his life and allowed him to alter his bad habits.
"Playing sports in middle school and then in high school kind of set me on the right track, and I think my life would look totally different now if it weren't for team sports," Owens said. 
The main athletic activity in his life was football, but, he said, he also experimented with baseball for a year.
There are many responsibilities that come with the title of athletic director. Owens said there is a wide variety of tasks he does, including overseeing fall fitness, scheduling practices and hiring new coaches. 
The delay of sports was announced in late July affecting many students heavily involved and dependent on sports, Owens said. Knowing the impact athletic activities have had on him, Owens said he was very disappointed in the news. 
"I think that … sports, in general, are very valuable to people. They're especially valuable to kids when they're growing up because it teaches them the fundamentals of hard work and being a member of a team," Owens said,  "[As well as being] a member of a community and being held accountable for your actions outside of just yourself."
This time around, the management of athletic activities is different, which makes transitioning into a new job a unique experience for Owens, he said. 
"[Previously] a lot of times I can go to another [athletic director] for a question about how to handle a situation but these are all new situations for everyone," Owens said.  "So it's put a lot up in the air and it's just made things look different than how they normally would."
Even though this school year may look different, Owens said he is hoping to come onto campus in the near future and see the diverse school in action. 
"I look forward to doing the job, and I look forward to going back to school," Owens said, "We'll see how this year goes."
Vicky Salazar
What college to attend after high school is something many students ponder. Is applying to a selective school worth it? Is community college an option? These questions are what your college and career advisor is there to help answer. 
Vicky Salazar became HHS's new college and career center advisor after working at the City of Sunnyvale as a community outreach coordinator. In an email interview, Salazar said she has been part of FUHSD before and is excited to be back.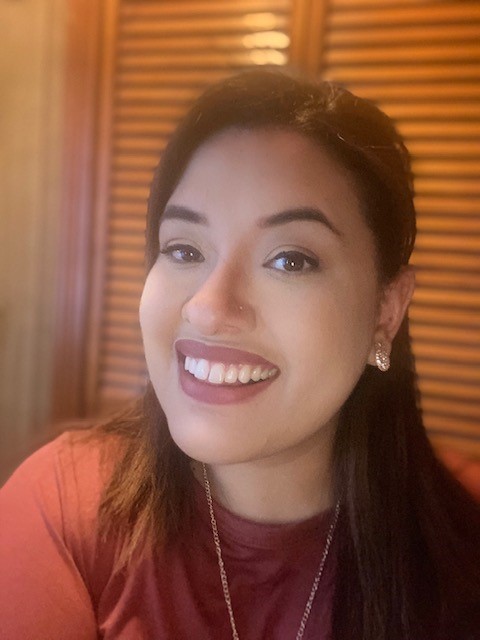 Salazar is a Bay Area native and has received all of her education here, starting with a diploma from Fremont High School and ending with a degree from San Jose State University, she said.
"I went to Fremont and I loved the idea of being at the district that I had been a part of myself," Salazar said.  "I loved my time as a student and I'm loving my time as staff."
Helping kids navigate the college application process is Salazar's main task, she said. She provides information about college and career exploration, information on scholarships, keeps everyone updated and so much more. 
Demanding college deadlines require hard work to keep up with everything. 
"There are a lot of deadlines and a lot of documents to keep track of with the multiple college applications," Salazar said. 
College application season typically spans from the summer to January. According to Pew Research Center, 61% of teenagers report feeling pressure about their grades throughout all of high school. Additionally, 37% of female students and 26% of male students, are worried about getting into their top choice colleges. 
This time is very demanding for many students, but Salazar said staying on top of things is key. 
"It's important to get organized so that you know when things are due and you don't accidentally miss any deadlines," Salazar said. 
Nonetheless, taking breaks and doing activities that help ease the pressure are very important, Salazar said.  
"It is a super stressful time but try to not get too overwhelmed.  There are a lot of great resources and help available," Salazar said.
Due to distance learning, interacting and meeting with students is different from previous years, Salazar said. Zoom is one of HHS's main communication platforms and the College and Career Center uses it, as well. 
"I have met some students via Zoom but not as many as I would have if we were in person," Salazar said.
Even though there are many challenges in the college application process, working as a team in order to help the students is Salazar's favorite part of the job, she said.
"I love being able to work in collaboration with administrators, guidance counselors, teacher[s] and students," Salazar said. 
Working with teenagers is one passion Salazar has always had. As the College and Career Advisor, there are a lot of opportunities presented to do so, she said.
"I love being able to support students," Salazar said, "And assist in whatever way I can."
HHS learners, in particular, are known to be hardworking and enthusiastic, Salazar said, which is a consistent pattern she has noticed. 
"Students are extremely passionate about their work in school and out of school," Salazar said. "It's amazing to see how dedicated students are."
Geoff Wright
"So, what are you interested in?" assistant principal Geoffery Wright said to one junior student at the end of a meeting. "What do you want to do when you graduate?" 
Getting to know students on a personal level through discovering their interests and aspirations is the best part of his job, Wright said. 
Wright is the new assistant principal at Homestead responsible for guidance and scheduling. One of his main responsibilities, he said, is to combine each individual teacher and student schedule into one, overarching master schedule at the beginning of each school year.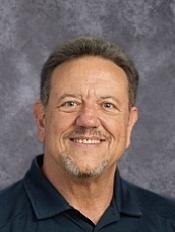 Wright said he started off his work in education as an English teacher.   
"I was an English teacher, my parents taught English [and] my grandparents taught English,"  Wright said over a Zoom interview. "So that's pretty much in my blood."
He said he still misses the relationships he was able to build in each of his English classes, and the unique personalities that came with each class he taught; however, being an assistant principal has its own benefits. 
As assistant principal, Wright said he is delighted to have the opportunity to help students both in depth and in a variety of ways.
"I can help them with letters of recommendation, I can help find financial aid resources, I can help in discipline situations," Wright said. "[Overall,] I can help students in so many different ways as an administrator that I couldn't do as a classroom teacher."
For those reasons, Wright said he made the switch from English teacher to assistant principal at Cupertino High School. He stayed in the position there for 13 years, until last year, when superintendent Polly Bove moved around eight of the 16 assistant principals in the Fremont Union High School District, with Wright being one of the eight. 
Wright said Bove's actions were motivated by her belief in sharing experience across the district so people can learn from one another.
"It's just been a really wonderful transition and I really, really like the team here," Wright said. "I'm really excited [the staff] all share the values that I have, which is supporting kids, doing our best for students and helping those that need additional support."
In starting at Homestead in the middle of distance learning, Wright said the hardest part has been missing out on opportunities for building relationships. 
"Letting people know that we're trustworthy, and that you can lean and depend on us is a hard thing to do when you aren't in person with them," Wright said. 
Wright said his advice for high school students is to take risks, something he wished he had done more of during his time in high school.
"Don't be afraid of looking goofy by trying something new," Wright said. "Join a club. Do an activity. Perform in a play. Do something that you think you'd like to do but [are] a little shy to. Doing it really is going to enrich your experience here."
At the end of the day, Wright said his goal and focus is helping students grow into capable young men and women. 
"[I love] watching students take on responsibility and maturity and [seeing them start to make their] own decisions," Wright said. "That's really powerful, and it feeds my heart."