Getting candid about connections with Cao
Andria Cao reflects on lost connections due to remote learning
Sophomore Andria Cao said in a Zoom interview that over the year of online classes, she lost touch with her friends, interests and "disconnected." 
"Distance learning has really made me feel farther away from people and myself, even though they're right in front of me on the screen," Cao said.
Over the past year, she lost touch with her friends, interests and plans and struggled to regain a sense of normalcy, she said.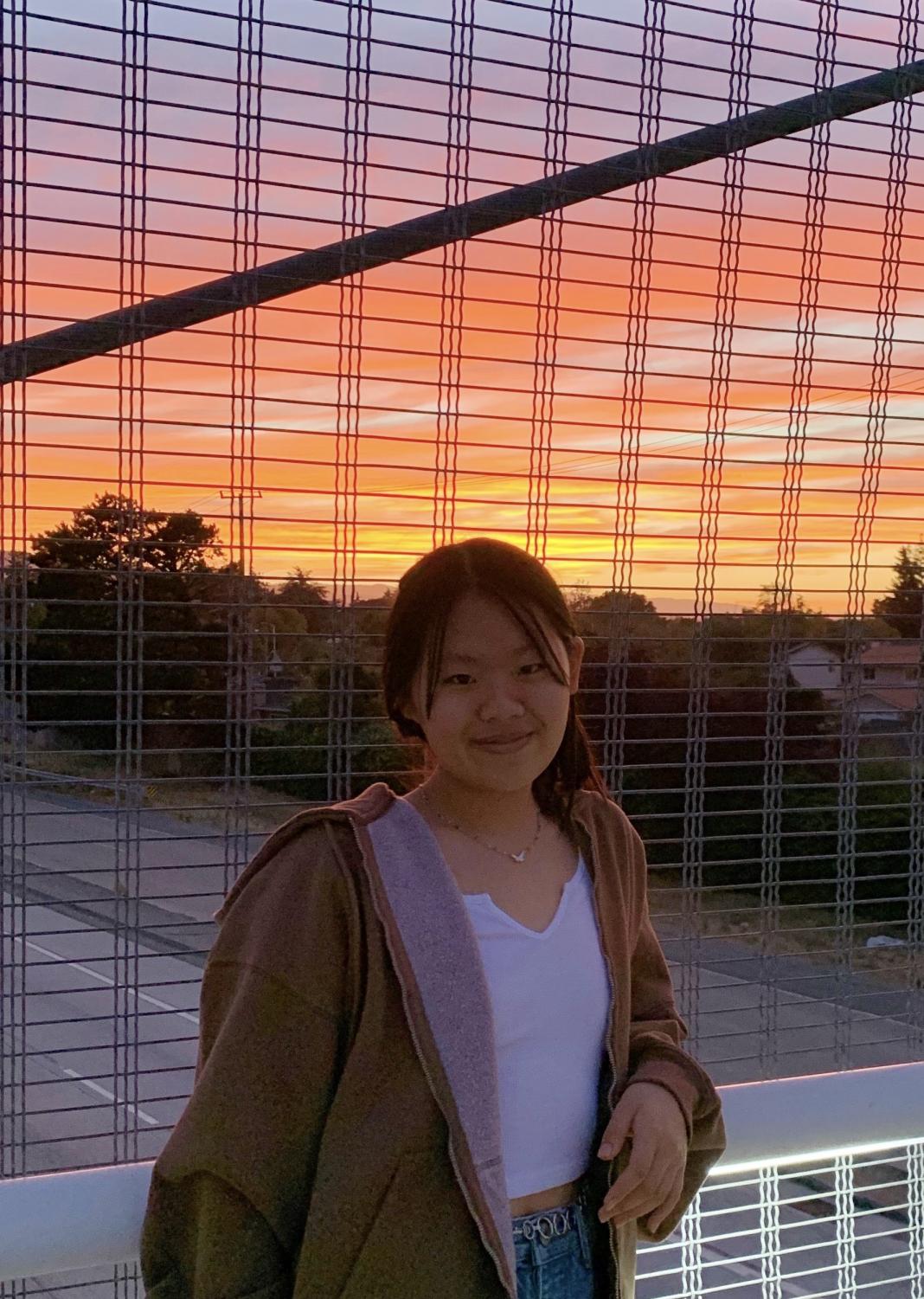 "I think a lot of people can relate with this," Cao said. "I definitely had a hard time connecting with friends. I had kind of relied on school as my social time, where I met with others and didn't have to put any extra effort into reaching out. But now with everything remote, it has been difficult to have to plan hanging out with friends. I felt a little lonely."
Cao said she had to reflect heavily on her future goals to deal with the loss of motivation she's experienced as remote learning continued. 
"I remember how last year, during course selection everyone was asking others about what they chose and [that] helped me decide," Cao said. "This year others weren't as involved and I don't even know what some of my friends chose, so I feel like I drifted from some people."
In the gloomy winter, Cao said she lost herself in the repetition of the daily routine of waking up just to listen to her teachers lecture.
"I was just going [through] the days and doing homework," Cao said. "When I realized that I wasn't happy with feeling lonely, I decided to do something about it and try to bridge the lost connections."
Being self-sufficient is as important as being able to rely on people in times of need, Cao said, instead of feeling lonely.
"For anyone else that's struggling with feeling disconnected, I would say that while you may feel alone, you're definitely not," Cao said. "It's hard to be the first to do it, but reach out to friends, family, teachers or maybe even new people that you want to be friends with."
Cao said she's still in the process of rebuilding connections but is looking forward to the future now, a big improvement from before. Cao stressed that while losing connections is difficult, some friendships are not impossible to repair. 
"To me remote learning has been like a chance to revamp myself and become better," Cao said. "My motivation has improved from the start, my style has changed and most of all I've changed. I'm still figuring things out but losing connections helped make me see what was important."