The battle of the bell: a years-old rivalry between HHS and FHS
The battle of the bell is a well-known game between the Homestead and rival school Fremont. This match is one of the most important games of the season because the winning team gets to keep a bell, which has been passed back and forth between the schools for years, alumni Harold Rucker III ('20) said.
This rivalry can be interpreted in many ways. Some see it as aggressive, while others see it just as a friendly game.
"I would say [the rivalry is] more aggressive, but that's me personally. I really don't like Fremont or anything about them," Rucker said. "I have a lot of friends on the team and we're cool but [on the field], it's a different story."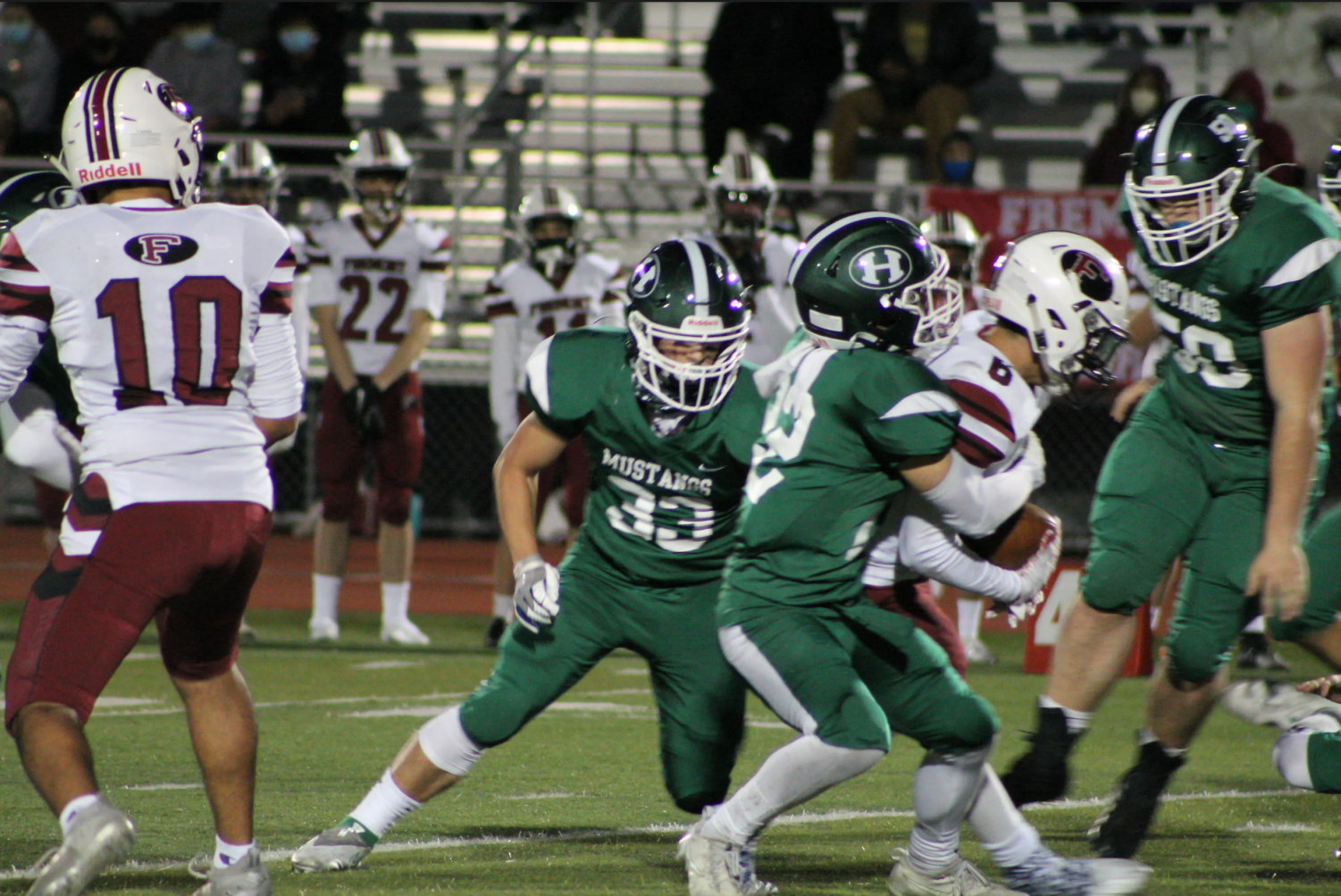 FHS quarterback, junior Bronson Stein, said he agrees and that the rivalry can come out during the game, but they are all friends in the end. 
"It's cool that we all get to play against each other, because a lot of [us] went to middle school together," Stein said.
The battle of the bell is significant to those on the football team because they have similar goals — to win — and because a lot of their friends have played, FHS sophomore Michael Llamas said.
"This game means a lot to me because it's against our rival school so it's a very big game and we want to get the bell back,"  Llamas, who plays both offensive line and defensive line for FHS, said. 
The rivalry connects both schools and gives them something to look forward to, Rucker said.
"It's very, very difficult for me to talk about how I feel about the rivalry because we only beat Fremont once and that was in my senior year; but, that definitely was the most important one for me," Rucker said. "But you have got to make sure you don't underestimate Fremont because that was our biggest problem, so as long as you take them seriously and don't let them get in your head, you'll be fine."
While during the game the rivalry may be competitive, the players always find a way to make it a memorable and fun experience, sophomore Charlie Castaneda said.
"[I] really like the rivalry between Homestead and Fremont," Castaneda, quarterback from HHS, said. "It was fun to be a part of, and I'm excited and looking forward to next year's game."