Hosting advisory during tutorial prevents students from seeking academic help
HHS should make advisory optional, or move it to a different time
Although advisory is important and helps educate students about modern day issues that affect our society as a whole, academics should take priority and hosting advisories during tutorial is detrimental to students academically. Advisory is an opportunity for students to learn more about a series of modern-day issues, such as racism and climate change. With the start of the new school year, HHS has decided to continue hosting advisories during tutorial instead, once per month. However, this is detrimental, because tutorial is used by students to complete homework, study for tests and receive help from teachers on topics they are struggling to understand. 
Forcing students to attend advisory during this time will ultimately take away their chance to seek needed help or work on various school-related commitments. While advisories are important for students to learn about critical issues, they should not be hosted during tutorial.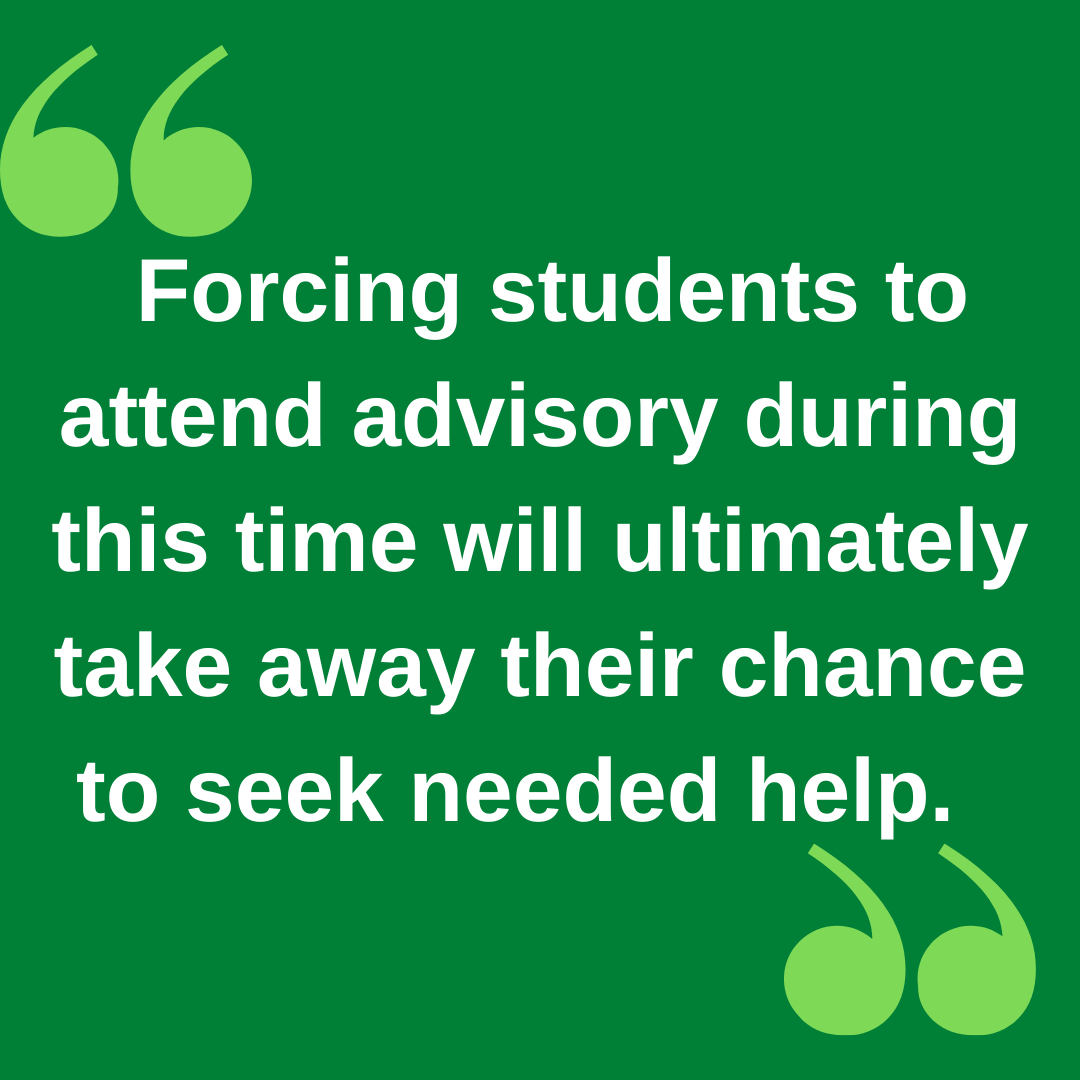 When advisory was created last school year, its purpose was to teach students about many issues that affect society. Advisories seemed to be effective, based on a poll done by FUHSD, where 54% of students reported noticing a change in their behavior and 57% reported noticing a change in other people's behavior. From these results, it is evident that advisories are serving their purpose and are an important part of the HHS learning environment. Advisories were easy to do online, as there was no skinny day. Consequently, it made sense to allocate one hour on that free day for advisory. But since school is in person this year, it becomes much harder to fit advisories into the bell schedules.
The decision to host advisory during tutorial is a terrible idea, because tutorials are used by students to study or finish homework for a class. If a student is preparing for a test, but they have an advisory that day, they lose an opportunity to study. Academics are important, as getting good grades will help students get into a good college, which can impact or dictate their futures.
However, a solution can be implemented. Instead of making advisories mandatory, HHS should make them optional. Additionally, instead of hosting them during tutorial, HHS can send presentations or recorded videos in an email or post them on Schoology. This way, students who want to watch the advisory videos to learn about the topics can do so during their own free time, not during the school day, when they need to focus on other academic commitments and their classes. 
This will give students time during tutorial to finish their work. Advisories are important to teach students of real world issues, but academics are important for their future, so they should be a priority as well. Instead of making them mandatory, students would benefit if they are optional and are not hosted during tutorial.