Historically small cross country team prepares for intense season
The cross country team meets every day to practice in order to put their best foot forward when competing in events this season. However, this year, the team runs together as their smallest group ever.
Typically, the cross country team ranges from 70 to 90 runners cross country coach Kenrick Sealy said. However, this year, the team has recorded its smallest group with approximately 45 students. 
Junior runner Nodoka Shibasaki said she credits COVID-19 for the unusually small team. She believes the pandemic took away people's passion for running.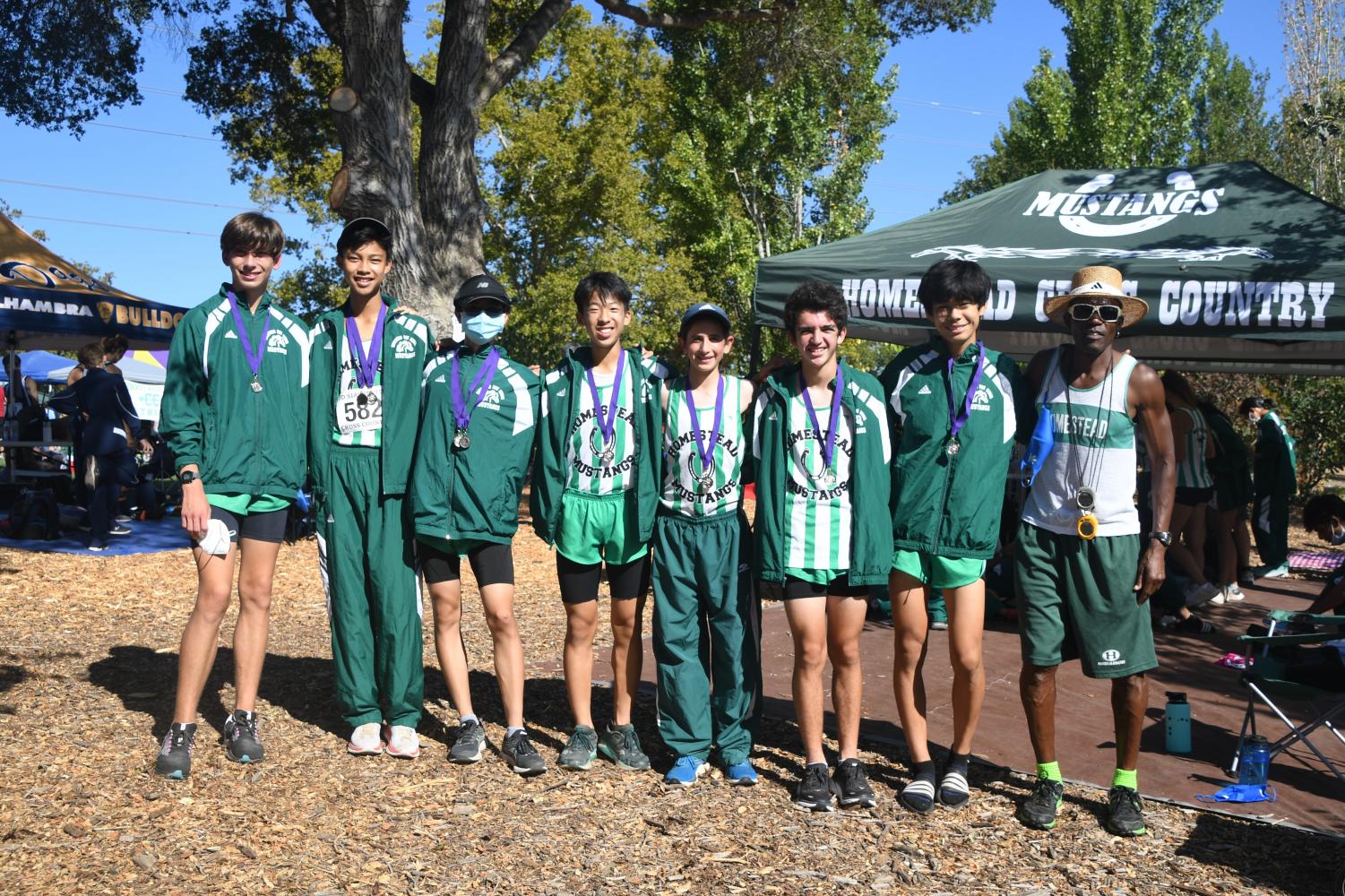 The smaller group has affected the social dynamic of the team and made participating in events more difficult, Shibasaki said
"For girls, we don't have enough people to run the meets, so we don't have a JV team," Shibasaki said. "I think if more people came out, it would be more fun because then you would be able to meet more new people."
The smaller team does have some advantages, though, Shibasaki said.
"You get to be close with everyone. I am definitely closer with the whole team than my freshman year," Shibasaki said. "The people who stayed [on the team] probably feel more included just because the team is smaller and everyone talks to everyone."
Junior and cross country captain Spencer Ye also said having fewer people on the team has made it easier for him to create a stronger bond. 
"You get to know people better," Ye said. "The past two years, I knew around ten people's names. This year I'm pretty certain that I have everyone's name down."
Despite the smaller team, cross country coach Kenrick Sealy said his runners remain motivated.
"The good thing about the situation is we have a group of kids that want to be here, want to work out and improve," Sealy said.