California becomes the first state to mandate vaccines for K-12 students
Unvaccinated students of homestead voice their opinions
In times where the very prospect of staying in school is a luxury, California takes another step towards keeping students in classrooms with the announcement of the first-in-the-nation vaccine mandate for schools.
Schools will now require COVID-19 vaccination for in-person learning the semester following FDA full approval of the vaccine for their grade. This means by January 2022 all students from seventh grade and up should be vaccinated, according to the mandate. Governor Gavin Newsom said the goal for this mandate is to make the COVID-19 vaccine just another one of the vaccinations required by schools.
While many vaccinated students may be unaffected by this mandate, HHS still has a community of students who are not vaccinated for many reasons. 
Sophomore Arina Shpin said she wishes this mandate came sooner, as she is unvaccinated due to her parents being affected by the misinformation online about COVID and vaccinations.
"I personally want to be vaccinated and I have been trying to find a way or a loophole," Shpin said. "I'm glad that this mandate has happened because then it gives me inarguable reasoning as to why I should get it."
Shpin said that for a lot of people, getting vaccinated is harder than just going to the pharmacy. There can be a lot at stake, including risking relationships with people that are important to them, and accepting that something or someone they believed for a long time, could be wrong.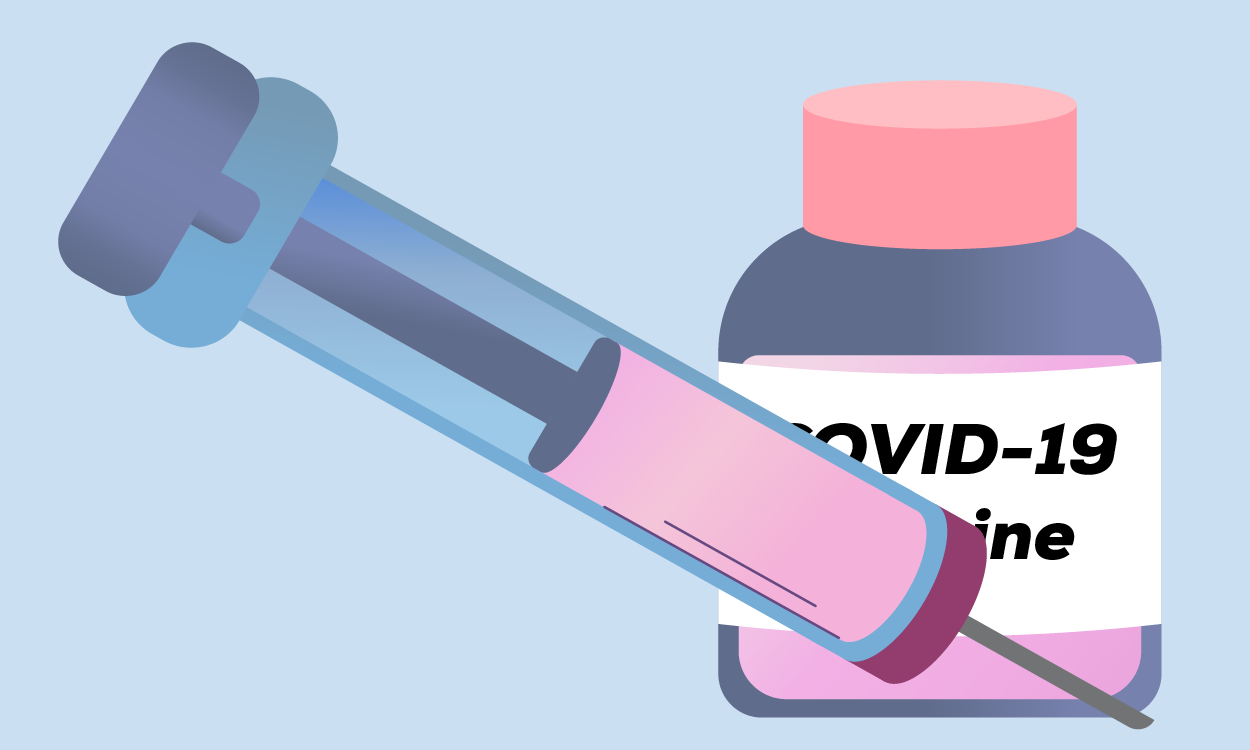 "There are people that were indirectly affected by their parents, and by the community around them." Shpin said. "People that were taught to believe things without their own opinion and can't search it up without having consequences."
Shpin said going to school unvaccinated is an uncomfortable feeling because of the stigmas surrounding unvaccinated people, and fear of spreading a deadly illness to the vulnerable. She said she hopes to be vaccinated as soon as possible, and thinks that making it a school requirement would provide the needed push for that to happen. 
"It would be nice to be able to say, 'I am vaccinated,'" Shpin said. "It's a small thing I can do to feel like I'm contributing to society and helping people. It would be a big comfort to finally be able to be vaccinated." 
Shahar Ankonina, a sophomore who is also unvaccinated, shares the sentiment of feeling stuck. Ankonina, who has an autoimmune disorder called Crohns, said that in the early stages of the vaccine, people with this disorder reported flare ups. 
Later on, as more and more people got vaccinated, most people did not have that experience. However, Ankonina said his parents are still fearful of something bad happening to their son, that it doesn't matter how low the chances are. 
"I think personally, the flare ups are not that much of a danger to me." Ankonina said. "If I have the choice to be vaccinated I'll take it because I want to get the vaccine, but if my parents choose for me, I can't do much about that."
While he personally is pro-vaccine, Ankonina said he is unsure about how ethical it is to take away people's choice in this matter. 
"Unvaccinated people need to take maybe even extra protective measures, but it's their responsibility to know that they're not vaccinated, so they don't endanger anyone else," Ankonina said. "But I think it should be their choice whether they want to or not, because I believe the aspect of a person's choice is really important."
Assistant Principal Brian Dong, who is in charge of the Homestead COVID-19 department said the district is awaiting more information on how to proceed with this mandate. 
"We have not received any clear information from the district, and this is not a site based decision, so we're still waiting for guidance from the district office," Dong said. "They're the ones leading the charge on all of the COVID protocols for our district. From there, I think we're going to collectively talk about how we're going to try to make this work and what the parameters are in order for it to actually happen."
Dong said while it would be hard to check everyone's vaccination status, the school already currently has systems in place to voluntarily provide that information. For example, if a student is feeling ill, or considered close contact with an infected person, the school asks about their vaccination status. Additionally, the district sends emails and reminders for parents to submit vaccination statuses for their kids. 
Dong also said that even if a student is unvaccinated, the district will have a plan for them. 
 "We cannot forbid free public education," Dong said. "So if the governor requires that we have fully vaccinated students, if they're not, there has to be some sort of plan for them. I hope that the governor and the county have some recommendations for us on how to deal with that."