Students become involved in advisory creation
Sudden advisory delay leads to unforeseen benefits
Advisory has become part students' monthly routine, teaching a variety of topics ranging from diversity to expressing gratitude. Therefore, when the advisory planned for Jan. 11 was postponed, it left students such as junior Emily Tumacder wondering about the discrepancy.
Principal Giglio said the main reason for the delay was teacher concerns, as an increasing amount of absences meant the advisory wouldn't have as much of an impact on the student body as they had hoped.
Despite the delays, Giglio said he saw this as an opportunity to get more students involved.
"We got feedback from students that they enjoy the topics we're teaching," Giglio said. "[However], we also heard that students want to have more of a conversation, rather than information just being presented to them."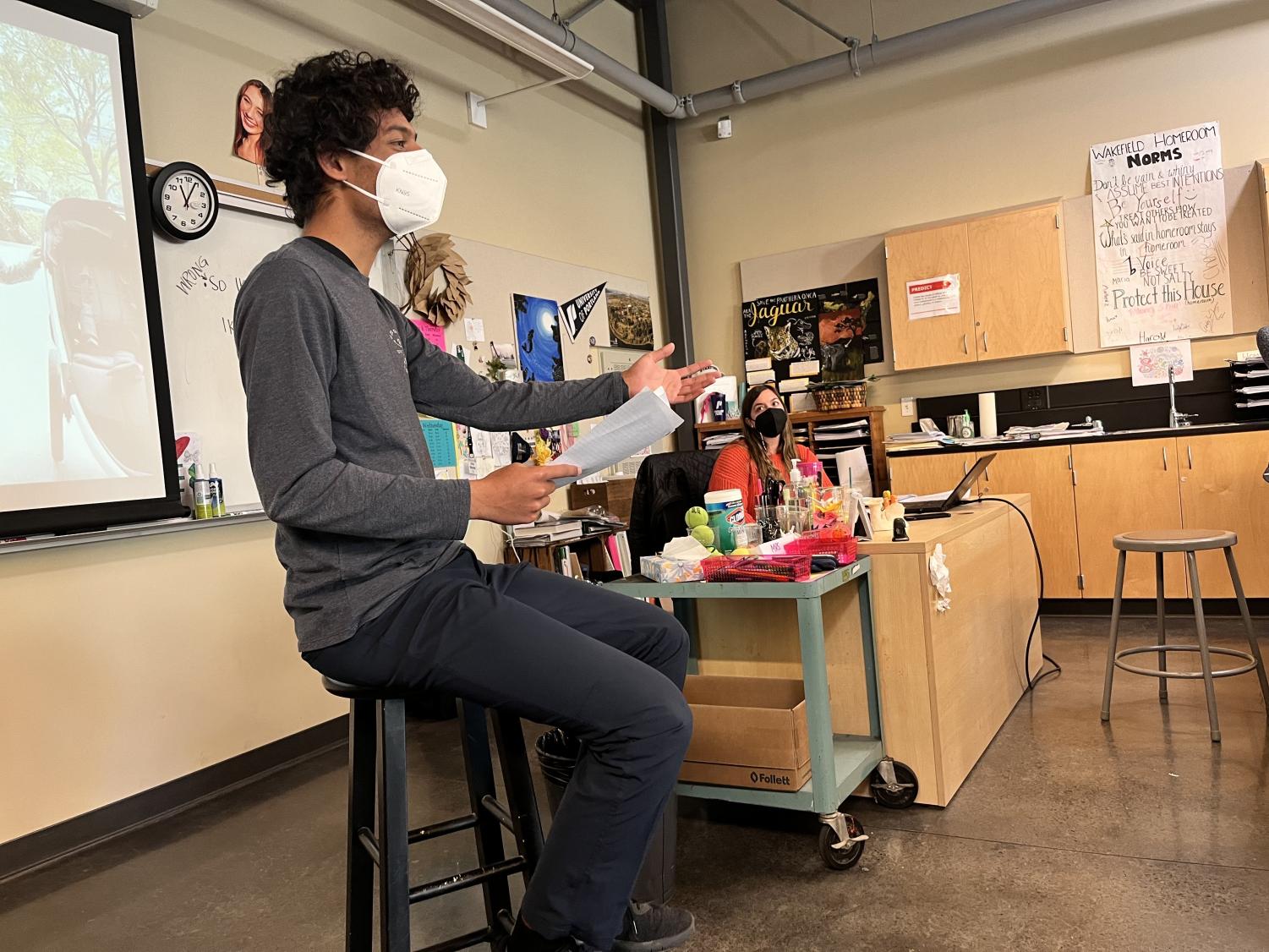 One student, junior Ayaka Fujita, said she felt up to the challenge of making the advisory.
"I actually didn't know what to expect," Fujita said in an email interview. "I signed up because I didn't want to miss out on the opportunity for me to contribute to an advisory at Homestead."
The advisory itself was made up of a collection of narratives taken from a survey HHS did the previous year. Fujita said the contributions she made included editing the questions and timing the narratives.
"I felt grateful that we were able to have a productive conversation," Fujita said. "However, we were rather limited in how much we could shape the actual plans for the advisory due to the small number of students who signed up."
Despite this, Fujita said she felt like the changes the student team made to the advisory prompted meaningful conversations.
"I already liked the idea of a student leader," Fujita said. "I think having students provide feedback on the advisory before it was presented was even better."
Likewise, Tumacder said she enjoyed the aspect of having a student facilitator lead all the discussions and felt it provided a nice change of pace.
"Our student facilitator kept the conversation going without making it awkward," Tumacder said. "Even though some of us didn't want to talk, she still made it so that there was enough input so we weren't sitting there in complete silence."
Going forward, Tumacder said the next step should be an advisory created only by students, not just student-led.
"I like the direction advisory is going," Tumacder said. "I want an advisory that's student made to get new, younger perspectives."