Small bracelets, big meaning
The cancer society holds a Pura Vida bracelet fundraiser to raise awareness about cancer
With a mission to support cancer patients in need while also spreading awareness within the HHS community, the Cancer Society hosted an annual Pura Vida Bracelet fundraiser.
"We had two different styles of bracelets, both representing different types of cancer," senior and vice president Bebel Yen said. ̈There was a green and white one for liver and prostate cancer and a blue one for ovarian cancer."
All funds were raised specifically to support the Cancer Care point organization, a rehab center the Cancer Society partners with, Yen said. 
Coming up with the idea of the fundraiser led to many discussions amongst the officer team on how to move forward, senior and president Sooinie Choi said. The root of this was due to the drastic transition from online to in-person, "Coming into the fundraiser I was a bit nervous about how the turnout would be," Choi said.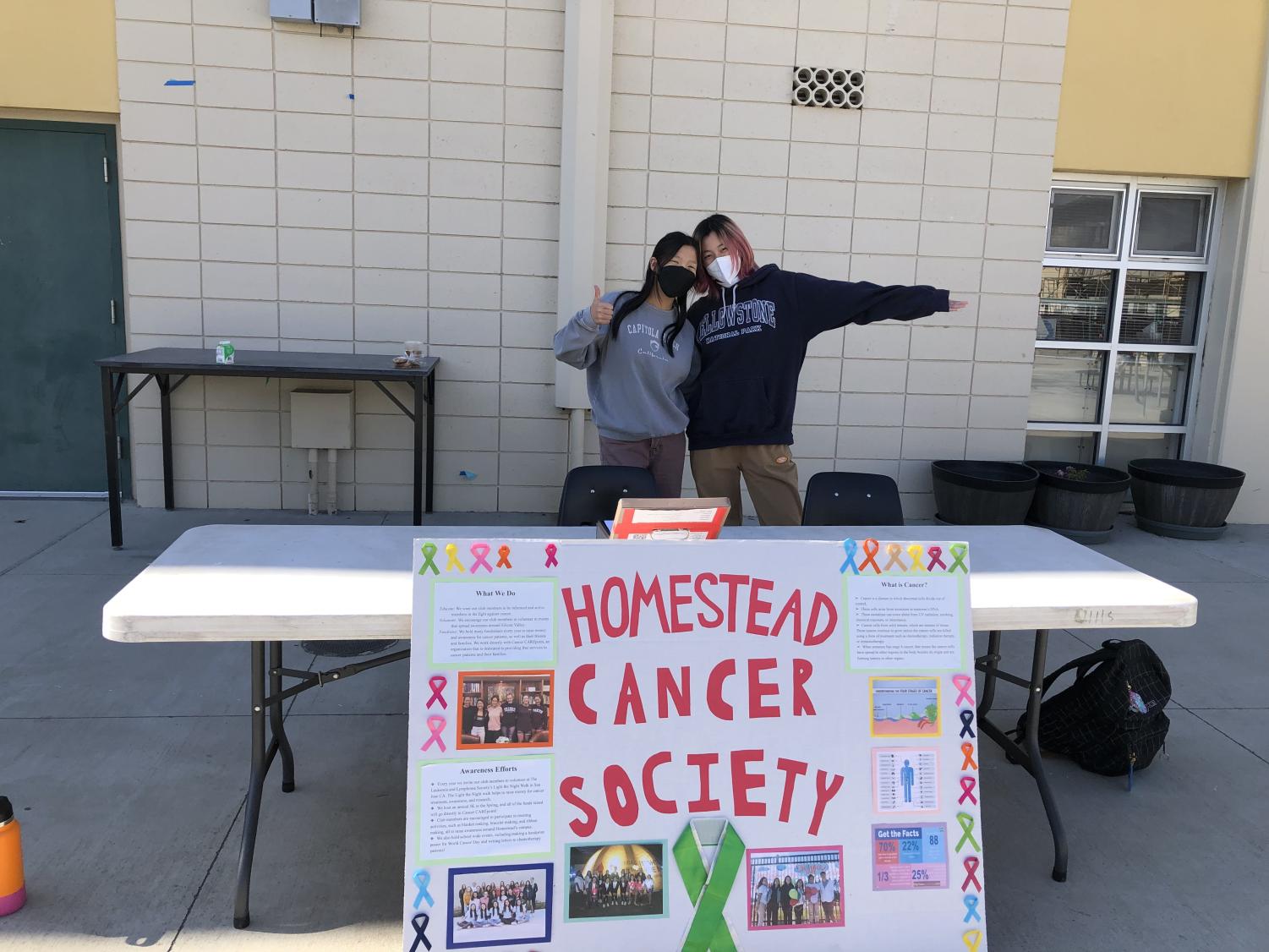 "However, I was really proud of our club of our officers for organizing everything and for our members for being interested in spreading the word and how the fundraiser turned out."
Not only did the club aim to raise money, they wanted to make an overall impact on campus, Choi said, and allow the community to come together. 
"One of the main goals was getting out there, building more of the community aspect since we're back in person now and getting to interact with our members outside of the club environment," Choi said. 
This year's annual Pura Vida Fundraiser turned out to be a major success, compared to past years, Yen said.
"It was super successful because when I hosted this fundraiser two years ago, we had a bit of trouble selling all of them," Yen said. "But here we were able to sell basically all of them in four days, which is crazy."
Many club members actively participated in the event while also spreading the word about why students should go and support them, one such individual being freshman Nicholas Raheem. 
"I wanted to support the cancer club because I know they're trying very hard to support cancer patients and as a member, I wanted to show my appreciation for the club and what they're doing at school," Raheem said.
The club officers hoped to make an impact on the HHS campus by raising awareness about cancer, as it is a relevant topic to many who have first or second hand experience, Yen said. 
"I wanted people to walk around school knowing how cancer impacts our community because I feel like not enough people know that," Choi said. 
Learning the polite way to discuss the subject with others dealing with cancer is one of the impactful aspects the officers hoped to make with this fundraiser, Choi said. 
"There are students here that suffer from cancer and have family members with cancer," Choi said. "We want it to be something that's not difficult to talk about within our club and we also talk about how to discuss the disease respectfully with other people."