Q&A with Marcus Wurts
Senior Marcus Wurts discusses experience in PTSA Reflections program
The Epitaph spoke with senior Marcus Wurts about his experience with the PTSA Reflections Program. Wurts submitted a musical composition piece called "Pandora" and won awards at the Homestead and District level. 
The Epitaph: How did you find out about the Reflections program?
Marcus Wurts: I heard about it in the morning announcements. There wasn't really a place to go for musical composition [previously], so I thought it was a great [way] to showcase my talent and I just felt motivated to do so.
TE: When did you start composing music?
MW: I think I've always enjoyed music. I have played piano since kindergarten, I have perfect pitch and I've always enjoyed trying to make up my own music. I really wasn't serious about it until maybe COVID, where I started to actually write down notes and try to make a full song.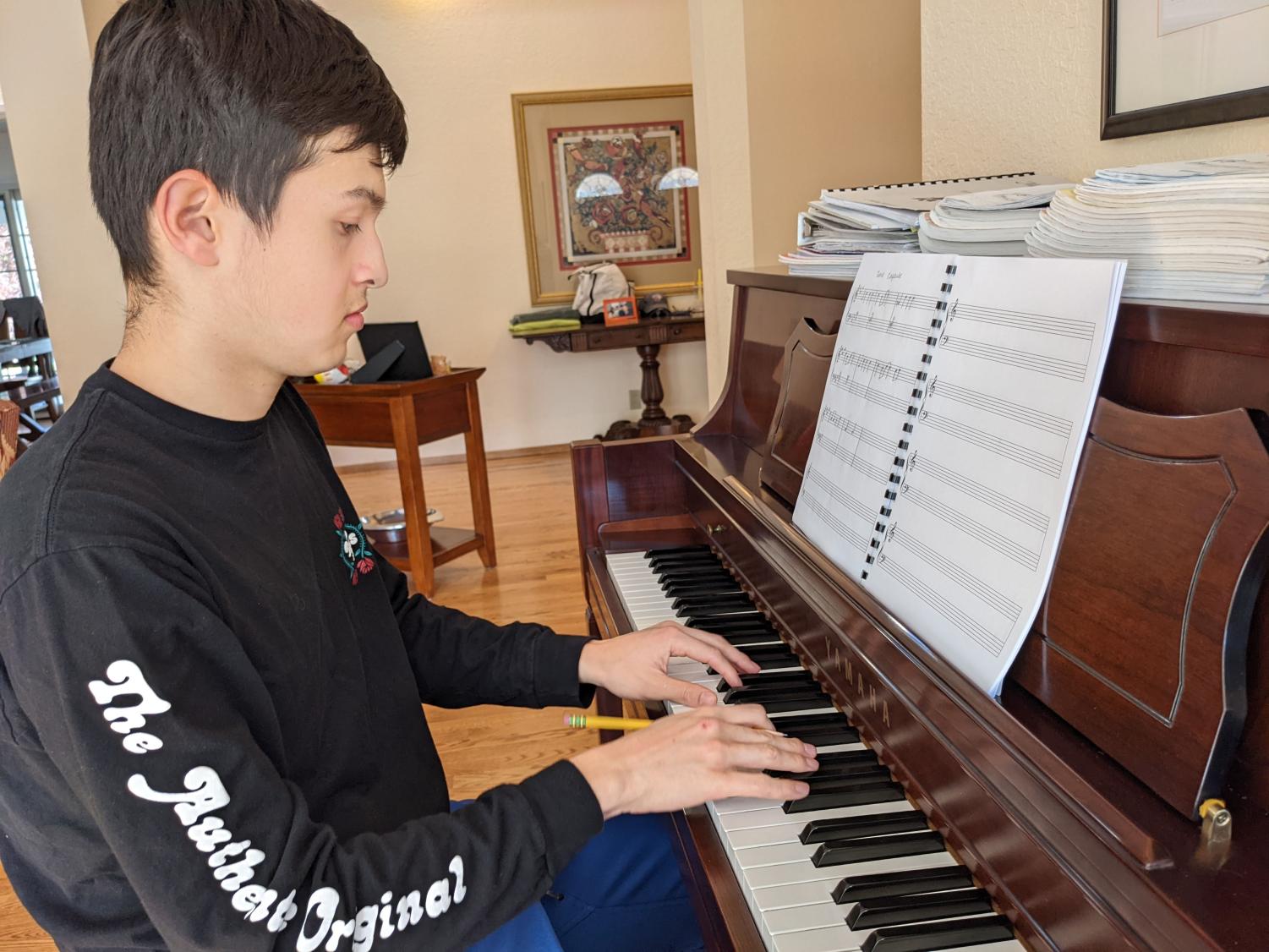 TE: Can you give some background on your submission "Pandora"?
MW: It was inspired by Avatar, the movie. Just the planet itself is really beautiful, and the feeling of freedom and going into the unknown, so I wanted to showcase that: the tangible elements of nature, but also human nature. The competition's message was, "I will change the world by," so I wanted to show the human element of nature and how we can preserve that. ​I think [another] main message for my song is to appreciate those that support you. There's a bunch of people who you try to confide in, but they aren't really there for you at the right time. So I think this is just a way to show that you don't need so many people, it's just the people close to you who matter. So I think that was another emotional tone I had for the song.
TE: What was the process of composing this piece?
MW: Well, like a lot of other pieces, they just come to me at times. If a tune resonates with me, I just tried to build off of that. Originally, I didn't intend to submit this piece for the competition, I just enjoyed it a lot. I started composing this before I knew about the competition, and I was like, 'Oh, this piece is good, maybe I could try to submit it.' It wasn't about the competition, it was just about composing a piece and enjoying it, and then having a place to showcase it.
TE: Were you expecting this outcome?
MW: Not really, I mean, I showed the piece to my friends and a lot of them enjoyed it, but I just wasn't sure how it would stack up against other artists. I was surprised, but also happy.
TE: As a whole, would you say you had a negative or positive experience with the program?
MW: I think I had a very positive experience with the program. It was a great place not only for me to showcase my art, but also through ceremonies I got to see other artists and other genres of the arts, and just appreciate their art as well.
TE: Would you recommend participating in this program to others?
MW: Yeah, definitely. Even if you don't win, like I didn't advance to the state level, it is just a great way to share your art with people and also just to see other people's art and appreciate it.