Model UN caps off year with conference
Annual competition bursts with innovative topics
To provide an enjoyable final experience of the year for members, Model United Nations held a conference at HHS on April 2 to raise funds for the club, director of internal affairs, junior Niyatee Jain said.
It was ultimately Jain's responsibility to plan the competition, which is known as South Bay MUN. This was the sixth edition of the conference, which is organized in conjunction with MVHS each year, Jain said.

"We started planning in October because this was such a big conference," Jain said. "I had to recruit officers from both schools to be the chairs who lead the committees. We'd been planning and planning, and when conference day came around I was a little bit stressed because I wanted to ensure it ran smoothly." 
In particular, Jain said she wanted to prevent problems during any of the individual simulation events, which are known as committees. To do this, Jain said her top priority was ensuring the committee chairs, who led their respective events and judged members on their performances, were prepared.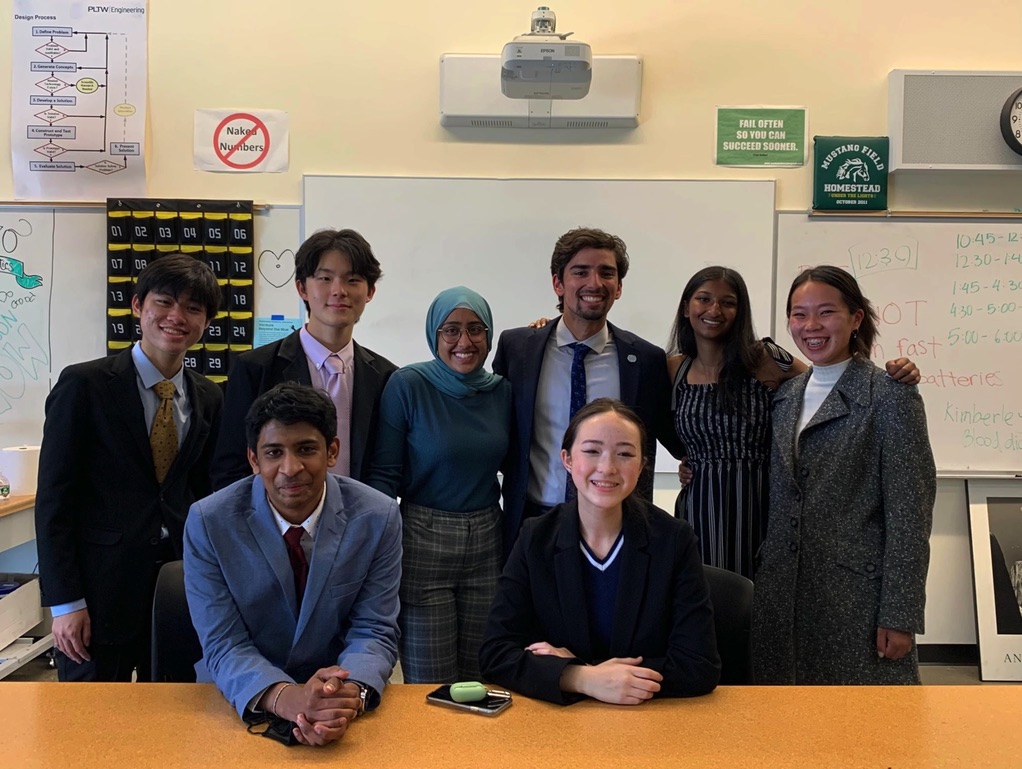 "Chairing a committee involves writing a background guide to give members an idea of what the committee is about," outreach director, sophomore Pranav Gunhal said. "During the committee, my co-chair and I had to moderate and judge delegates' performances. It was a great way to experience chairing [while] introducing people to Model UN and helping others hone their skills."
Although these committees were primarily geared towards high school students, Gunhal said some middle school students also attended. The goal was to prepare them to compete in high school and get them excited about the club. 
"The middle schoolers did quite well, but I feel like they definitely could have been prepared better with their [speaking and research] skills," Gunhal said. "I run middle school outreach, so seeing their performances let me know what we need to improve on."
In addition to the general committees open to middle schoolers, Gunhal said there was also a crisis committee, in which members simulated the Trojan War. In this committee, crisis staff planned a story and delegates reacted to it, and officers evaluated them on their speaking and research skills. Members such as junior Liz Kunz helped push the pace of the story with their acting, Gunhal said, adding another element to the event.
"Over the whole conference, we tried new things and branched out from the traditional Model UN," Kunz said. "A lot of people think Model UN is boring, but we had a lot of really crazy committees, like [a mock] Senate, where someone did a filibuster with the Communist Manifesto. It was really cool."
After months of planning, the club was proud that the conference had gone smoothly, Jain said. In addition, SBMUN raised money for the club, which made it a success, along with the enjoyment of the attending delegates.
 "At the end, I asked all the delegates from HHS how the conference went, and they all had the time of their lives," Jain said. "Everyone had so much fun. We were wearing masks, but I saw a lot of joy in people's eyes."