From self-taught to team member: varsity golf player shares his perspective
Before becoming a member of the varsity boys golf team, junior Nick Guidi said he learned golf through less conventional methods: instead of attending private lessons and learning from coaches, Guidi said he taught himself how to play and gained insight from friends and family.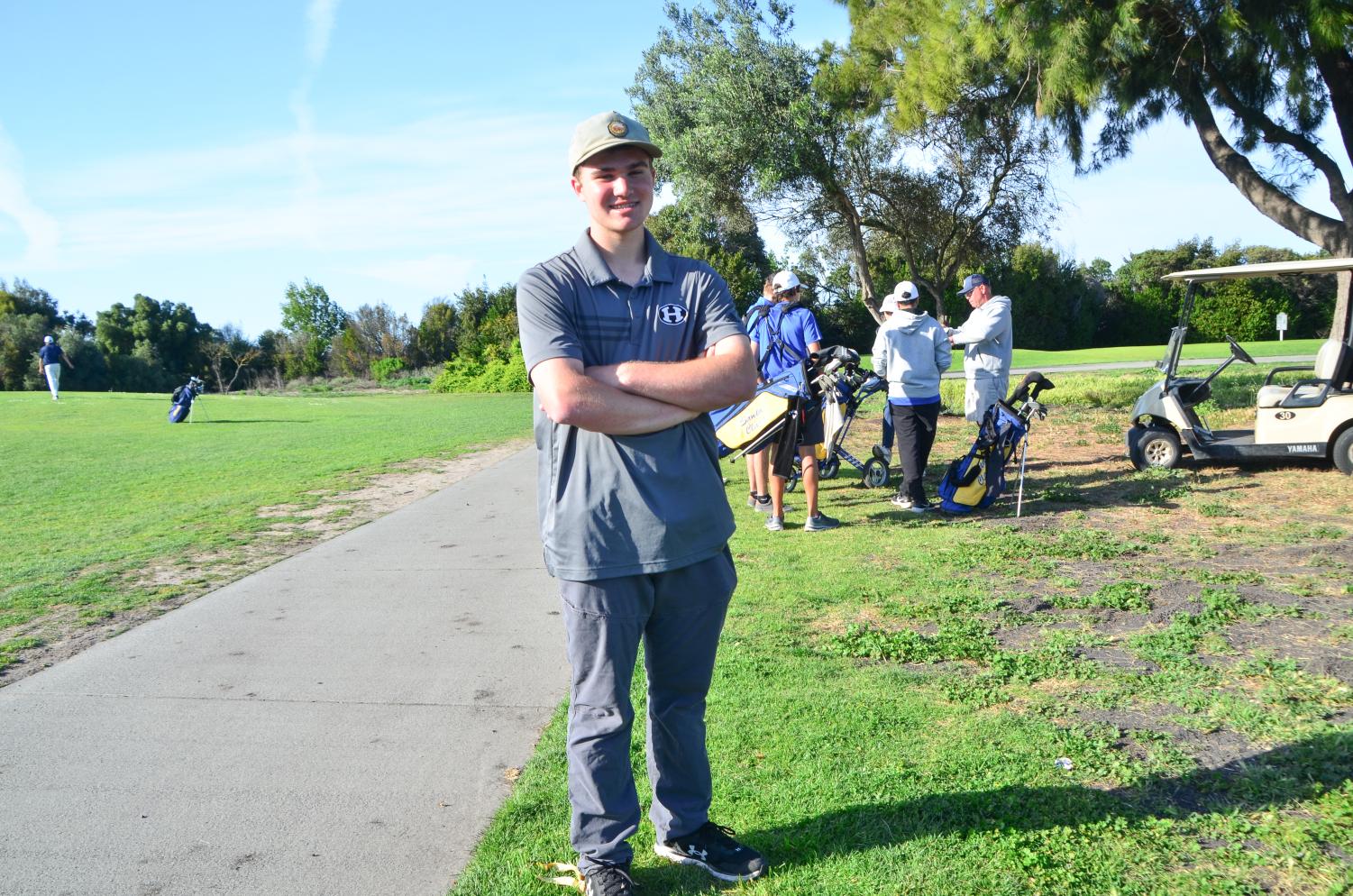 "[My grandpa and I] played together for fun," Guidi said. "He taught me for two years and then he moved, so then I self-taught myself everything through trial and error." 
Guidi said while learning to golf on his own, he practiced techniques such as achieving a faster backswing to put more torque on the ball. Additionally, he utilized videos from channels such as "Golf Channel" to help him develop his technique.
Guidi said playing golf for the school team increased the competition factor of the game. Additionally, joining the school team helped Guidi become more serious about golf, he said. 
"Golf is an individual thing. You could play for fun and not care," Guidi said. "Here [on the school team] you have to try. I'd say I only got really good after getting on the school team."
Guidi said one of the biggest challenges in golf is learning to deal with the disappointment that comes with performance expectations. 
"You have to not get angry at yourself," he said. "It builds up inside. [You have to tell yourself], 'I'll do better next time.' Getting angry just makes you worse."
Ultimately, Guidi said playing on a team is different from practicing individually because teammates provide support while also helping him stay motivated to improve his techniques. 
"It's not like I'm going to be a professional golfer," Guidi said. "But if there's any significance to playing golf, it'll be patience."