Making the environment greener one year at a time
Green Ops club looks to the future, while taking inspiration from their journey
Every club sprouts from its roots and founders to its current officers and members. Green Ops, a sustainability club that makes an impact on the environment through informational meetings and volunteering opportunities such as maintaining and starting new gardens, has been continuously working on improving its club, especially since distance learning.
Since the decline in members and events from shelter in place, the Green Ops club has been working to rally support once again. Vice-president, senior Katherine Xu said the current officers have been implementing changes such as garden clean-up events since last school year.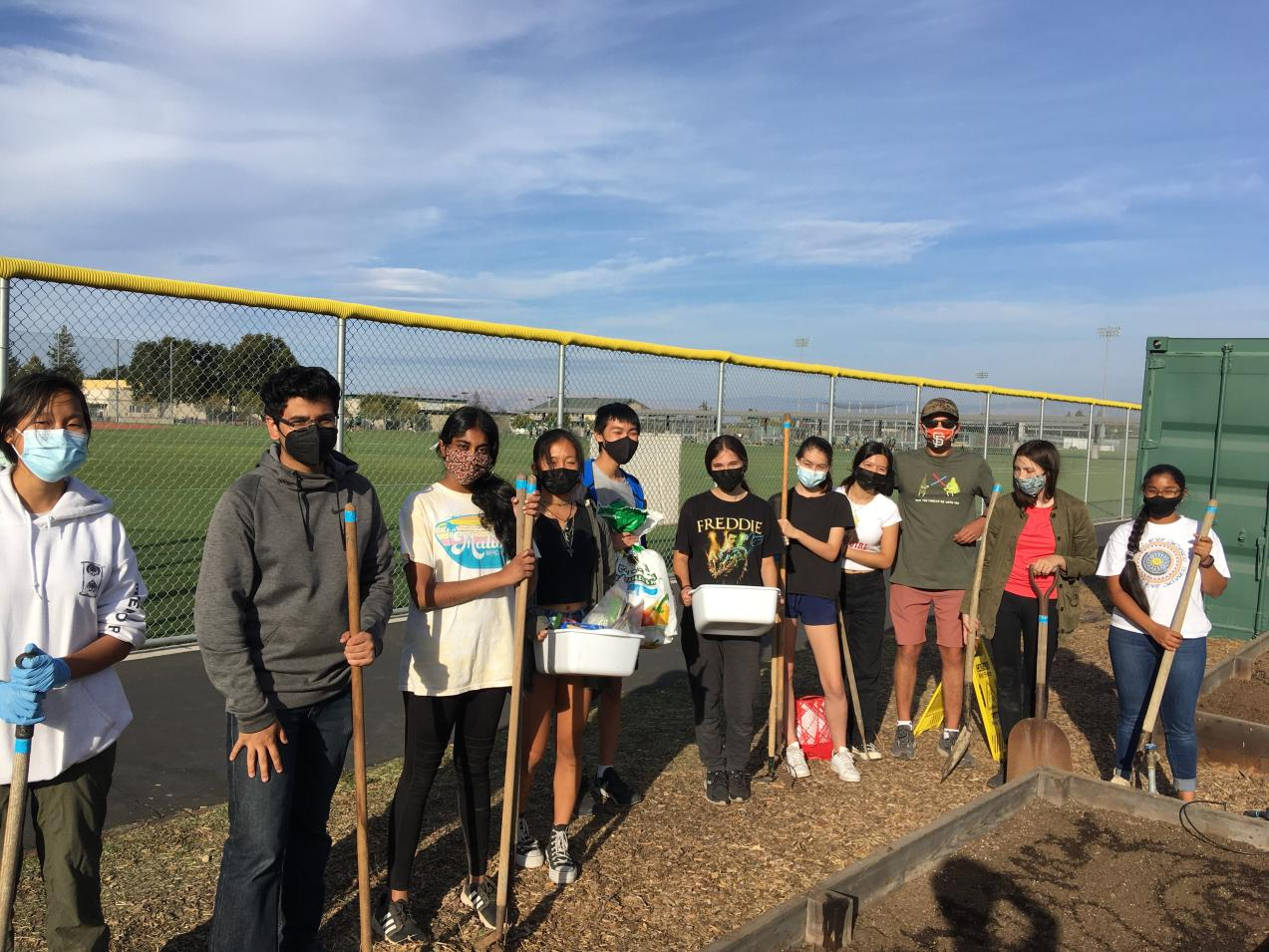 "We've worked on adding more in-person events and returning the club to how it was," Xu said.
To combat these difficulties, Xu said the officers took inspiration from the years before COVID-19 to come up with event ideas.
Green Ops member, sophomore Alana Stillman said she values the time spent with friends during the many events and meetings last year, such as replenishing the garden.
In order to make the meetings engaging between members and officers, informational slides and Kahoots are implemented in their meetings about different ecosystems, treasurer, junior Jacob Chen said. Stillman said she enjoys the information being taught in a fun and entertaining way.
"I just hope to [continue to] learn a lot because they teach stuff that I've never really looked into before, and last year, I learned a lot more than I expected," Stillman said.
Unlike activities and events performed last year, the club plans to start implementing a new garden near the boy's locker room, Xu said. To carry this out, the officers have been hard at work designing it. Their goal is to create a more sustainable garden compared to their existing one near the baseball fields. Chen said he hopes with this new project, more members will get involved.
"We plan to make it bigger, better and more noticeable to people [and ask them] to come help us," Chen said.
This year, both officers —Xu and Chen — hope to increase the member count which they have been continuously working on since their time at Green Ops. In addition, they aim to host out-of-school events for people to attain volunteer hours, and to especially make the future garden plan a success.
After Xu graduates, she said she would love to see Green Ops continuing to go strong by continuing projects from previous years, providing volunteer opportunities and for its members to continue to learn about sustainability and the environment. Most importantly, Xu said she hopes the garden near the baseball fields that brings many people together still exists and thrives.
"I want Green Ops to continue hosting meetings," Xu said, "and teaching others about sustainability and environmental topics as well as to keep the garden going."