Splashing into a new season
Water polo players discuss challenges, growth this season
Having to tread water for over half an hour while dodging aggressive opponents, water polo players must combine strength, endurance and speed in their intense games, junior, boys varsity water polo co-captain Carter Beitel said.
Aside from physical training, which includes practicing six days a week, mental preparation for the sport is critical, fielder, senior Alex Snook Manchon said. Since joining the team his freshman year, Snook Manchon said he has seen significant improvement in his strength and concentration. 
"I have been getting my head in the game and [utilizing] lessons from previous years' players," Snook Manchon said. "Listening to them and the coach and practicing new plays has turned me into a much better player."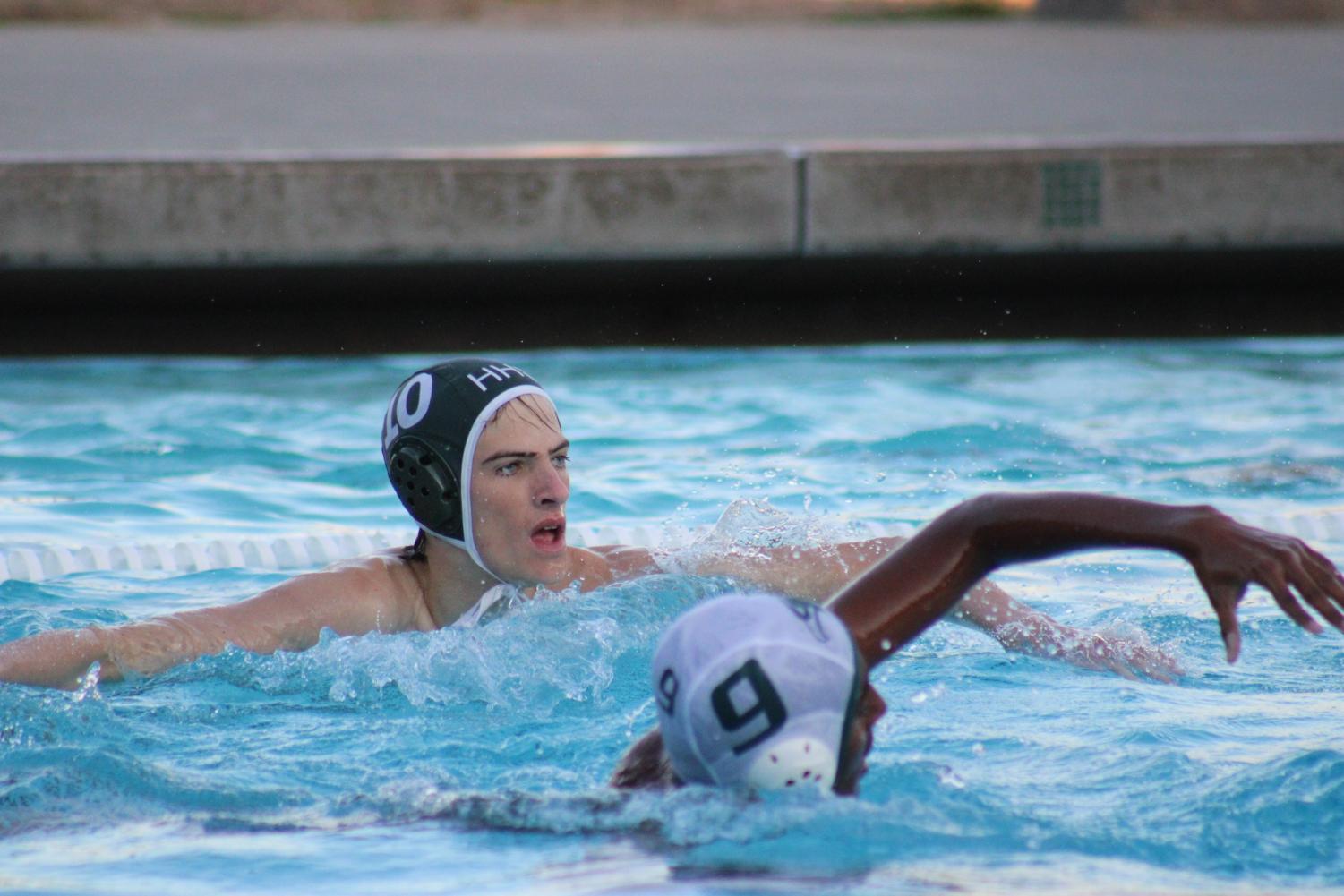 Throughout the season, Beitel said there has been an emphasis on growth given that the team is currently less experienced than in previous years.
"It's definitely a rebuilding year after nine seniors graduated last year," Beitel said. "It's been tough because we have a lot less people, but we have gotten some interest from juniors who are [playing water polo] for the first time."
Additionally, Beitel said the team has had to persevere through most of the season with a limited number of athletes due to injuries and illnesses. 
"At one point, we were down to seven players and had just the perfect amount of people to play, with no subs," Beitel said "It wasn't until [the end] of the season where everyone was completely healthy."
Despite a record of five wins and nine losses, senior, co-captain Lucas Pickles said the season has proven to be a fulfilling journey. 
"Our record is pretty mixed, but we're in a high-up league and our wins were from tough games," Pickles said. "I feel accomplished with the five wins and I'm happy with that record."
While the team has had to overcome several barriers, they are hoping to set the juniors up for success in future seasons, Snook Manchon said.
"This season has been a learning experience because we improved our scores and playing style significantly since the beginning of the season," Snook Manchon said. "This year, we tried our best to stay in this league so that the juniors can stay in this league next year."
Ultimately, water polo has taught him selflessness and the importance of communication, Snook Manchon said.
"Water polo involves so much team chemistry, and I've learned how to not prioritize myself," Snook Manchon said. "I've learned to look [out] for other players, to be part of the play every time and to always go my hardest and to never give up."