Player of the Month: Sara Olsson
This month's player of the month is Sara Olsson
Sophomore Sara Olsson is an extremely important player to the volleyball team. She is a huge help to the team scoring-wise and defensively.
The volleyball team has been very successful this season and will be in CCS. Their record is 7-6. "I believe that the season has gone quite well, even though we have had our ups and downs each game end with having a good time," Olsson said.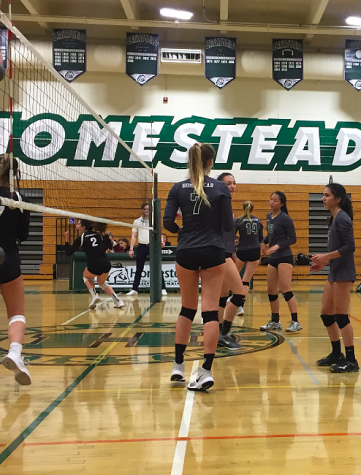 Even though the team does not always win, Olsson and her teammates play hard and
enjoy playing every game.
The team's success doesn't only come, but also from the work the teams does during practice.  
"The beginning of each practice JV and varsity does a T25 workout and then we jump straight into doing the butterfly drill, which involves focus and concentration. Then we run a few drills targeting the skills that we need to practice for our next opponent, and ending practice with playing 6 on 6," Olsson said.
Olsson not only has the support of her teammates and coaches, but she also has the support of her family.
"They make me play better every game I play. My mom especially is there for me every game filming me for future college videos and recruiting purposes" Olsson said.
Outstanding performances by Olsson in games and her improvement from last year is why she was given Player of the Month.