Troye Sivan makes another album bloom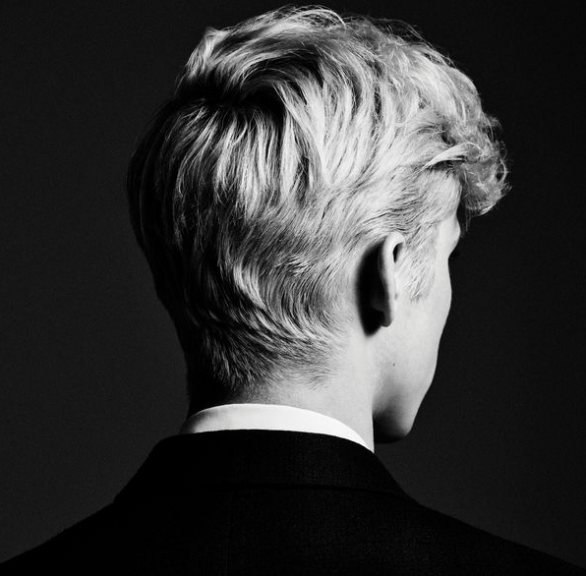 After his first album debut of "Blue Neighborhood" in 2015, Australian artist Troye Sivan released the highly anticipated second album, "Bloom," this year, returning with his unique sound of slow, emotional modern pop.
As a part of the LGBT community, Sivan started off his music career with his first album, expressing his journey of accepting and sharing himself as a gay man through a slow, passionate and innocent love story. In contrast, "Bloom" is a complete submergence into Sivan's thoughts and next level experiences..
Sivan opens the album with the song, "Seventeen," a reflection of the past on how he was capable of understanding love at the age. Throughout the song, Sivan shares the doubt he received from others and from himself when it came to the topic of relationships. Teenagers can relate to this uncertainty, as they are expected to not comprehend an emotion as strong as love.
The first single release of the album was "My, My, My!" and involves more mature language, touching on sexual aspects of a relationship. A repetitive line in the song is "let's stop running from love," which shows the lack of fear Sivan wishes to have.
"The Good Side" is a wistful melody that shines a light on the happy moments of a relationship, although they can come to an end. Of all the songs on "Bloom," I enjoy this one the most, for its balance of positive tone and mournful tune. I would listen to this song for a calm beat or to play during homework.
Sivan has two collaborative songs on "Bloom," one of which is called "Dance To This" featuring Ariana Grande. The song quickly grew in popularity when it was first released, and has proven to be upbeat and rhythmic, making listeners want to move their feet and dance to it.
"Lucky Strikes" continues the album's theme of romance, its name referring to the old-time tobacco company that sold cigarettes. In his song, Sivan uses this term as a metaphor for addiction while with his lover. The beat drop at the chorus is an invite to bob one's head along to the bass in the background.
Sivan's return to the entertainment scene was a pleasant surprise, despite the change in content, going from innocent to amorous. I sensed a great amount of complication behind the lyrics of each song as well as the music alone.
While I was particularly never a fan of Troye Sivan, and remain as such, "Bloom" provided a few songs that I am sure to return to, to absentmindedly keep on repeat and sway to the flow of.