New to the neighborhood: Psychologist Lina Chung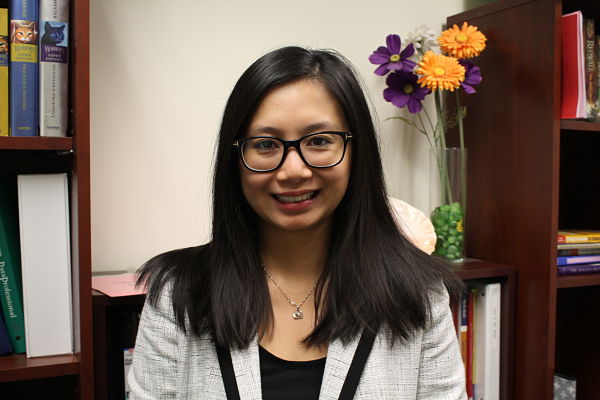 Lina Chung is the new school psychologist. Chung moved to the Bay Area this August from New York, and is now starting her first year in the profession.
"I really like [the Bay Area]," Chung said. "It seems like there's a lot of culture and different experiences. It's pretty diverse."
As a school psychologist, Chung said she values most her ability to advocate for students and help make sure they are socially and emotionally healthy.
"Anytime students need help, come to us. Let us know," Chung said.
Although Chung initially studied to become a teacher, she said she became interested in psychology after taking classes in college.
"With the conjunction of psychology and education, I felt that it would be a great role for a school psychologist," she said.
She now has a dual certificate in both areas.
With regards to Homestead, Chung said she has found the students have much more parental involvement than the school she previously interned at.
"Over there [in New York], the socioeconomic status is very low in the two areas that I worked at, so there wasn't much parental involvement," she said. "Working with students was very much different than it is here."
Outside of school, Chung said she loves hiking, taking walks and exploring.
"I like to have different experiences and try out different types of foods," she said.