Students and staff use their free time to pick up new hobbies
Pursuing a new activity helps many cope during quarantine
The COVID-19 outbreaks can be stress-inducing for many people, according to the CDC. However, according to the Australian Government Department of Health, learning a new hobby can offset this stress and improve mental wellbeing. 
Freshman Elizabeth Kunz said in a phone interview she started learning to skateboard during quarantine, in an effort to be more active. 
"I wanted to look for a hobby that I could do over the next few months … but also something that would help me get outside," Kunz said. "The clear choice for that was definitely skateboarding."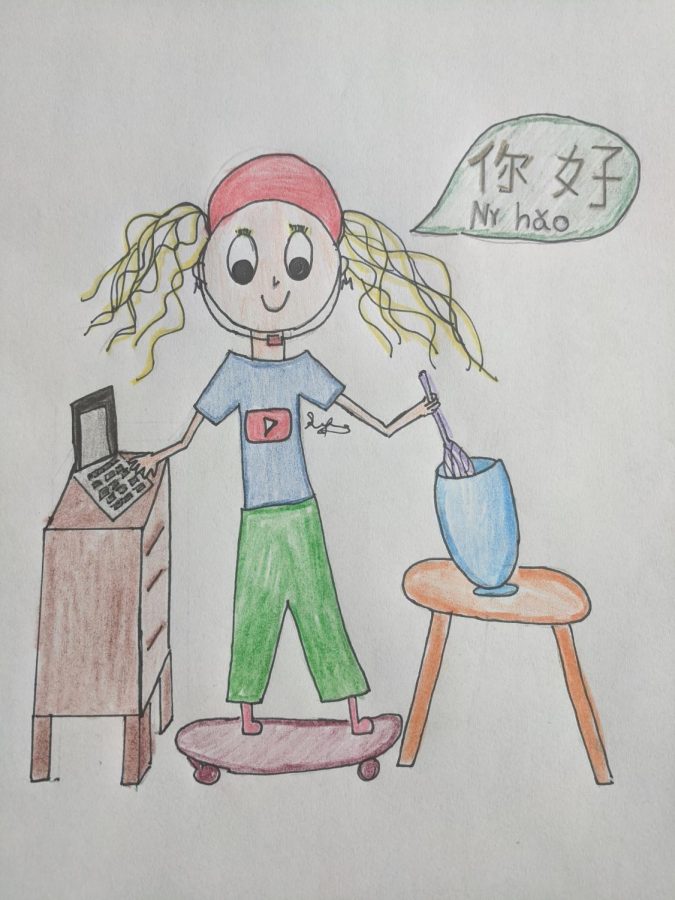 Meanwhile, freshman Megha Sengupta chose a different path. Sengupta said in a phone interview she started her own YouTube channel while under lockdown.
"It was my dream to make my own [Youtube channel] … so that people get inspired," Sengupta said. "I want to just share my experience." 
Although making videos is an exciting experience, Sengupta said many challenges come with people posting things on the internet.
"Just know that if you're starting a channel, there are going to be people who actually love you, and there's going to be … people [that] actually hate you," Sengupta said. "You should focus on your own skills … you should not listen to haters."
Similarly, Kunz said getting over one's fears is helpful in many aspects of life. 
"The thing about skateboarding is that the tricks take a lot of pride and perseverance," Kunz said. 
In addition, according to Reader's Digest, quarantine provides a unique opportunity to learn a new language. For example, Freshman Krittika Iyengar said in a phone interview she is currently learning Mandarin, which will be her seventh language.
"It's just interesting how people have different languages, and every new area has a different type of language or a different way to speak," Iyengar said. "Mandarin has always been one of the languages I wanted to learn."
Iyengar also said learning languages has been an outlet to take her mind off things, as well as connecting with her friends differently. 
On the other hand, English teacher Leslie Lloyd said in a phone interview that tackling her new hobby, making ramen noodle broth from scratch, is similar to the way she approaches her job.
"That's kind of the way I teach," Lloyd said. "I find something I like. Then, [I] fine tune it, recreate it, redo it and repurpose it so it's something different every time."
The adult brain can be changed when it is challenged to learning a new skill, according to Harvard Health. Lloyd said there is always a trial and error period when learning something new.
"Have patience with yourself," Lloyd said. "It's okay to make mistakes, but just make sure it's something that you really want to continue doing," Lloyd said.