Staying positive, bonded during quarantine
Clubs stay bonded, active through virtual events
During quarantine, it is difficult for club members to stay bonded and hold events. However, through Zoom, clubs are able to conduct meetings and stay connected.
One example is Footprints, a Christian club at Homestead where people come together to grow closer in Christ and as a community. Club officers have been holding meetings on Fridays where they have discussions about the Bible, social media manager, senior Zoe Li said in a Zoom interview. 
"Right now we're focusing mainly on Bible studies, and the past two or three weeks we've been doing in depth studies on the book of Colossians," Li said. 
On the other hand, the Mental Health Awareness Club (MHAC) strives to promote awareness about mental health and talks about psychology as an academic subject, co-president, senior Emily Chen said in a Zoom interview. 
"Our promise is basically trying to educate people on how they can take care of themselves," Chen said. "We try to target the specific stressors such as depression or anxiety which is most common in high school students."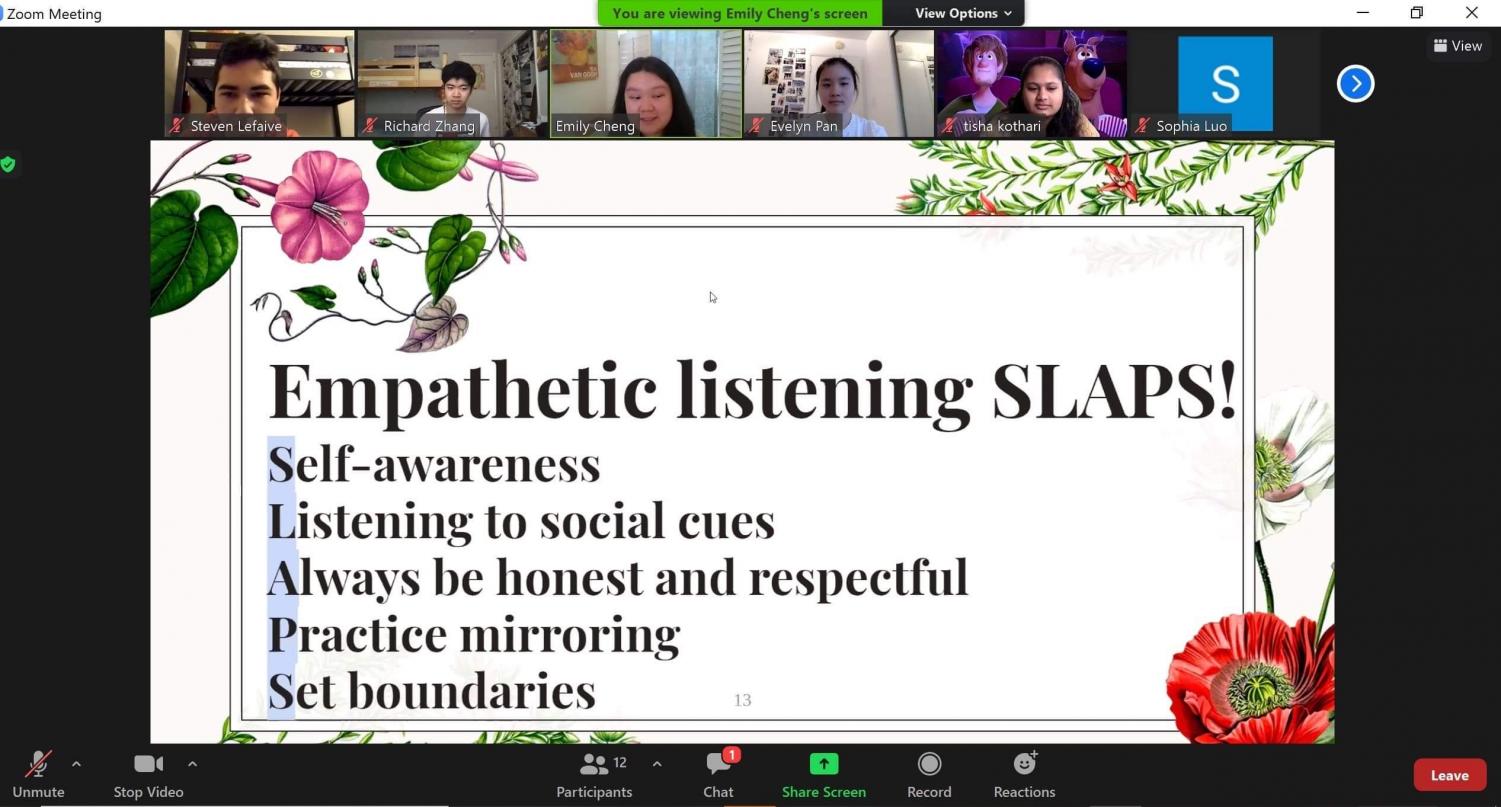 Chen said they hold meetings every other Wednesday that focus on students taking care of their mental health and well being.
"For activities and events, we're also partnered with a local therapist organization, so we encourage our members to go and take up volunteer opportunities or internship opportunities with them," Chen said.
Overall, MHAC co-president, senior Steven Lefaive said people are starting to become more comfortable with online meetings.
"I think people have started to open up more," Lefaive said in a Zoom interview. "We asked questions and I think just getting used to having to meet online will get people to come out of their shells, so we've been trying to implement icebreakers so people feel more comfortable around each other." 
As a  two year member of MHAC, senior Qi Chen Wu said in a Zoom interview that she likes how the officers are teaching about improving mental health. She also said she really likes the short, informative lessons they have every meeting.
"One mini lesson was about empathetic speaking and how when you're having conversations with people you should be able to empathize with them and that there's a difference between sympathy and empathy," Chen said. "They're trying to bring awareness for when you're talking to someone because you can affect their mental health."
In regard to physical events, Lefaive said if given the chance MHAC would like to participate in STEM night again where all the STEM clubs come together. He also said they would like to host their talent show called "the benefit show." 
"It's an opportunity for people to relax and de-stress and get to see or do something on stage that they find relaxing and that they like to do with their free time," Lefaive said. 
An example of another event they are looking forward to hosting once physical school starts again is Wellness Week, which is usually held before finals, Chen said.
"We had tables in the quad and each day we just kind of talked about a different component of mental health, and how students can take care of that," Chen said.
During these times, when feeling anxious and afraid, Lefaive said it is important to acknowledge that we're all going through this together.
"We're all experiencing the same struggles at the same time," Lefaive said. "We're all learning how to use Zoom, having to update it, and learning how to use breakout rooms. Acknowledging that it's something we're all experiencing is something that can unify us and [help us] keep a more positive mindset."