Science for Change members create 1000 paper cranes project
Co-presidents of Science for Change develop a community service project to tackle the difficulties of the pandemic.
Co-presidents of Science for Change Kiarra Ning and Steven Lefaive started the "1000 Paper Crane Project" as an asynchronous community service event.
The project, Ning said, is inspired by the non-fiction children's book, "Sadako and the Thousand Paper Cranes" by Eleanor Coerr, where a two-year-old girl living in Hiroshima at the time the atomic bomb was dropped develops leukemia ten years later and tries to make 1000 paper cranes before passing away.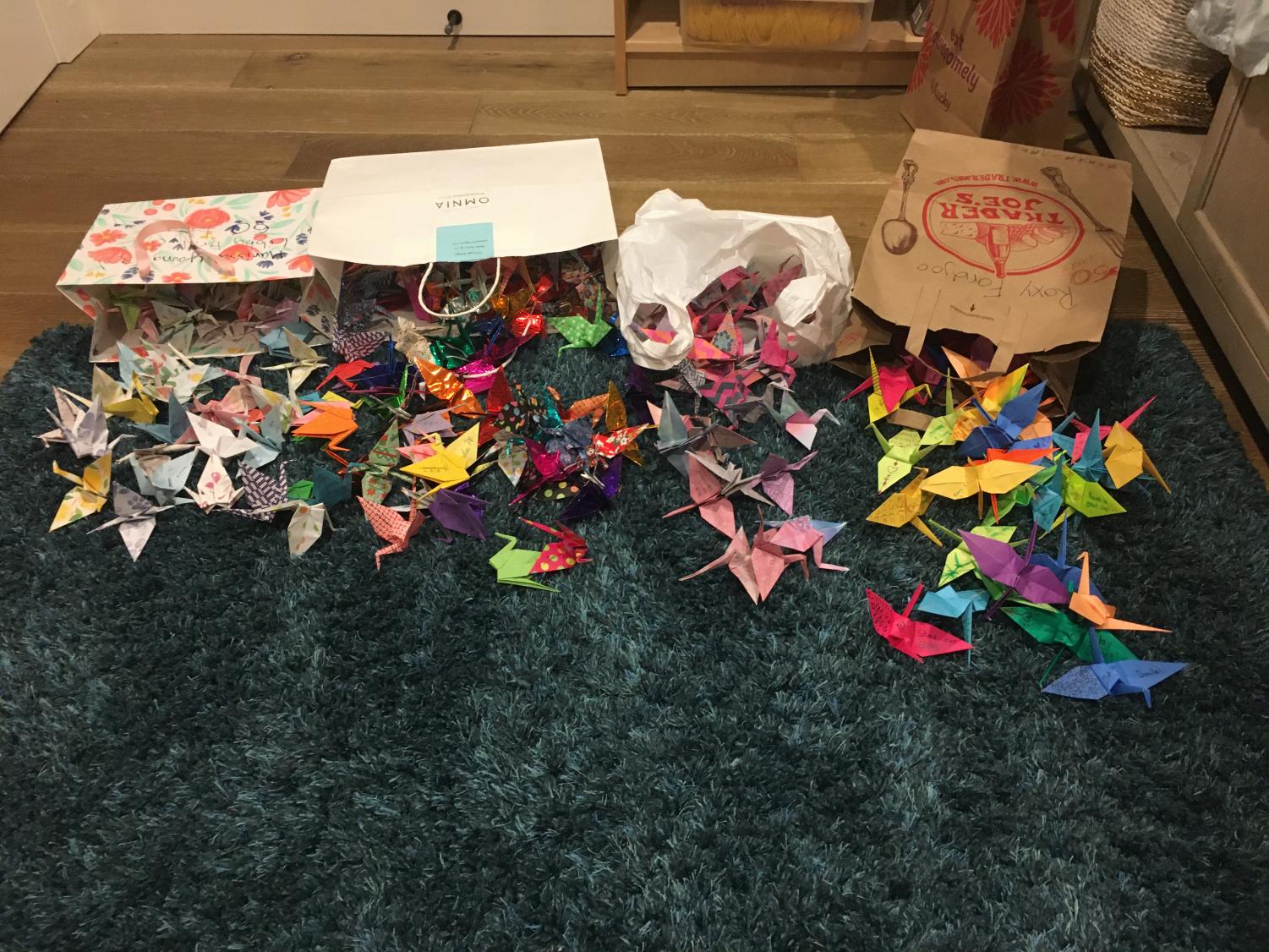 "In the Japanese culture, 1000 paper cranes symbolize healing and health," Ning said. "We wanted to give that to a senior home in the sense that we're trying to connect with them."
Members of the club have the opportunity to make origami paper cranes with their names and a motivational message to earn service points, Ning said. The club members collectively made 1000 paper cranes within the first two and a half weeks of starting the project. 
"One of our biggest inspirations is healing and connecting," Ning said. "I know people who've lost people who are close to them and just doing something for that … can comfort them … something as simple as folding paper cranes to create a bigger message."
Science for Change focuses on integrating science and community service projects without the competitiveness of a regular STEM club, Lefaive said.
"That's why we call ourselves Science for Change because, usually, you wouldn't think that science and community service would really go together," Lefaive said. "I think this project really embodies our club in the sense that we are trying to make a change."
Lefaive said members resonated with this project's impact and positive message. 
"Within just a few weeks they already made over a thousand cranes. So we're actually doing a second 1000 cranes project," Lefaive said. 
Because members accomplished their goal so quickly, the officers decided to continue the project and plan to send the next thousand to another senior home or hospital, Lefaive said. 
The meaning behind this community service project motivated sophomore Ayaka Fujita, to make over 100 paper cranes, she said. 
"I like making the cranes, [it] wasn't really hard or anything. It's relaxing to do it," Fujita said in a Zoom interview. "I just thought it was a good cause." 
Members stepped out of their comfort zones because they believe in the positivity of this project, Lefaive said. 
"[Our members] thought this idea was such a good idea … [especially having] this feeling of connectedness and giving [back] … during this pandemic. I think a lot of people like that idea," Lefaive said.